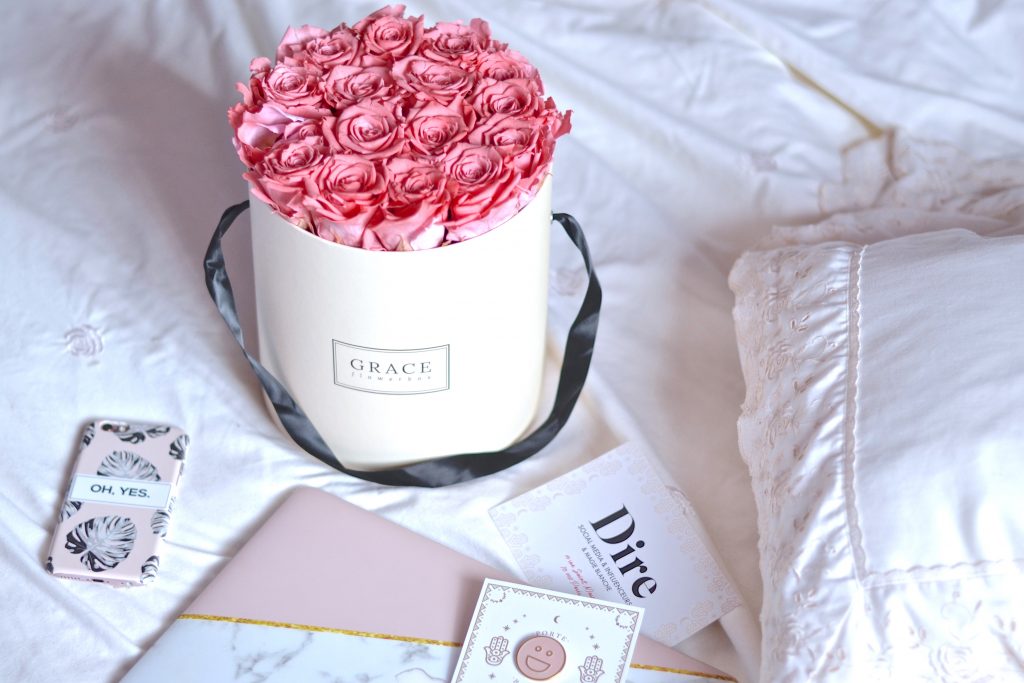 Hi girls ! Today, I want to dedicate an article to a very nice concept that I had the pleasure to discover last week : eternal roses, or at least almost eternal ! In fact, roses that last 3 years! How amazing is that, being able to immortalize beauty flowers to enjoy it for 3 full years ? Personally, I love the idea ! Me who love flowers so much but always have a bit of pain deep inside when I think about their so limited – life, about their so ephemeral – beauty, especially when they are cut. For those reasons, I always preferred flowers in pots to cut flowers, but here … I think I have found the perfect in between solution ! I tell you about it!
Eternity roses that last 3 years from Grace Flower Box
I discovered this nice concept on Instagram. I kept seing these flowers on posts from other bloggers that I follow … always admiring their beauty (of the flowers, and sometimes also of the bloggers, hihi, but this is not the subject today!). So, enormous crush on these perfect and decorative roses that don't get old ! Which took me to do a little tour on their website. They have a multitude of beautiful Flower Boxes, of all colors, and several sizes. The company is based in Germany but also delivers in France, Germany (of course), Austria and Switzerland … Oh no, too bad for Sweden, but lucky me, I still have family in Paris and was actually visiting this week!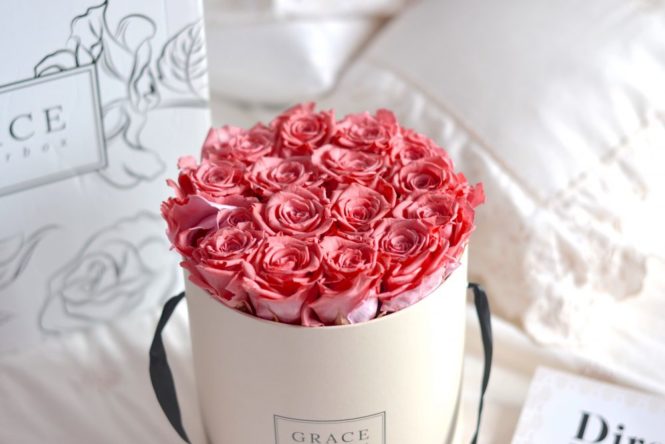 During my stay in Paris this week, I found these beauties. Really not disappointed (well a little bit but everything ended well – I tell you more about it below)! A box of beautiful roses, which no longer has its smell but has preserved all its beauty. The way they realize this thing of making them last in time is very specific to their concept: the roses are first dried, then coated with a special product then rehydrates them and freezes their beauty for a period of 3 years. What a lovely idea, someone had to think about it! To our delight, we, #flowerslovers!
But, I will not hide it, I had a small inconvenience with my box at the time of delivery BUT which ended with a very nice surprise on the way the brand managed the problem. Sometimes, it is known, the postmen are not super "delicate". And my box arrived in a large carton box, rather damaged : a rose had been a little trunk at the bottom of the box (so I had to restore it myself manually) and the roses of the outside crown in the bouquet were a little damaged too. Too bad! Although overall the bouquet is beautiful – as you can see in the pictures – it still represents a price so … it is normal to expect a perfect finish !
The price, let's talk about it, is about 19 euros for a rose, 45 euros for an medium bouquet and about 120 to 140 euros for a large format (mine). It's a price. But for someone who usually buys flowers for about 30-40 euros a bouquet (and that hardly last a week), the price is quickly worth it ! And about my delivery problem, I wrote to the brand and my good surprise was that they simply will send me a new bouquet! So I want you to know that if there is a problem with the delivery, they simply replace the bouquet. So it's definitely a brand you can trust!
I let you discover these beautiful eternal roses in photos, and wish you a nice weekend! Hoping that this nice concept will have pleased you as much as it pleased me!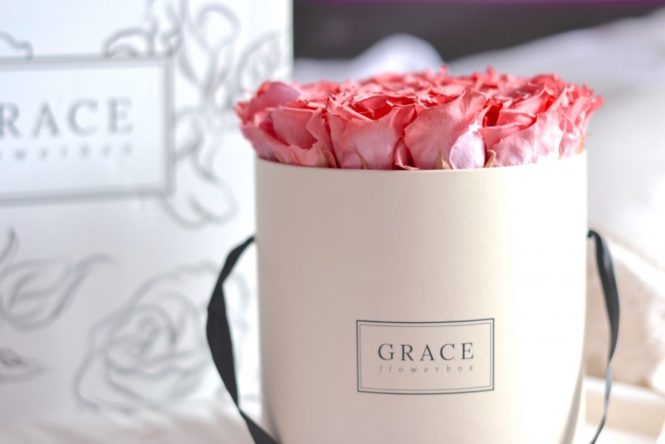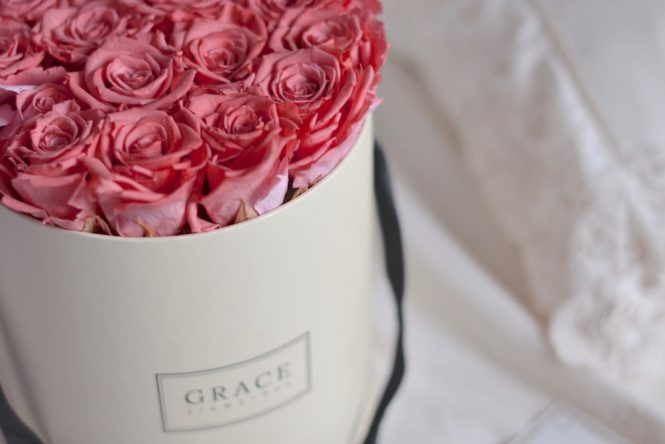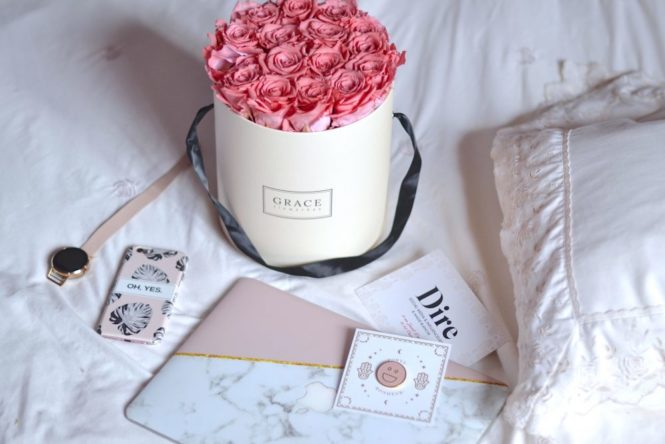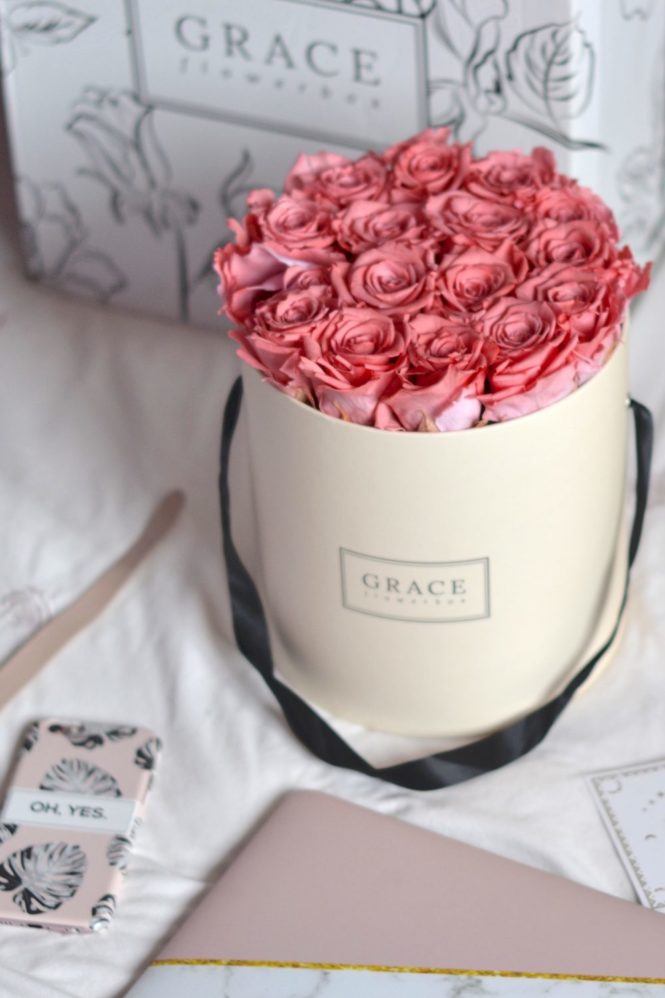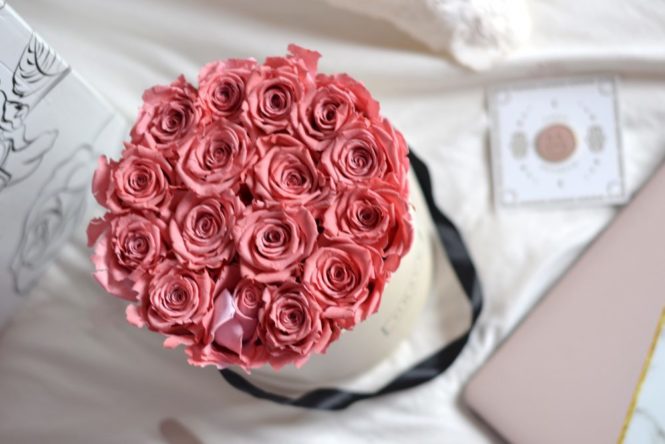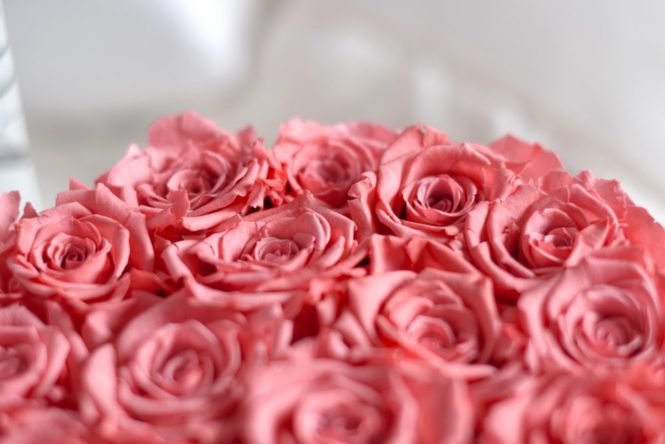 To check their website, it's this way. I send you lots of kisses <3
* So tell me, what are your favorite flowers ? *
SaveSave