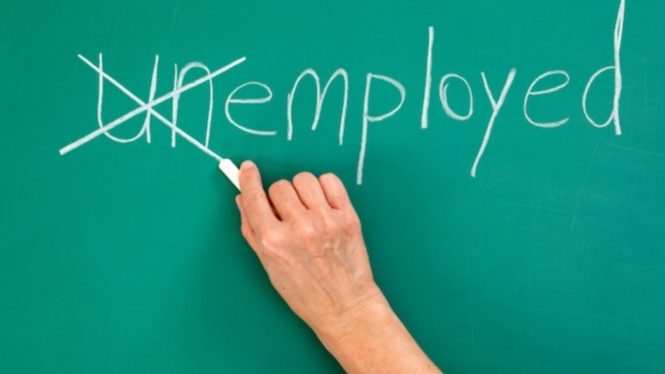 Hej! Good news ! After applying for jobs for a month, going on Monster, LinkedIN and other job search sites … I got a great job! So, as it worked for me, I want to write an article to give you some tips on how to find a job in Sweden ! Mission : job sweden !
MISSION JOB SWEDEN : HOW TO FIND A JOB IN SWEDEN
Basically, there is no big difference when looking for a job here or somewhere else in Europe. Despite the language, of course. One of the main obstacles for finding a job here is : not speaking Swedish. Yeah, because unfortunately, and it's normal… as we are in Sweden … but for a huge majority of the jobs, it's a requirement.
As I don't speak Swedish so well for now, this is the srategy I adopted :
Apply online : Monster, EURES-Europa, Jobbsafari.se
These 3 websites are pretty good and gather a lot of job offers in Sweden. What to do if, like me, you are in Sweden (or planning to go), you want to find a job and you don't speak Swedish :
Focus on the job offers where the title and content are in English. It means that the company wants international people to understand this offer, and that they might opened in hiring an English-speaking person.
Don't waste your time translating swedish job offers and applying in english : For me it didn't work at all. I think in this case, the recruiters don't even bother reading your application.
In the search bar of your job website, type your language, for example "French" : if you are Lucky, maybe there are some job offers out there where they need an international profile speaking your mother tongue, to work on a specific market.  For me it worked : I found over 2 months approximately 5 job offers in French. And that's how I found my job : in an international company, with English as a corporate language, but I am working in the department which is dealing with the french (and spanish – because I speak spanish too) markets.
If you wanna start with an easy job, like bartender, waiter etc., it's possible. Swedish people are so good at English that it's not rare to find bars/restaurants employees here that speak only English (especially if it's a hype place, with Young people, music, etc… you see, a place to go out at night / or like Starbucks, big brands). Same for shops. It could be a good idea to print some resumes and go out there give some to some places.
It can also be a good way to start Learning swedish… and integrate in the society slowly 🙂 Good luck !
HOW IT WORKED FOR ME :
Since the job ad on LinkedIN, I was very attracted by the job, by the company. Start-up, success story climbing like Google or Apple in their infancy, super young and dynamic employees, international, interesting job missions …!
I immediately thought : "If I could get this job, it would be the dream! '.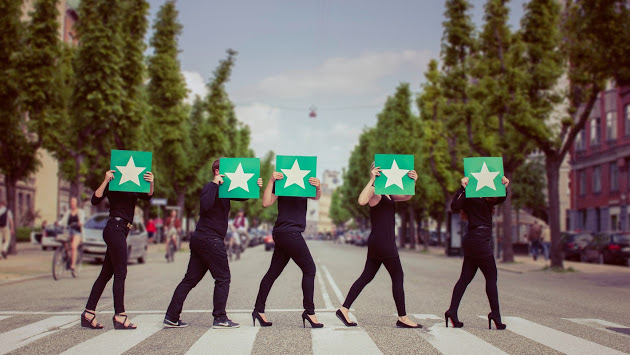 A few days later, phone screening with an HR person (hope … and if it worked?). It makes me want to have this job even more.
Open spaces, music, pancakes, good atmosphere … The area around the building? trendy, central district of Copenhagen, not too far from where I live and train. I really realized that, in terms of job, I could not find better …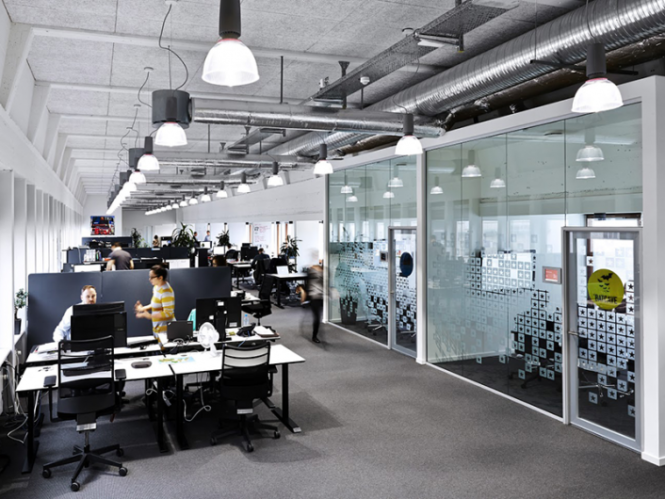 So I've given everything to this interview and the second which followed, met a little less than 10 people in all, the process took about 2 weeks …
And last week, the good news! I GOTTT the job! I'm so happy ! Makes me want to ROCK IT. I start on Monday and I have never been so MUCH IN A hurry!
This super company is Trustpilot: open platform for online reviews (products & services) that wants to become the Facebook of customer reviews.

And it solves the problem of the personnummer : I'll re-apply for it thanks to my work contract.
2 weeks after starting, small update … 🙂
Super glad I joined this company! The corporate culture here has nothing to do with what I had been accustomed in France regarding office life, I have to admit …
Without renouncing my former jobs which were rewarding and great memories, too, but … I must admit that there are differences. Everything is done for the employee to be happy and feel good at work … and I am sure that most welfare = more performance, and that the Scandinavian countries have well understood this.
The scandinavian culture at work : probably one of the best
1) The importance of having a personal life outside of work is very strong here: offices begin to empty around 16h30 to 17h15 … everybody's gone almost. Nothing to do with the 18h30-19h or 20h (if not later) so common in Paris …
2) The lunch break is shorter (about 30 minutes) but again everything is done to make you feel at home: 3 meals per day buffet meals and excellent homemade food. A good Scandinavian breakfast bar, a lunch and dinner for those who stay later if they wish. Snacks in between … unlimited drinks…
3) The sense of hierarchy is not the same: the managers are very close to employees and the exchange is very fair, everyone is very cool.4) Great atmosphere! Everyone is really happy to work and everybody gets along, everyone is excited and it shows 🙂 Every Friday night is beers in the office and from 15h30 you relax.
In short, work here is almost like going back to college, but pro version. Very good work is done every day and people are very good, but all in a relaxed and innovative way.
Really happy with this new job, new life … I feel I have really found my place! And it's a great feeling!
For those interested, Trustpilot is recruiting a lot.
Offices in Berlin, Copenhagen, Melbourne, New York and London. I have a small bonus if I recommend, so … 🙂 Feel free to send me a message!
++ Peace love kiss
SaveSave