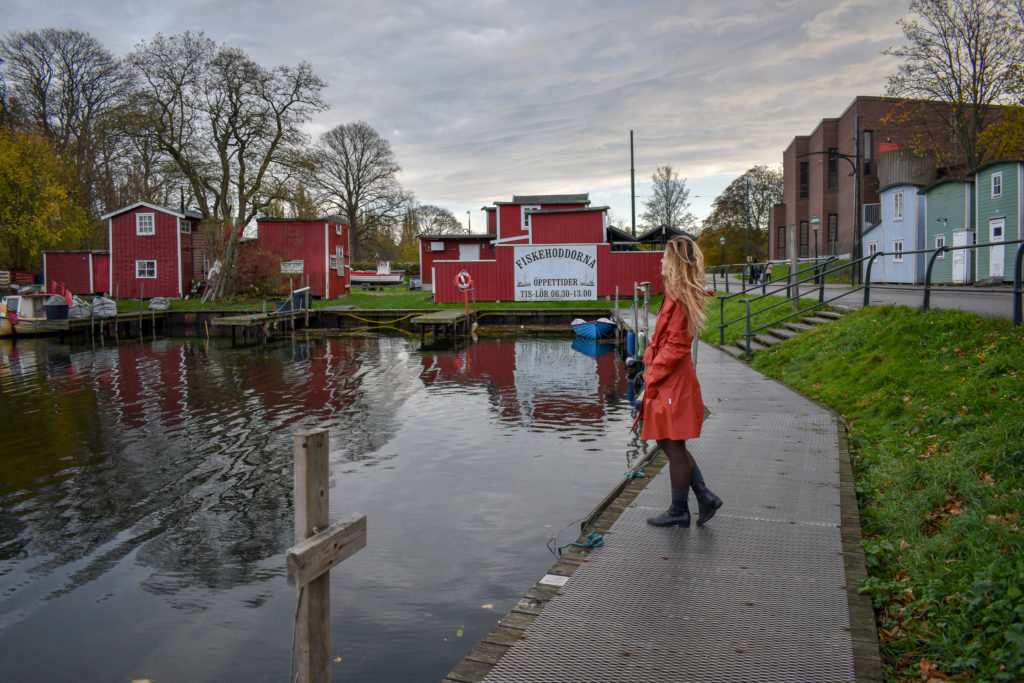 Hello my little cats! Like at the end of each month, I'm glad to share with you the good things of the month = the Instant Plume of the month. Good memories, nice discoveries, nice posts #instantplume posted on instagram … in short, all that was HAPPY during the month. Ready? Time for the Instant Plume of October !
Instant Plume of October (#instantplume n.12)
Hey, but by the way, what exactly is an "Instant Plume"? For several months, it's been a way to share our little joys of everyday life. All of it started with a hashtag to be added under our HAPPY posts, and you got caught into it! Today, the good waves hashtag gathers more than 2,500 posts on instagram! Really great ! THANK YOU SO MUCH for contributing to this philosophy of life and to this little concept that is dear to me: to give the importance small moments of each day deserve, because it is them, which accumulated, build happiness with a great "H".
Don't you agree?
The little things of October
1. It's autumn and it's SO BEAUTIFUL
I do not get tired of seeing the paved roads get covered with gold leaves, or to see them twirling in the air when I walk in the street. I do not get tired of picking up chestnuts, wrapping myself under a plaid, or seeing the rain hitting the windows when I'm very warm inside in the light of a few candles. Fall, I think, is my favorite season. I love all seasons for a reason, but I think that if I were to choose, fall would be my all time favorite for its colors! What's your favorite season?
2. Beauty crush of the month
My lightening and softening DIY hair mask with coconut oil and cinnamon. Top to make the hair very soft, a little like this other spirulina DIY mask recipe I also gave you. But this one has lightening virtues due to the presence of cinnamon, and also lemon. Perfect to give some natural highlights to your hair.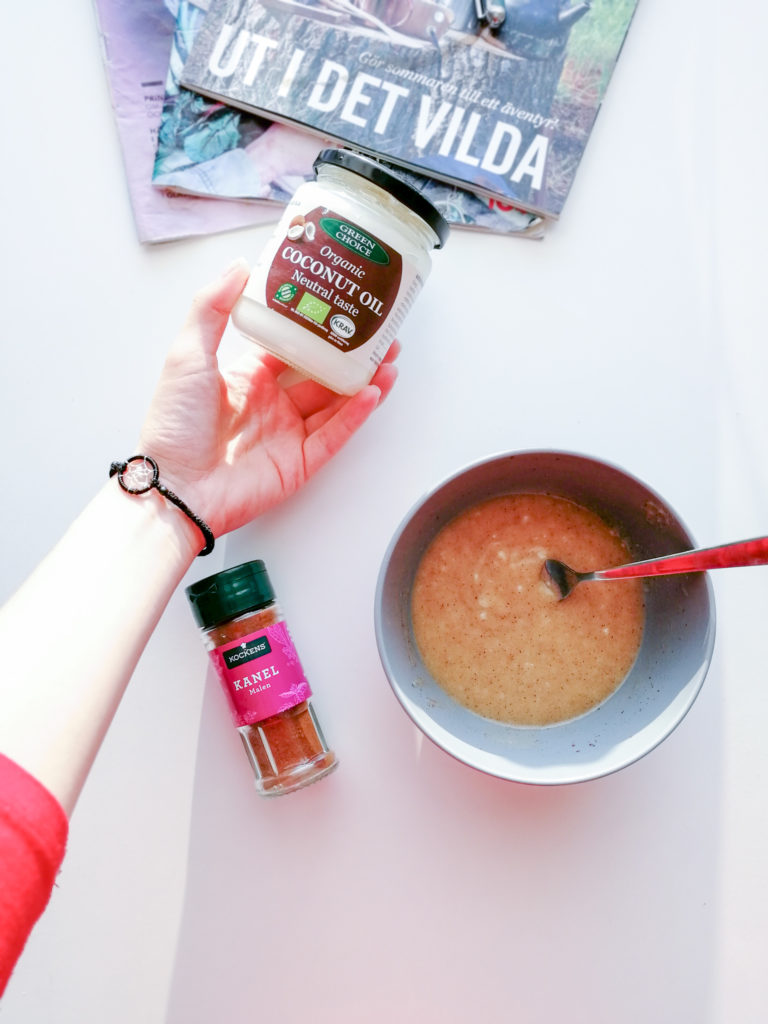 Caution : do not expect big immediate results! The enlightenment is very subtle and it can take several applications to really be noticeable.
Recipe :
In a bowl mix a large tbsp of coconut oil
A tbsp of honey
A tbsp of lemon juice (preferably organic)
Half a tsp of cinnamon
Apply on the hair and leave for at least 2 hours, ideally longer. Then rinse in the shower and use your usual shampoo. You will see, this mask rinses off very well!
3. Fashion crushes of the month
As I told you on Instagram, cashmere is really my favorite material for clothes… It's so soft, it's so warm, and also, so beautiful.
These past few years I've been changing a lot the ways I consume clothes. I'm becoming way more minimalist and environmentally aware in the sense that when I get a sweater, or anything else, I'd rather have ONE but that I can keep for long. A quality item I truly love. And for this, cashmere is one of my first choices when it comes to clothes.
I'm totally in love with this sweater from Repeat Cashmere, *, its details on the sleeves and how it feels on my skin…
If you like cashmere also I suggest you take a look at their website! (and you can use the code REPEAT930 to get 15% off until the 30/11)
PS : all the cashmere and wool used by this brand come from farms that treat their animals with respect ❤️🐑!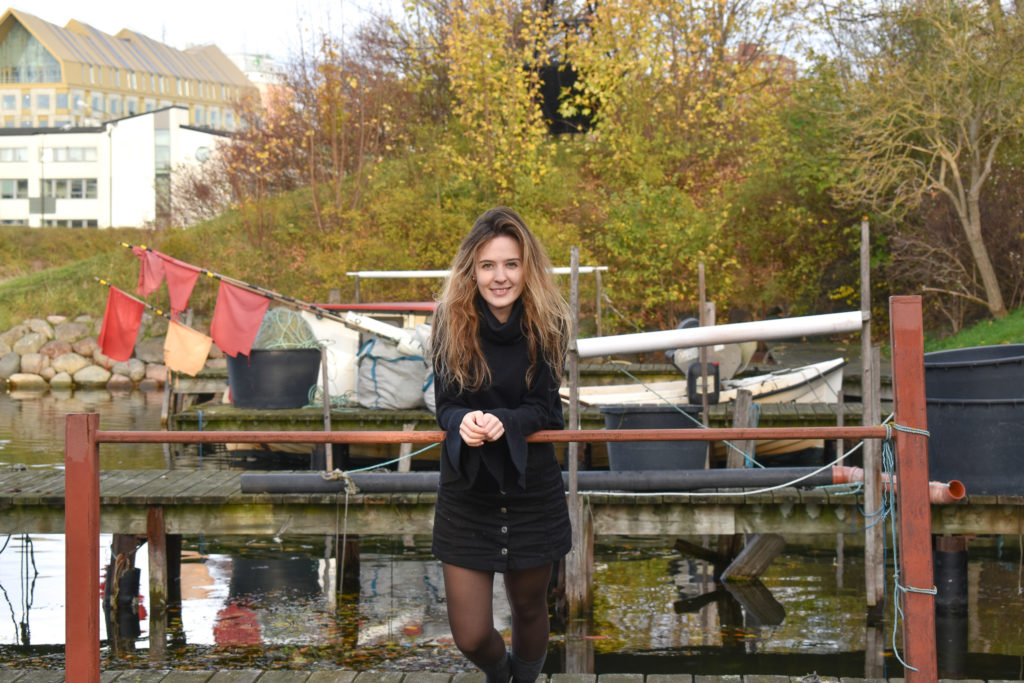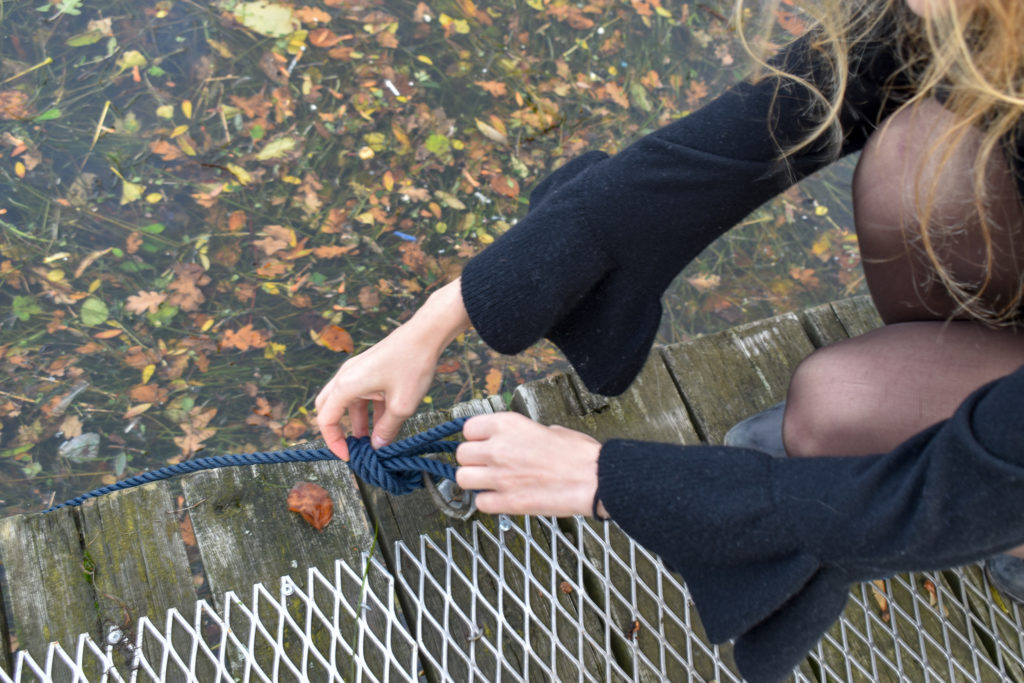 And you, what materials do you like the most for clothes?
In the photos I also wear my beautiful RAINS raincoat. Rusty color, very autumnal, long and practical to face against the seasonal rain, I love it!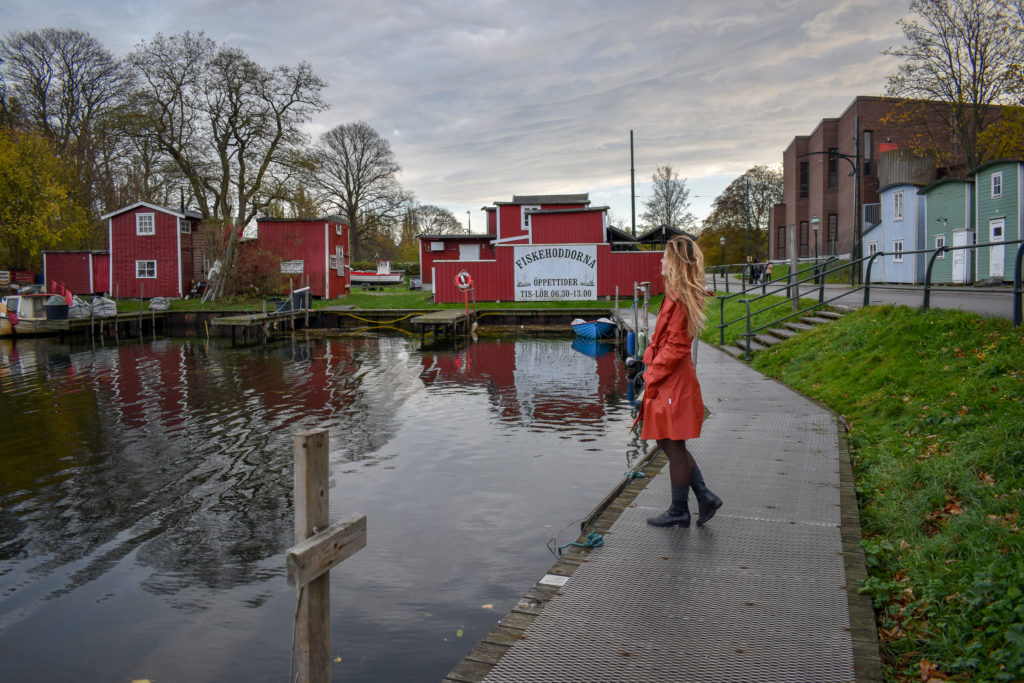 *Sponsored by Repeat Cashmere
Your #instantplume of October