Hello my little feathers! This week-end, we celebrated Midsummer fest in Sweden. It's a beautiful celebration of summer and takes place every year someday between the 19th and the 24th of June. It's really an amazing full-day event that swedes look forward to all year! And probably my favorite day of the year in Sweden. Let's talk about it!
Midsummer fest: so many good vibrations!
This day is just happiness. It's a bank holiday in Sweden so the WHOLE country is in a party-mood! People put flowers in their hair to celebrate this – so welcomed here in cold up North – summer 😀 We eat well, we drink, we dance, we laugh, we love… a real FIESTA !
The program
10 AM : in general the celebration starts in the morning. People meet up their family, friends or even all the people from the neighborhood in their garden or in a park for example. They bring picnic cloths, drinks, food, games, music and they start enjoying under the sun (hoping that it's actually sunny, otherwise it can also be inside – too bad for a summer party though!).
11 AM: brunch time is here! People eat lots of typical Swedish dishes. Some of the most adventurous people can actually start drinking too 😉 Haha yep, pretty early!
Until 1-2 PM it's : eating and eating again, talking, sharing, playing games, drinking… Doing whatever is fun ! If it's in a public place, the city would organize activities (lottery, games, concerns etc.).
1-2 PM : dance around the midsummer pole. They call this the "little frogs dance" or "Sma grodorna" in Swedish. Haha. Not super sexy you can imagine, but very very fun! A very nice dance with everyone, children and parents, which lasts for at least 30 min. Perfect for some exercising after all the food also 😀 A link to what it looks like here.
From 3 PM : it's up to everyone depending on the age/the willing to party/other diverse parameters. The "older" people (haha I hope I'm harming no one) stick in general together and the "younger" ones too. For ex : the parents go to dinner all together and the younger ones party all night with their friends!
We – as "younger" people (haha) went to a fabulous beach party. Beautiful and nice people, sun, a delicious vegan buffet (I didn't even know that vegan food could be so good) and a stunning sunset to end the day. Some pictures :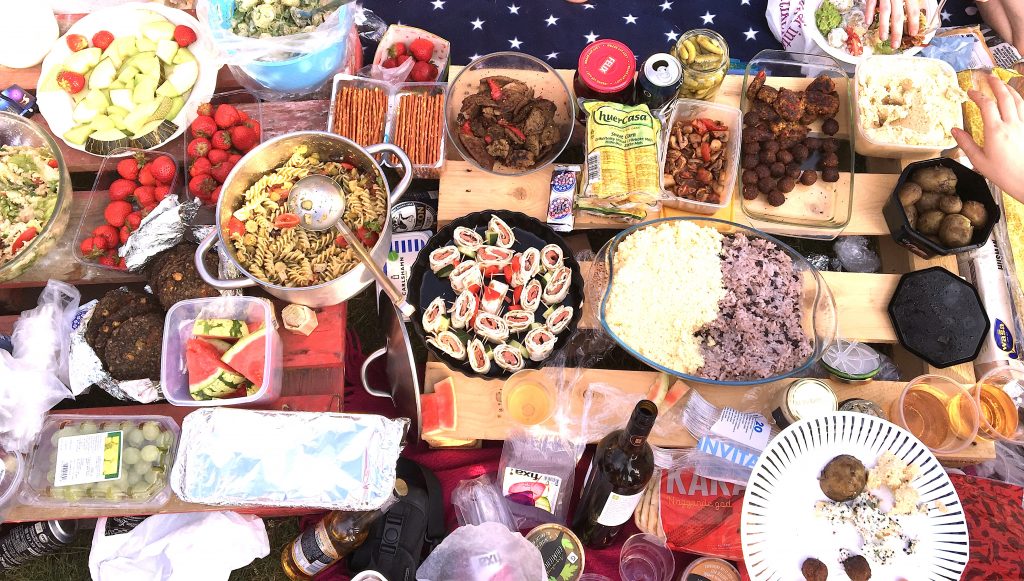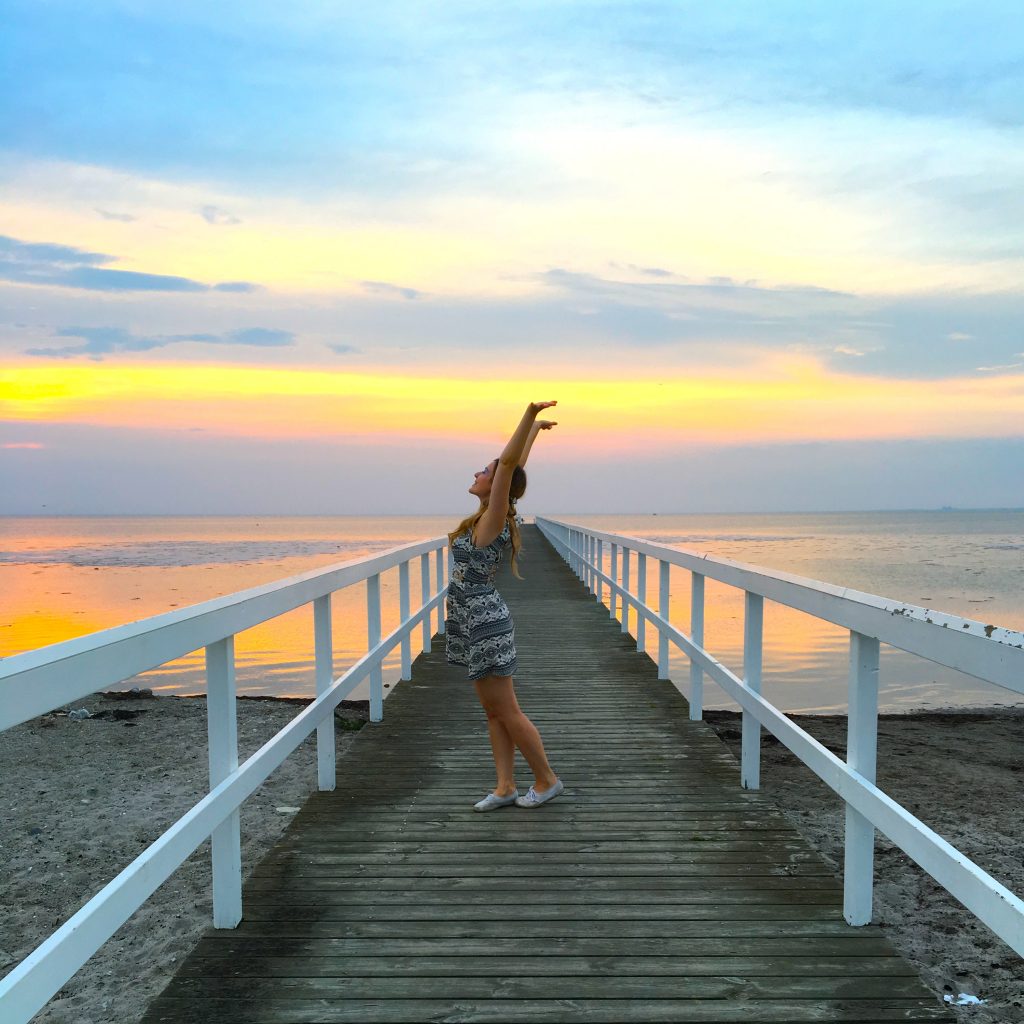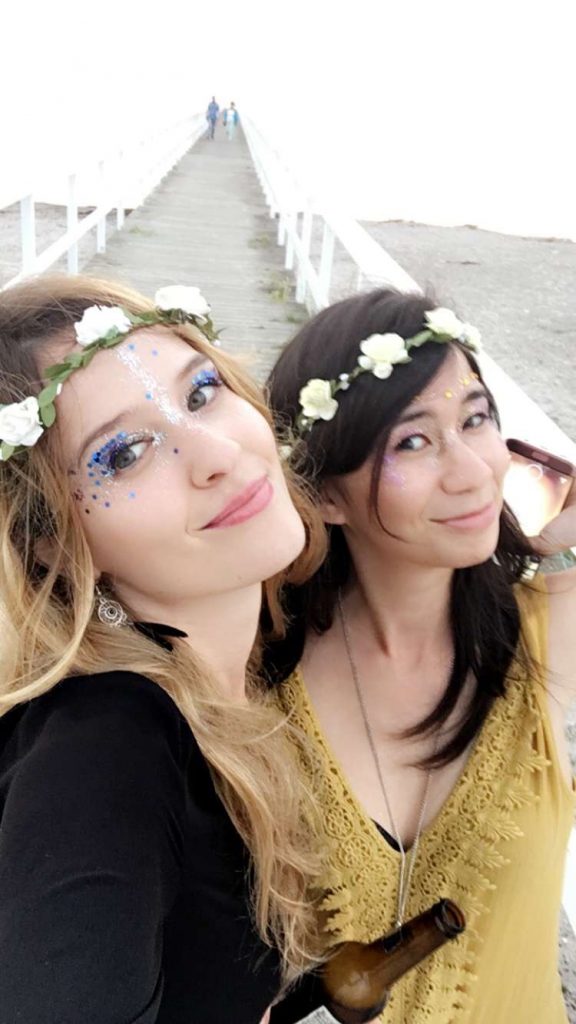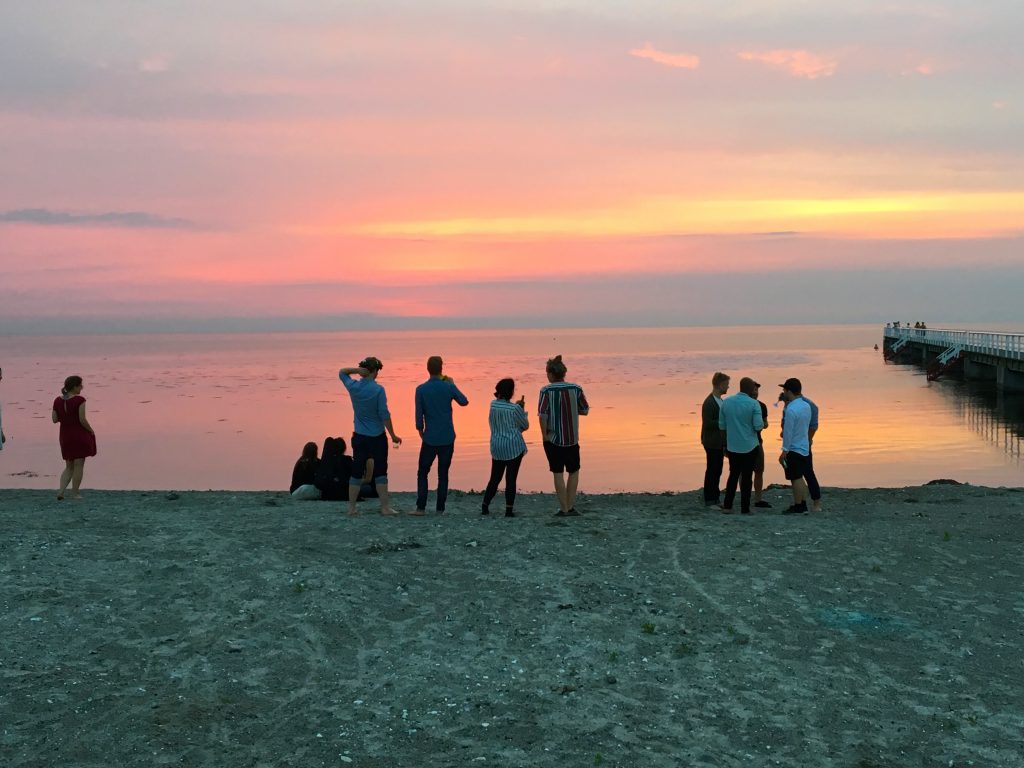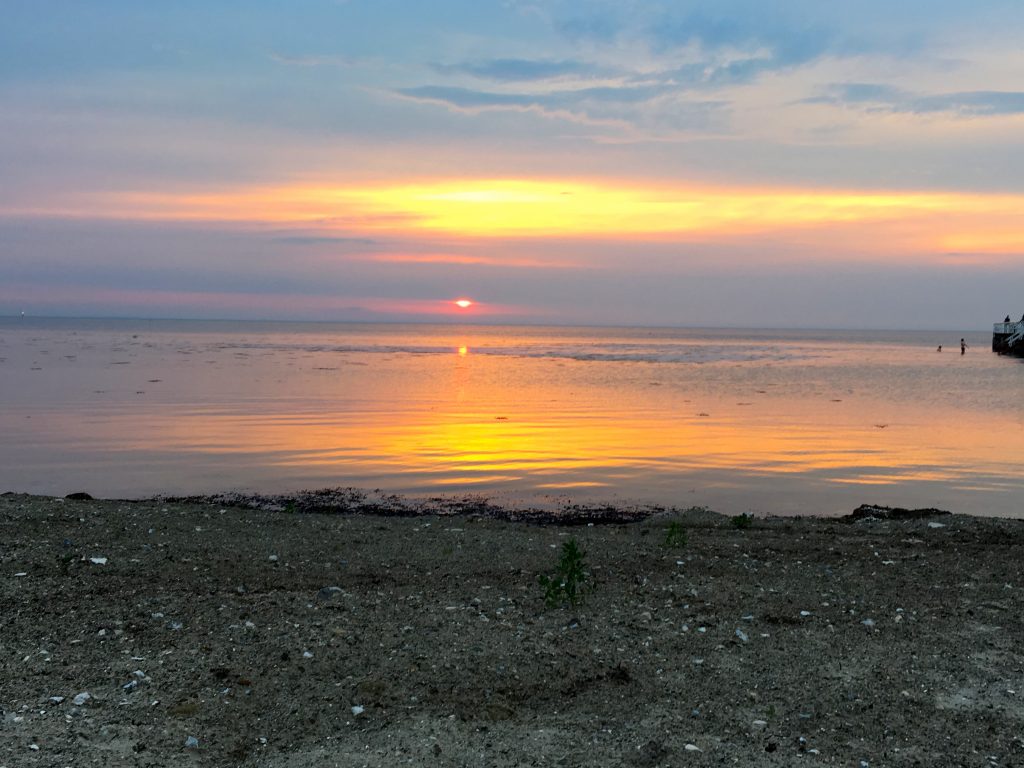 Do you know this celebration? Did you ever experience it? If not, I would advise you to try it once in your life, it's really worth it! If you want to make your own beautiful flower crown for the occasion, you can read this DIY tutorial that I wrote for you!
Lots of love <3 Plumedaure