Hello lovelies ! How was your week ? Mine, super busy and quick. Can't wait to relax for Christmas. Can you even believe that today is the last advent Sunday ? Christmas is next weekend ! And in less than 2 weeks, we'll kick off 2017 ! So crazy how this year went fast ! Anyways, it's not because it's cold that I stop wearing coloured clothes, and you ? Here in Scandinavia especially, people mostly wear black/grey during winter, or very dark colors (me first because it's still the sober style that I prefer). But when I received this beautiful pink skirt from Skye Society, I felt like wearing some sweet and pastel clothes. Here are some pictures !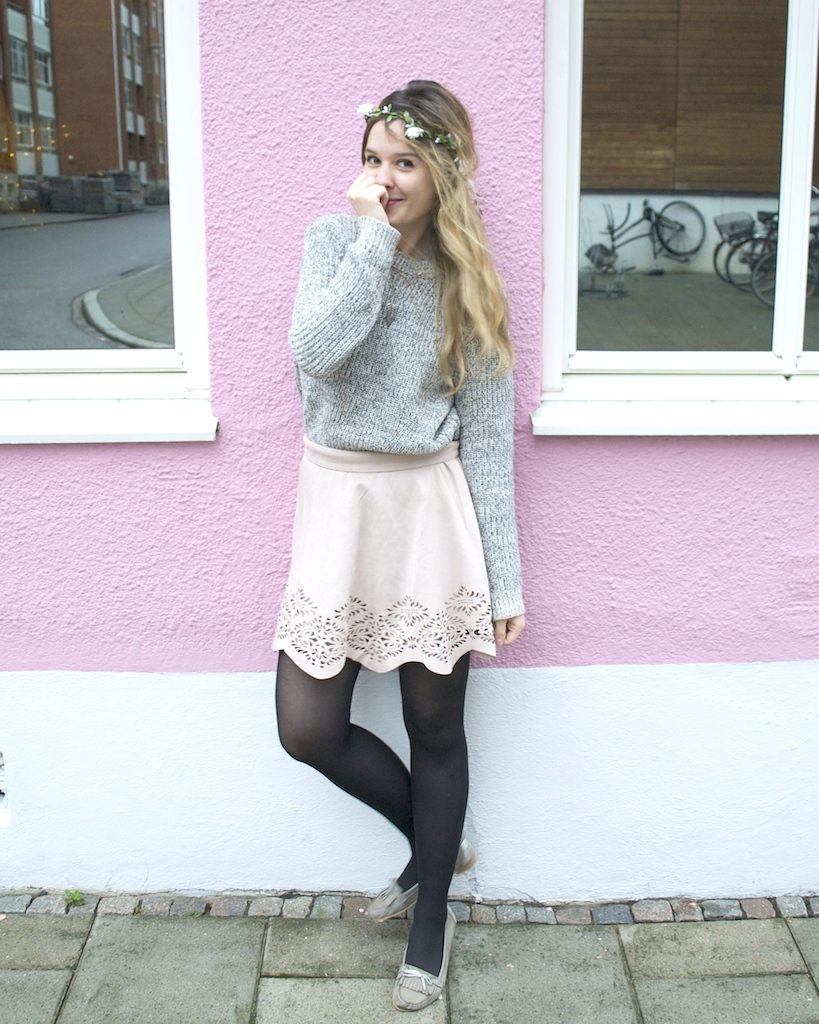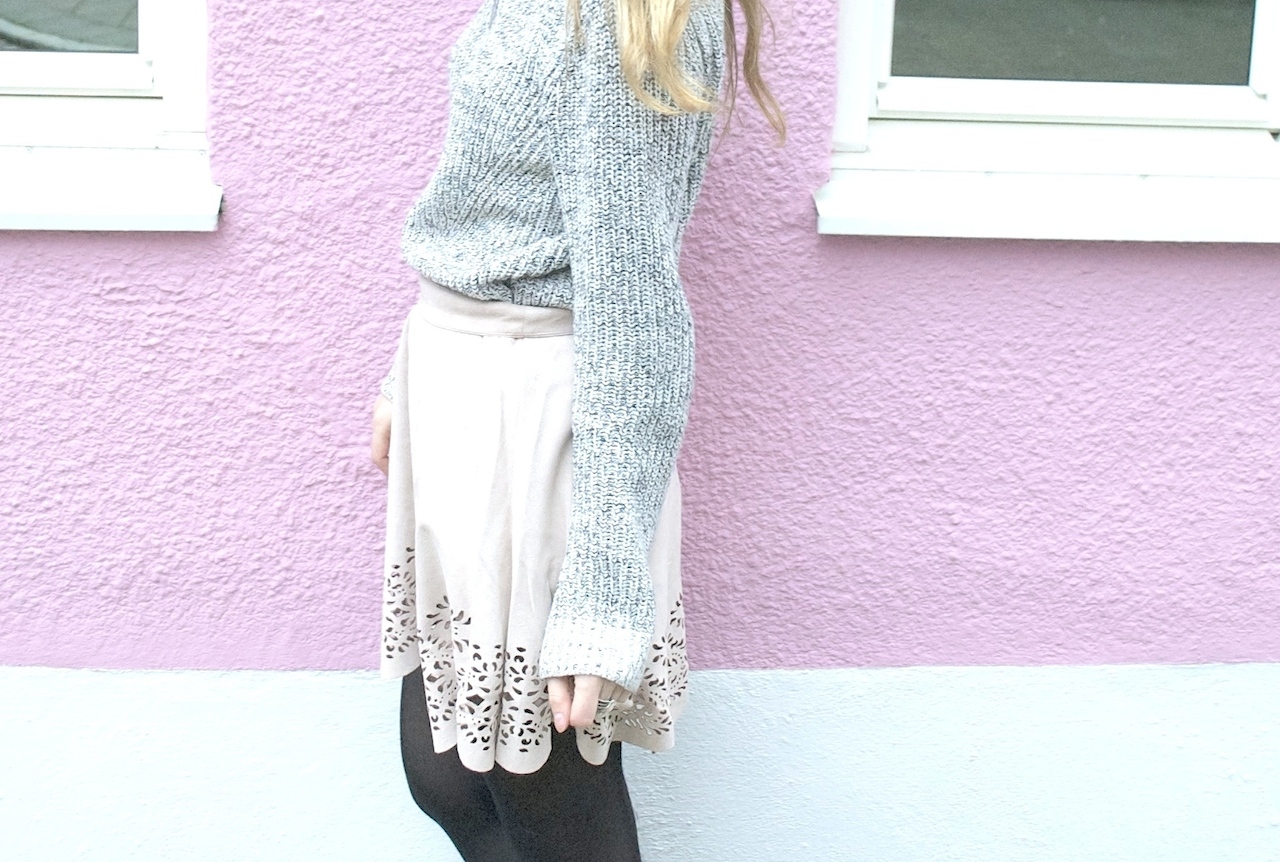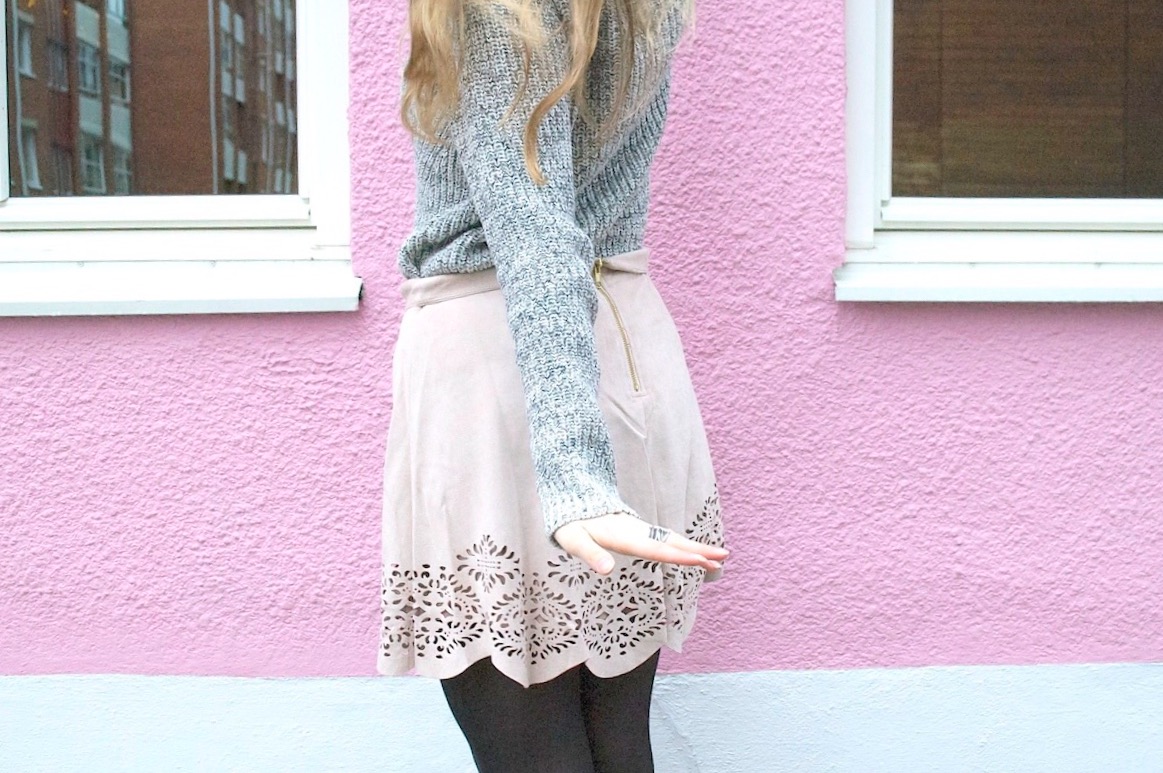 My sweet and pastel winter look, with my pink skirt
I really like this pink skirt that the website Skye Society sent me. So soft, so peachy, in faux mocha, and very fine with the nice zipper at the back + the details in the bottom. Moreover, the creator of the Skye Society website is a real angel : a young american fashionista, who has great taste on the last fashion trends ! I advise you to take a look at her website.
I chose to shoot this look in my favorite street in Malmö, which is just behind my place. Convenient. If you remember I also used it as a background in my blog post about how to properly wear a leather skirt.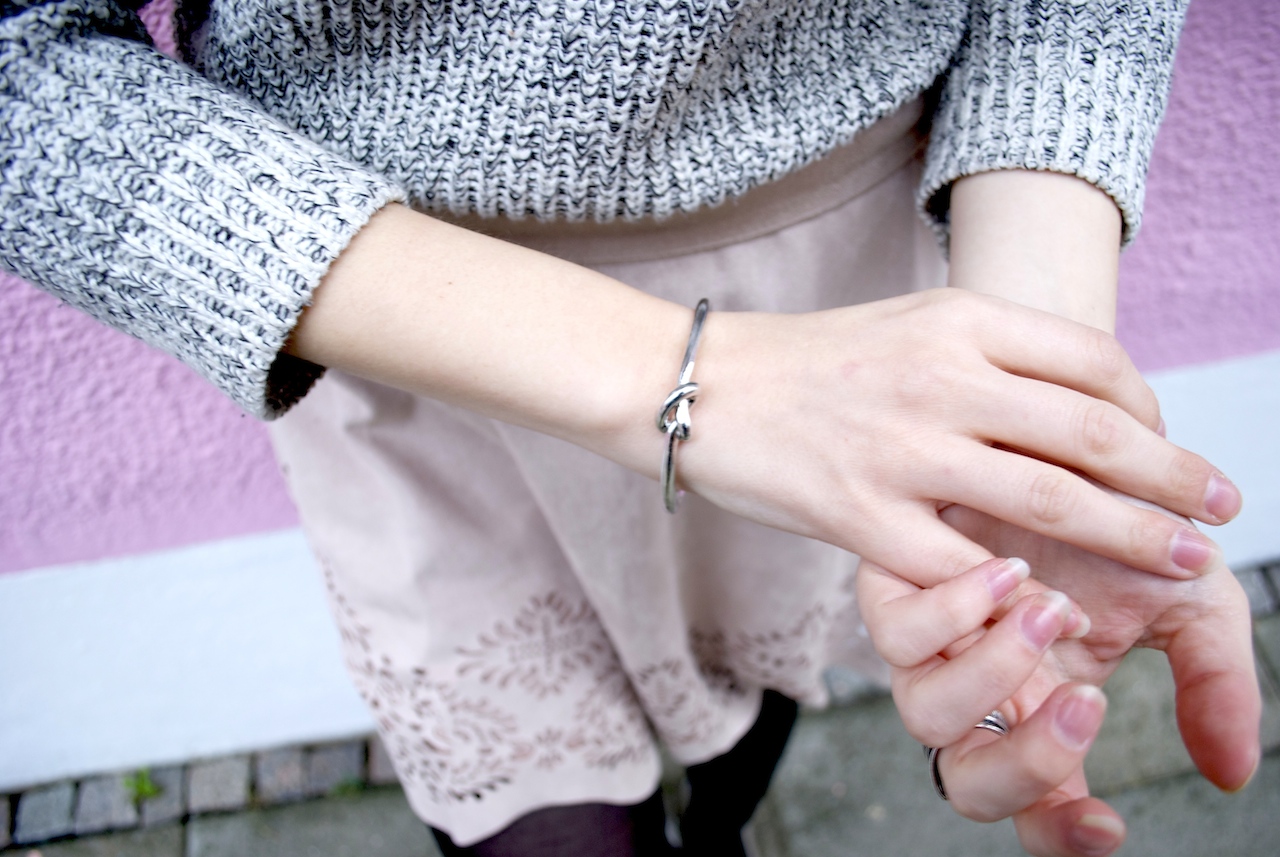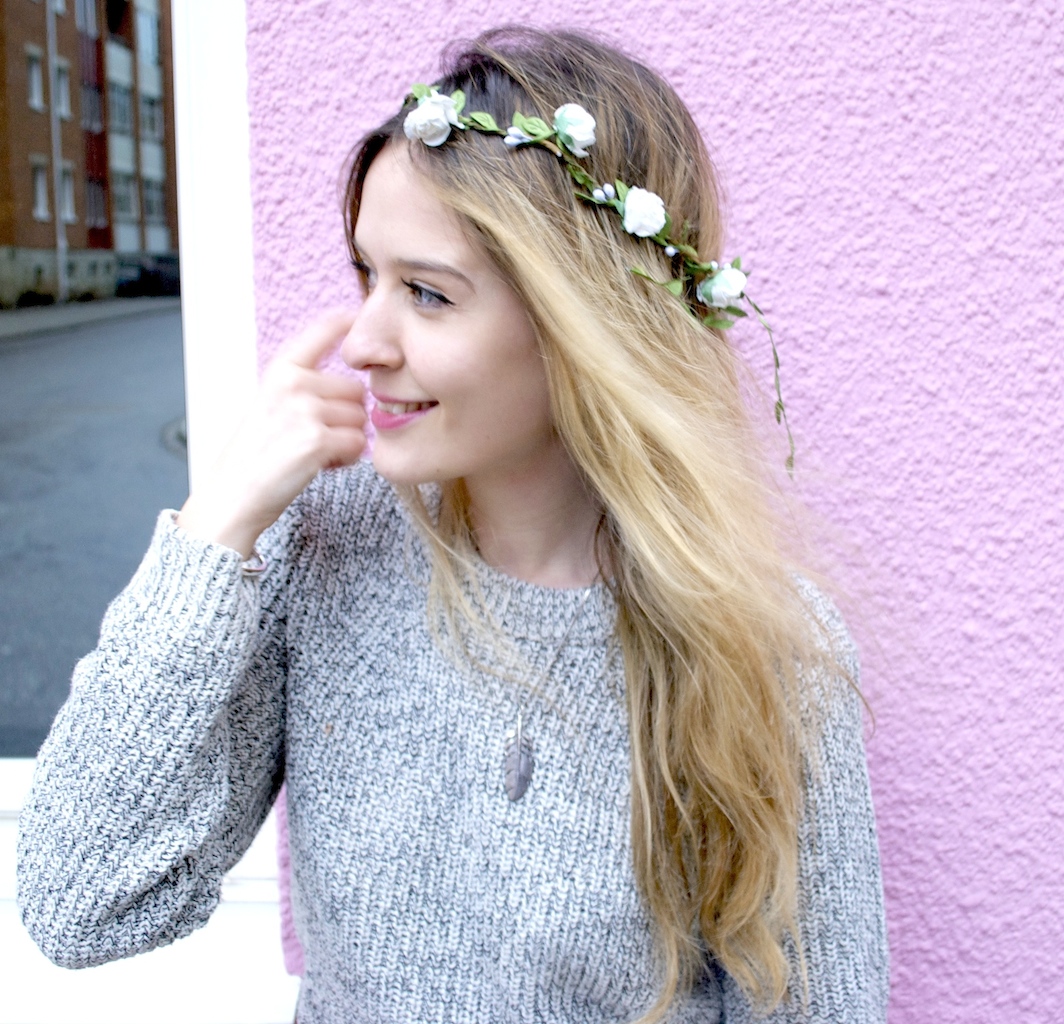 I associated this look with some jewelry I really love : the feather ring and necklace mean a lot to me and are a real symbol in my life. Freedom, simple life, physical and psychological travels. My mum offered them to me when she visited me on my way, globe trotting and backpacking in Australia. By then I had such a bohemian life, the time had stopped. A souvenir that counts. Feathers mean a lot to me. I even tattooed one on my ribs. A tattoo I'll never regret and that I love watching everyday.  It reminds me everyday all the beautiful life lessons that I've learned while visiting the world in total FREEDOM. I even called my blog Plume d'Auré. "Plume" in French means feather. "Auré" is my nickname. Everythings comes back to the feather. It's my totem. My life mantra. 
The bracelets comes from Sophie by Sophie, a Swedish brand that I love. This one is a knot that represents the infinite. One more symbol.
The other pieces of this look are light grey to give this outfit as sweet aspect.
I hope a bit of colour pleased you babes ! As usual, do not hesitate to let me know what you think in the comments. I love reading you !
+++ And you, do you prefer wearing colors or black in winter ? +++

Skirt Skye Society 
Sweater, tights H&M
Ballerinas Eram 
Feather jewelry (sorry I don't remember the brand, they come from an Australian jewelry shop)
Knot handcuff Sophie by Sophie