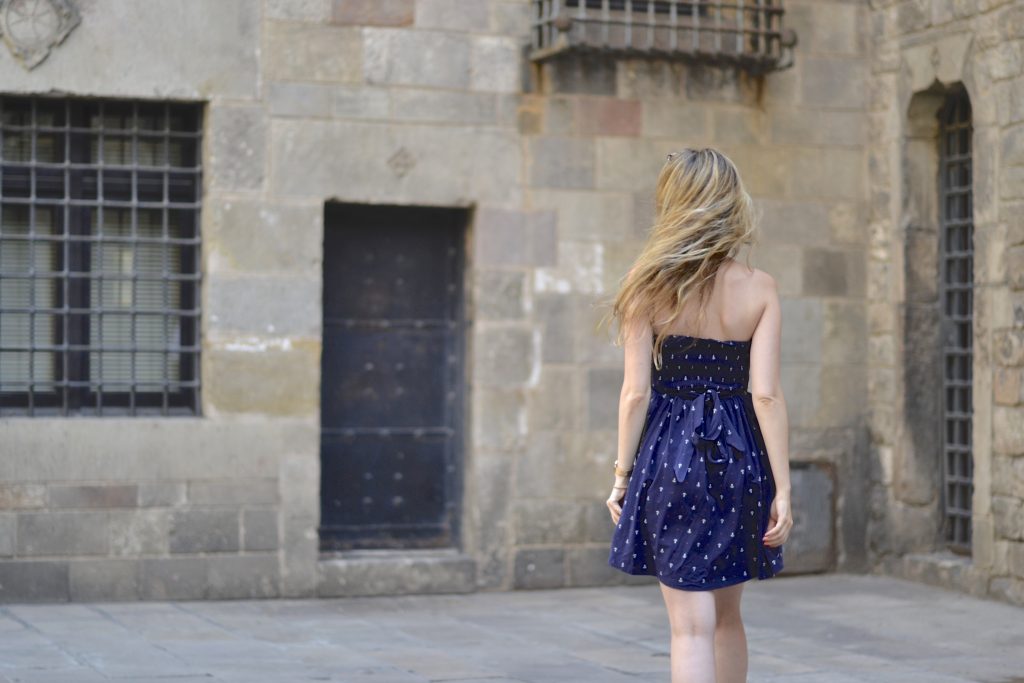 Hey my sweet babes ! I hope your week is going well! Is it "back to work" week for you too? I feel that quite a few of us came back from vacation last week and just went back to work. Or that most vacations are coming to an end now. So, ready to go back to your little routine? I personally AM! I think we should not be sad that the holidays end because it is also a pleasure to go back to our little habits, right? Our colleagues, our friends, our pet, our family, the happiness of taking our time in the evening and watching a good film wrapped in a plaid, the autumn and its beautiful colors that returns, Christmas that will end up coming as well… I find that every time of the year has its cozy side! 🙂 So, let's look at the nice pictures of our holidays, remember all the good moments lived this summer, then we take a great inspiration and resume our daily routine, with a big smile. Holiday photos … let's talk about it. I admit that for several reasons, I took advantage of my holidays in Spain to shoot a few looks. Of course. The reasons? First of all 1) it never gets hot enough in Sweden to shoot summer looks without being cold – a little comfort feels good and 2) Spain is too pretty! So today I want to show you this pretty marine dress, perfect for warm temperatures and for a cute navy style.
The marine dress, for a navy style
I love everything that is marine! Anchors, navy blue, stripes, boat moods … I'm a fan! <3 So, no surprise, I love this little dress. It comes from Cache Cache.
I also loved – after the little streets of Barcelona – the old town of Barcelona, which gives us the impression of being in the Middle Ages era with these castles … just too pretty!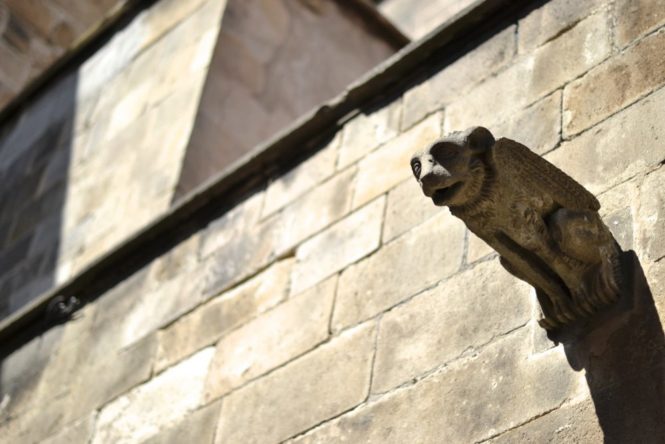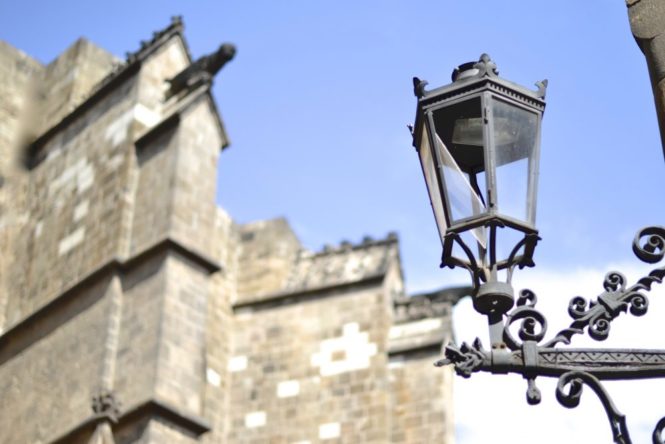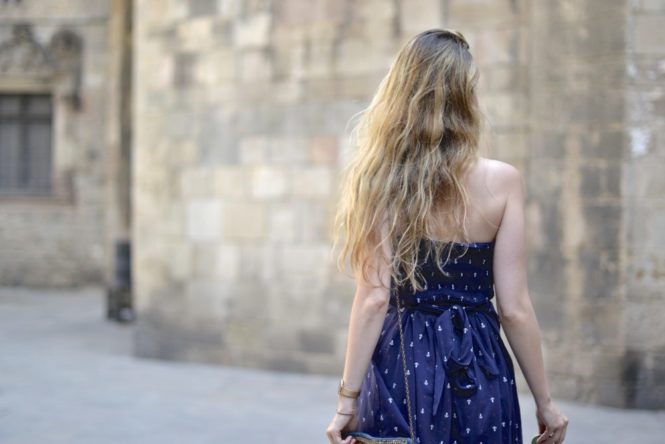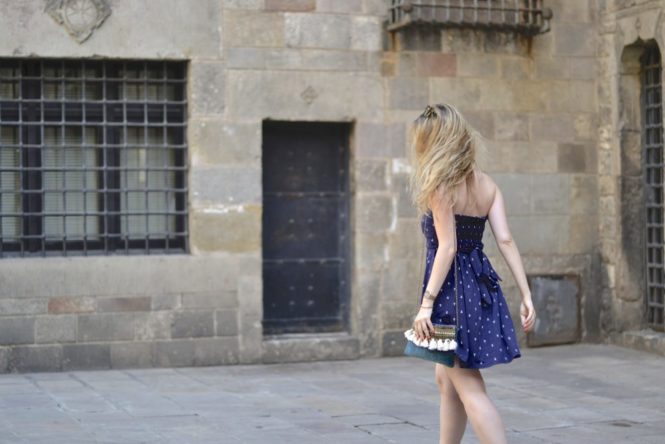 Small zoom on the details of this pretty dress, its pretty sea anchors, its knot in the back … I love it!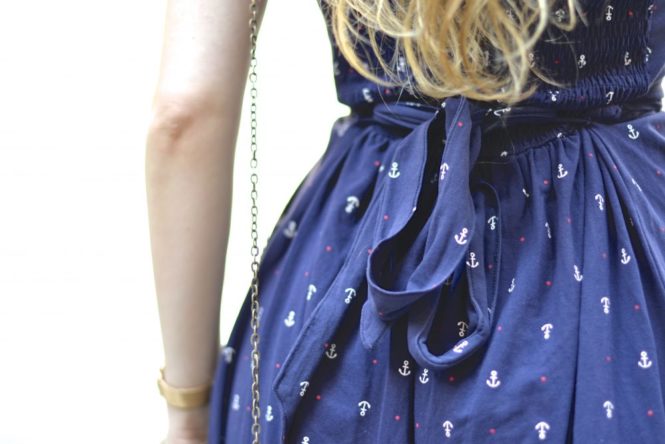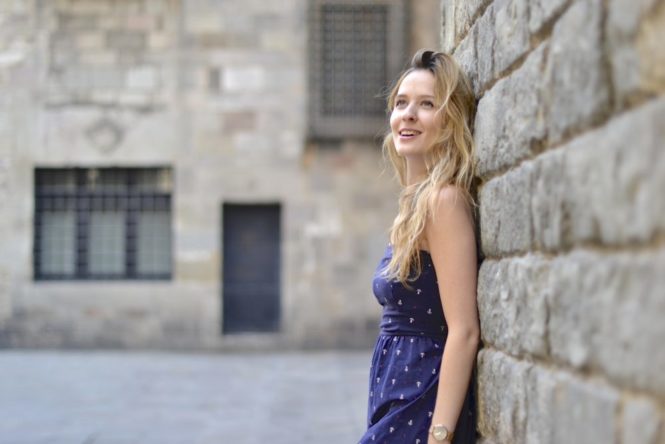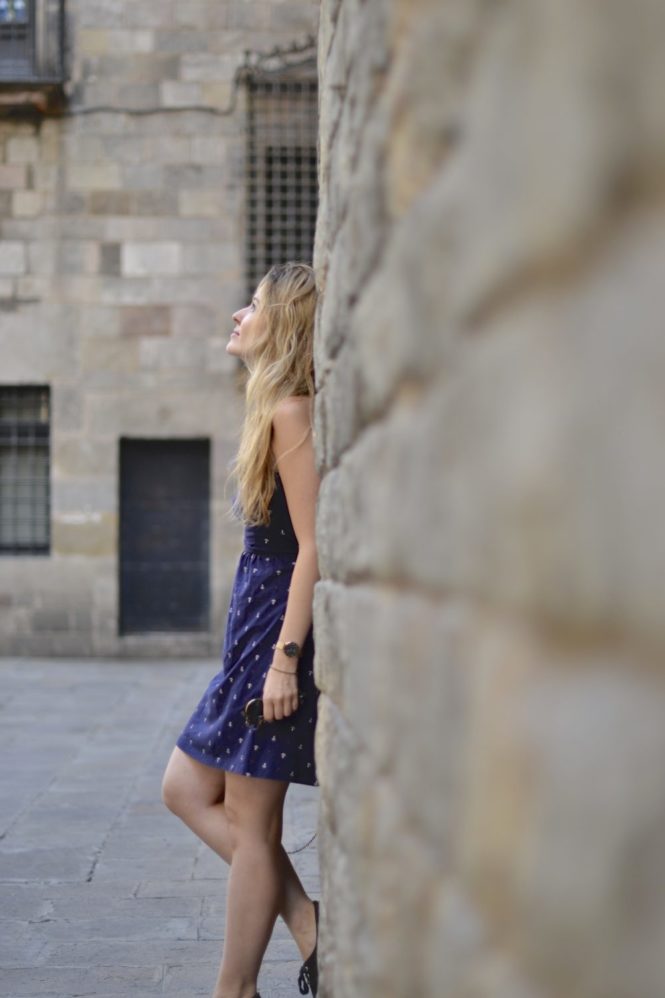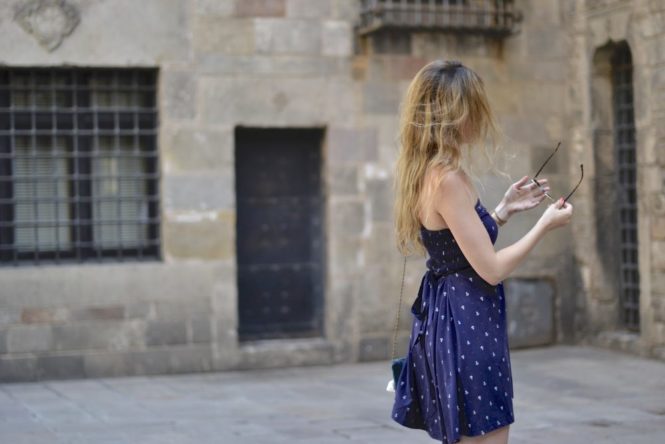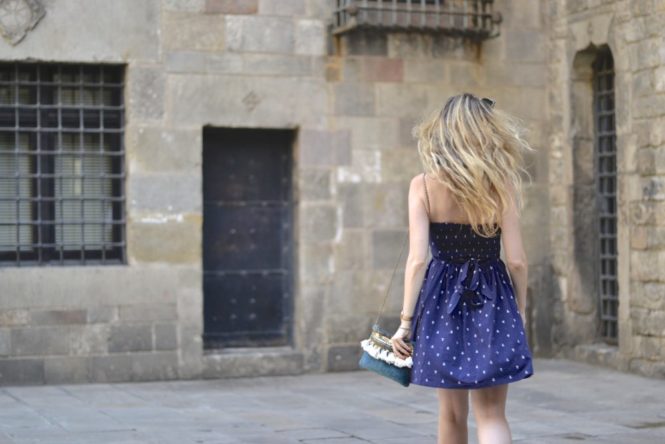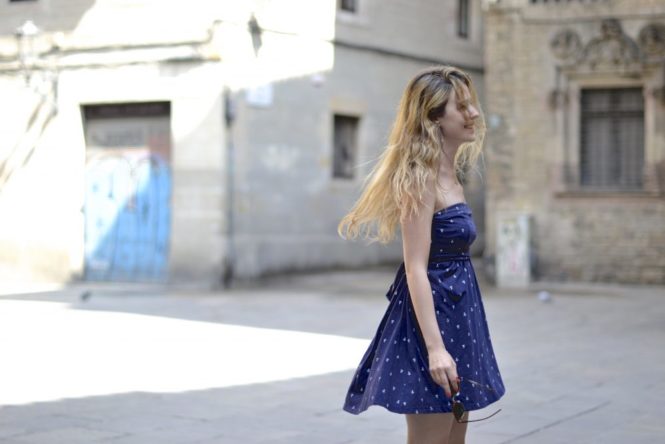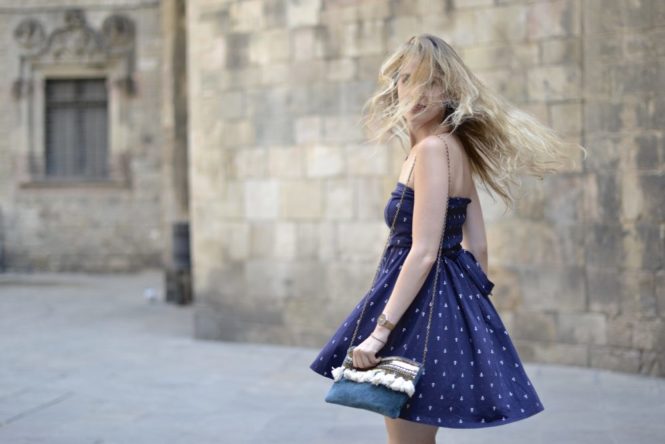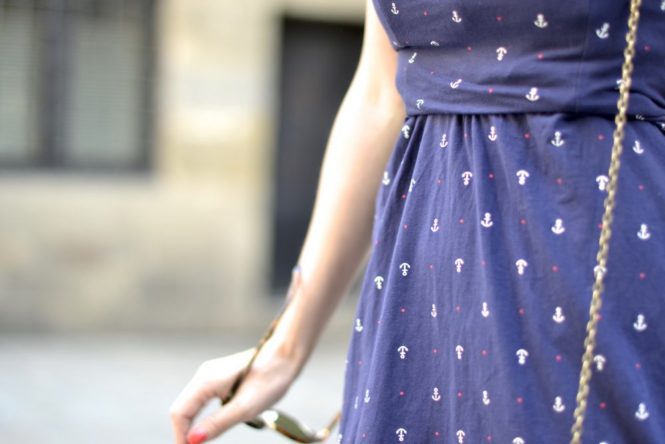 For the rest of my accessories, they come from Little Marcel (the bag), Le Petit Lunetier (the glasses), and finally Daniel Wellington (the watch, model Classic Petite Melrose).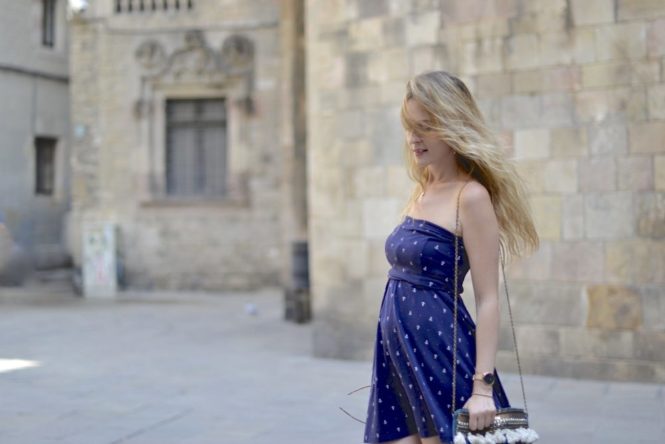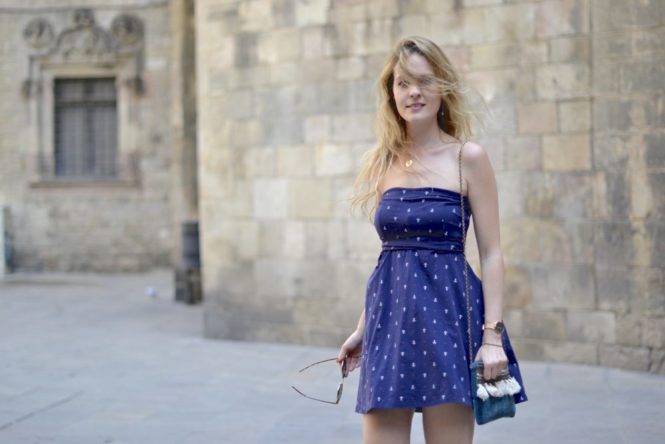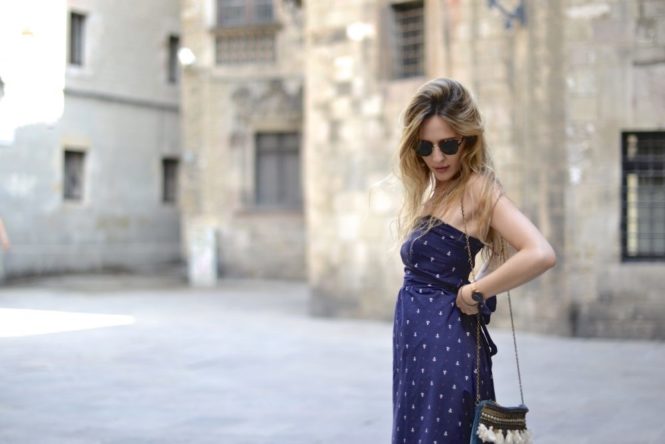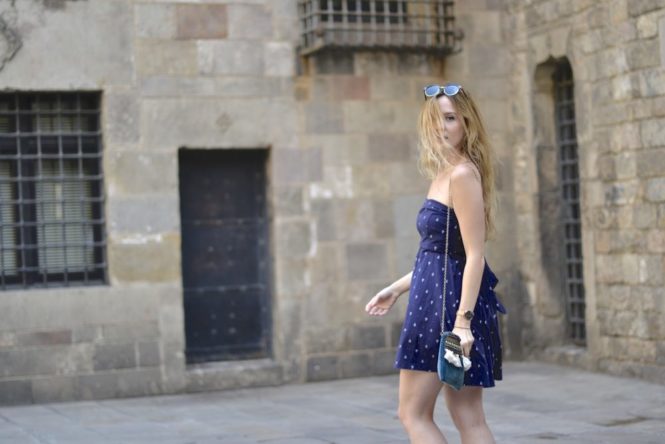 Here you go babes ! Short and sweet 🙂 I hope that these small sea anchors will have pleased you as much as me! I wish you a very nice Wednesday ! Enjoy <3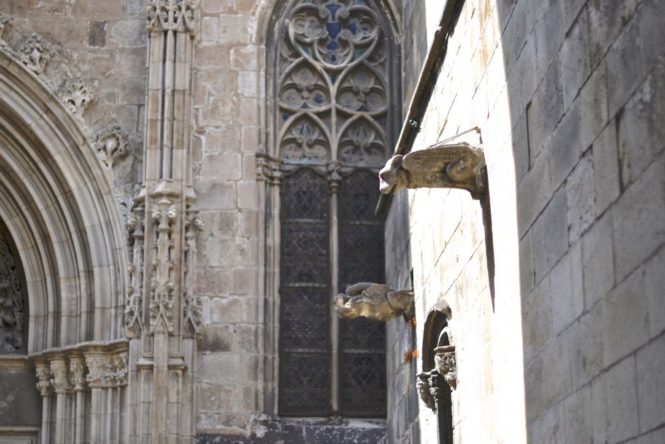 * Barcelona, you were so pretty <3*