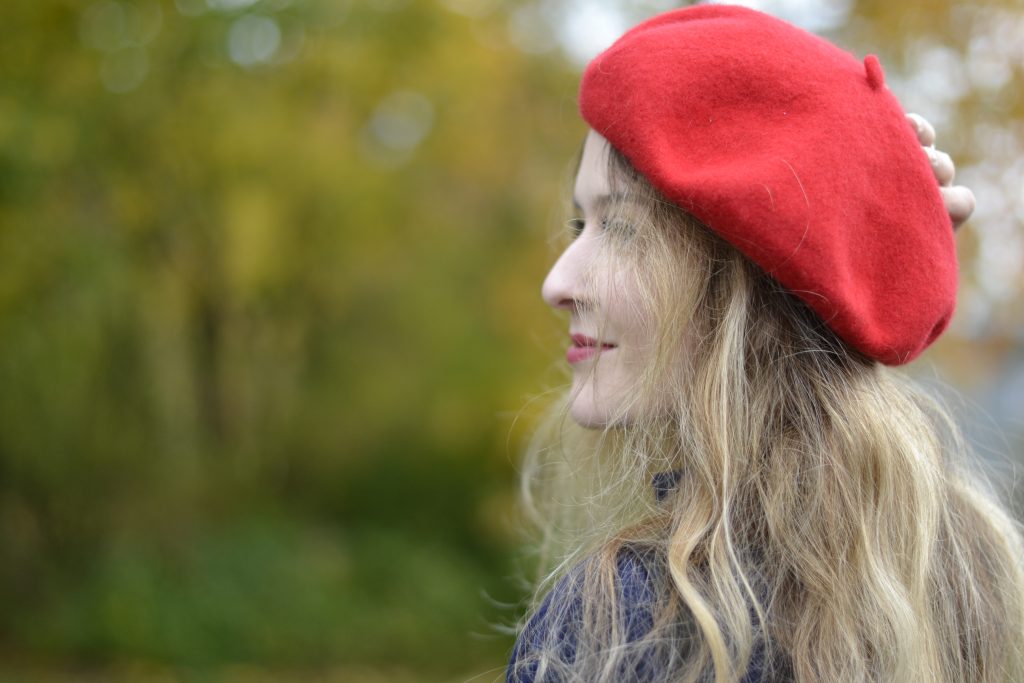 You want to know a fact "funny" about me? Not so long ago, I thought that berets were reserved for the elderly. That it was really the typical grandma thing to keep her head warm when she goes to the market. Excuse me mom if you read those words, I know you've always loved berets (and that you're not a granny). In fact, Mom, you understood everything. And the beret is clearly back in fashion trends ! And I, evolving at the same time as these fashion trends, I finally love it, sincerely! So here is an autumn look to introduce you to my new red beret and to get some words black on white about the beret! (Shopping selection below!)
The red beret and the beret in general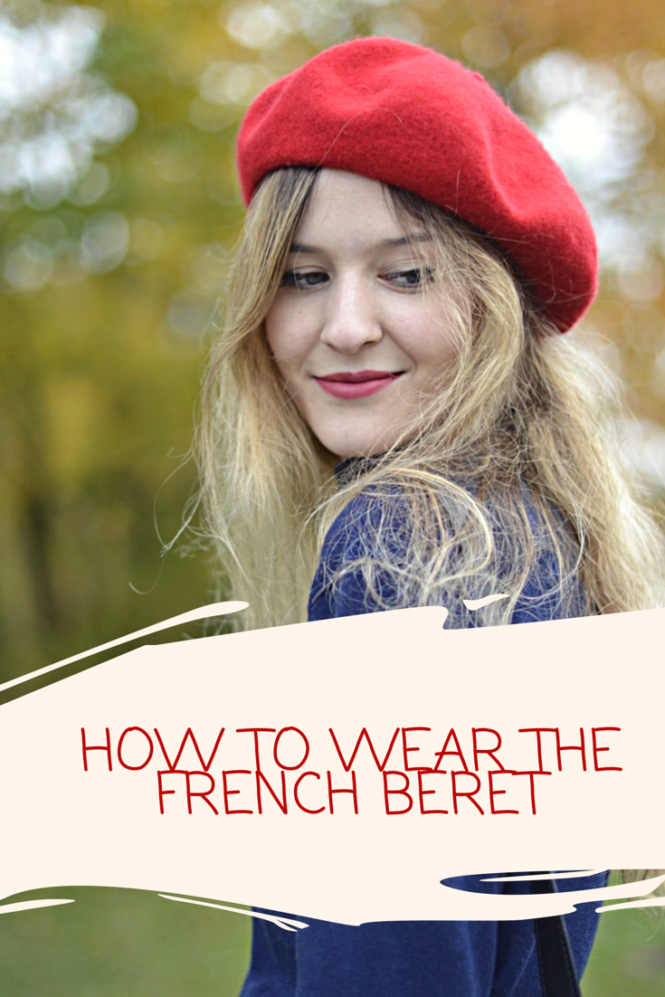 So I have evolved, as I said, with fashion. #fashionsheep or not? I don't know. What I think is that even if we have a personality, fashion influences us, whether we like it or not. Fashion influences our purchasing habits on a large scale and makes our society evolve. The people we meet on the street, the street signs we see, the magazines that we read, everything … everything is influenced by fashion. It is everywhere, daily, and our brain unconsciously accomodates.
So I have certainly been influenced in the recent years and fashion has managed to change my perception of the beret. For my greatest pleasure ! Fashion has managed to break my clichés (rather stupid by the way – besides the clichés in general ARE!) I had on this superb piece. Berets are not just for grandpas and grannies, no. They're beautiful and "preppy". They give a certain class to a look, by adding a #sofrench touch. In short, in the recent years, I have not only started to love but to adopt the beret.
And here is my last acquisition that comes from H & M. This beautiful red beret costs less than 10 euros, what else ?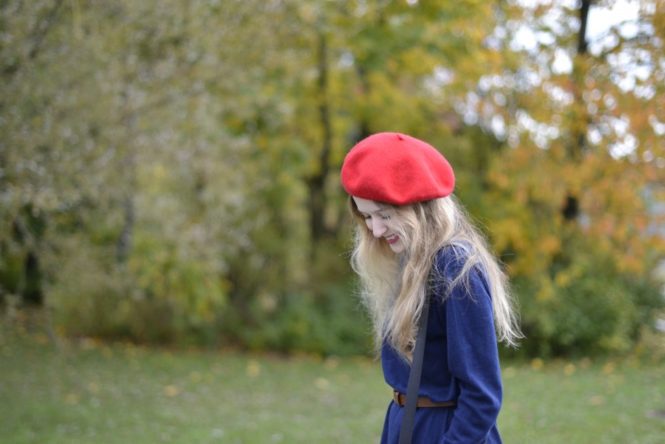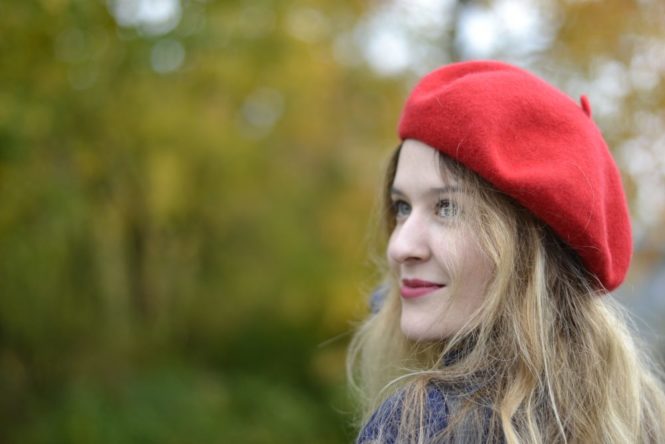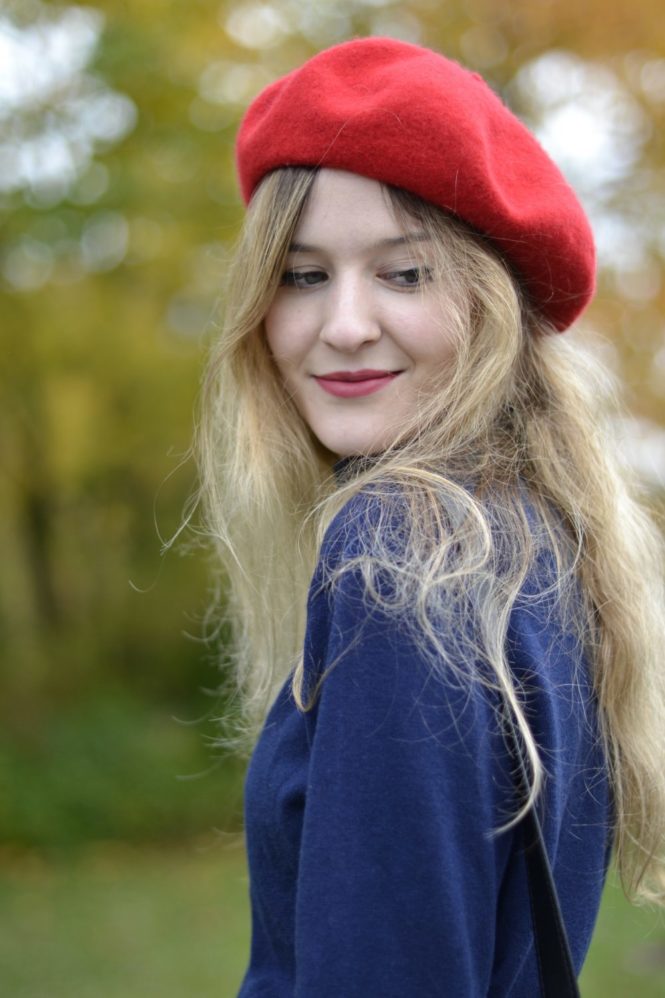 Shop this H&M beret here (available on black / grey only) or in the following shopping selection :
Well … to push the frenchie look to the maximum, I decided to wear a blue sweater dress. This one comes from Caroll (old collection). I love it because it is very soft, being made of wool mixed with cashmere, and I wear it every year in autumn / winter. As for the over-the-knee boots, here is another article that fashion has helped me adopt. A year ago, I still thought you had to be tall to wear those boots (not being so tall myself with my 1m65 high). Or that you could "seem vulgar" when wearing this kind of shoes. I talked about it in this post last fall. Since then, I wear over-the-knee boots with pride and I love these shoes! I find them beautiful and feminine. These come from H & M.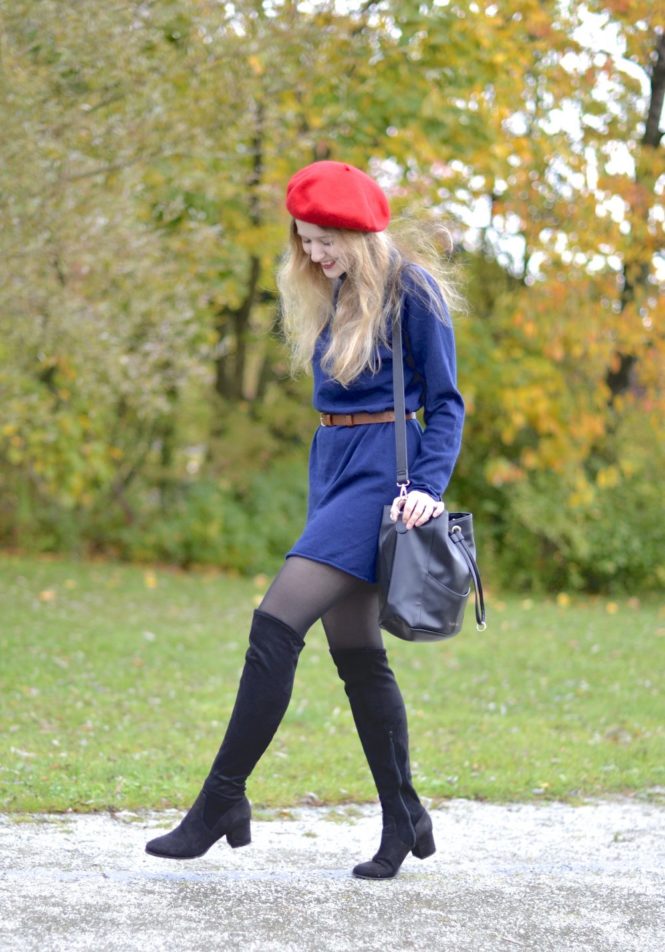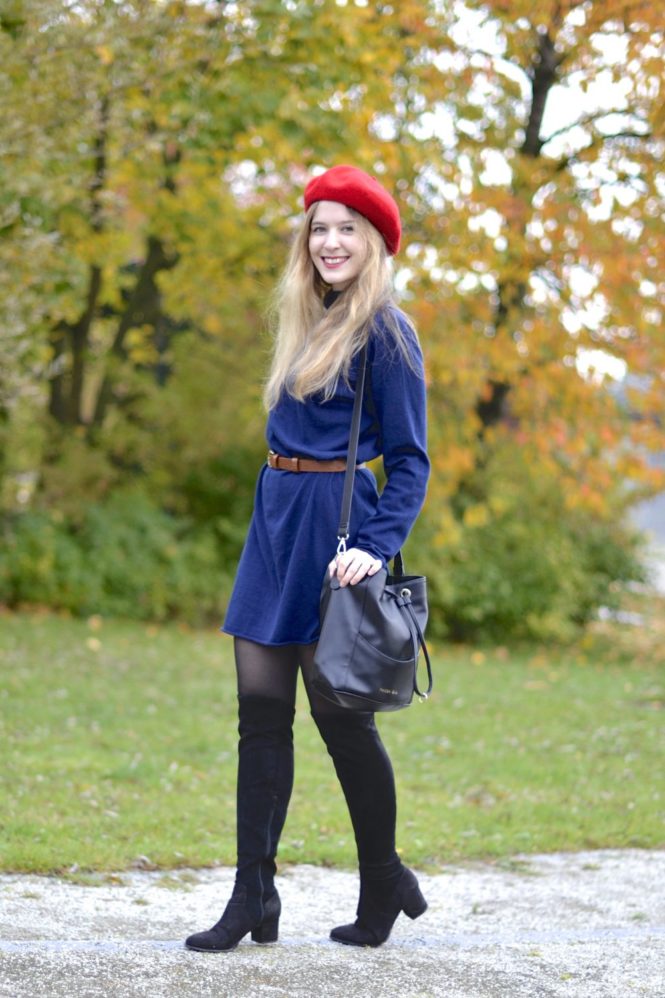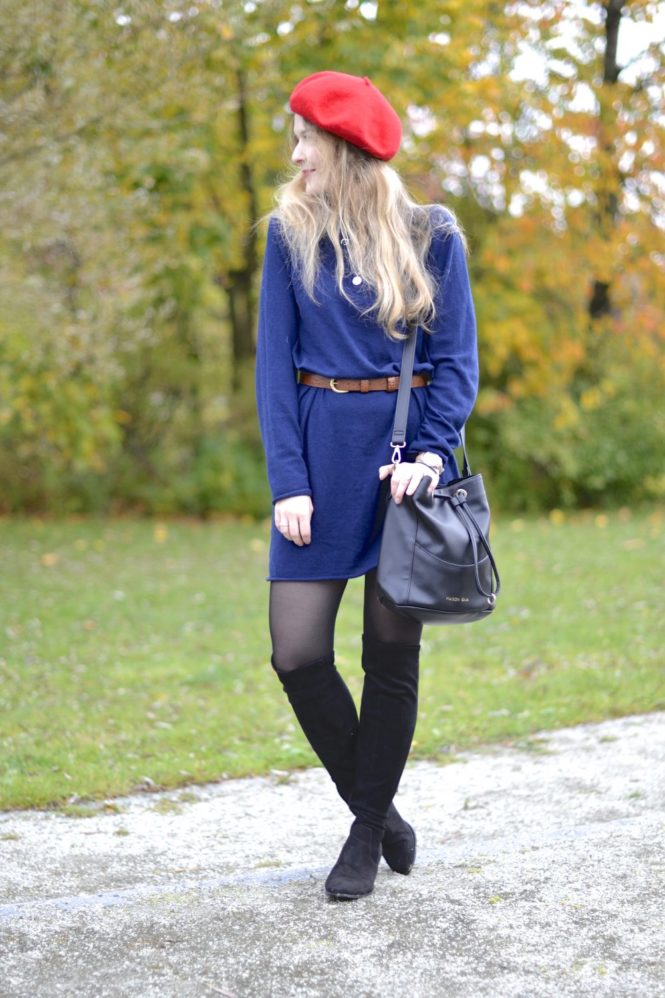 To shopper a navy blue sweater dress or over-the-knee boots, it is below:
In terms of details, I'm wearing my new Cluse watch. I knew this brand for a long time and it's been a long time since I wanted one! It took me a while to decide! But I'm really more than happy. This watch is simply beautiful, clean and comfortable to wear. All for a very very affordable price (89 euros)! Also what I like at Cluse is that there are a multitude of bracelets / colors available. So you can easily customize your watch with your outfits ! This time, I chose the Minuit Leather Hazelnut. Just perfect for autumn.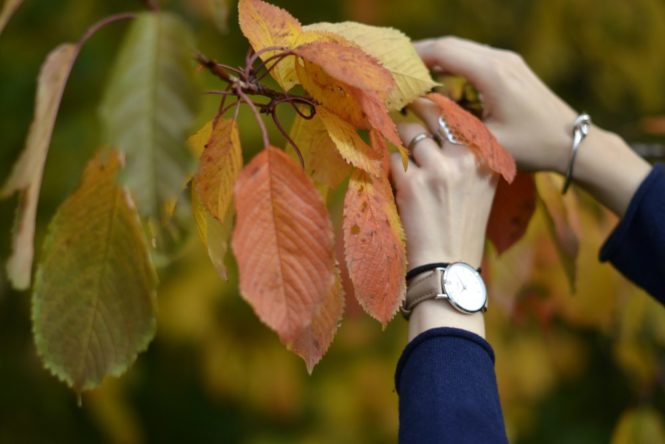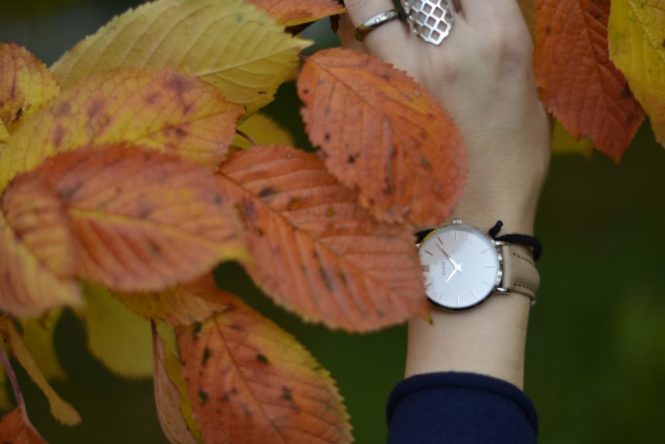 Well, anyway, these autumn colors make me happy! I can't get enough ! Even the darling enjoys autumn so much that we love shooting some pictures of him these days also !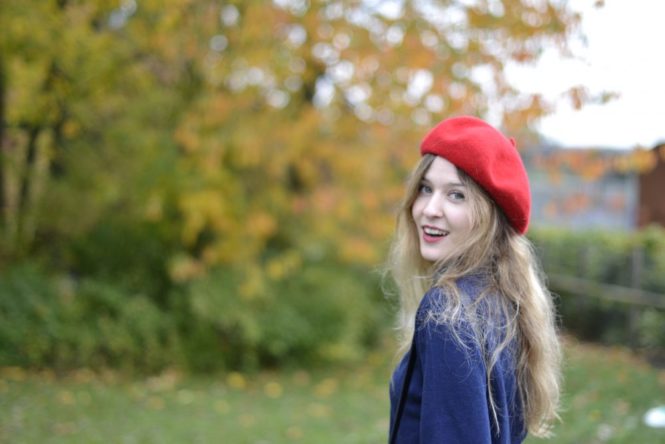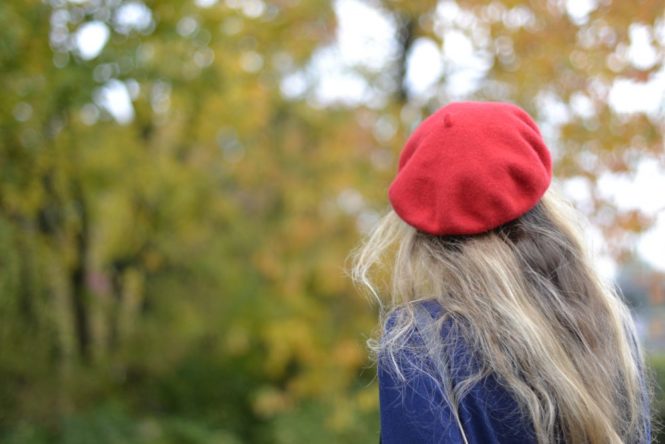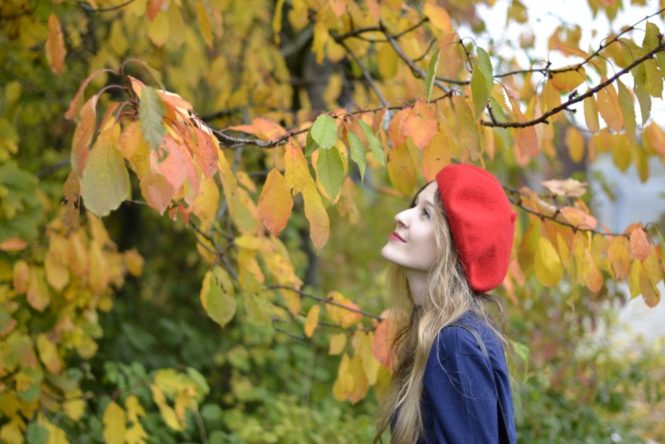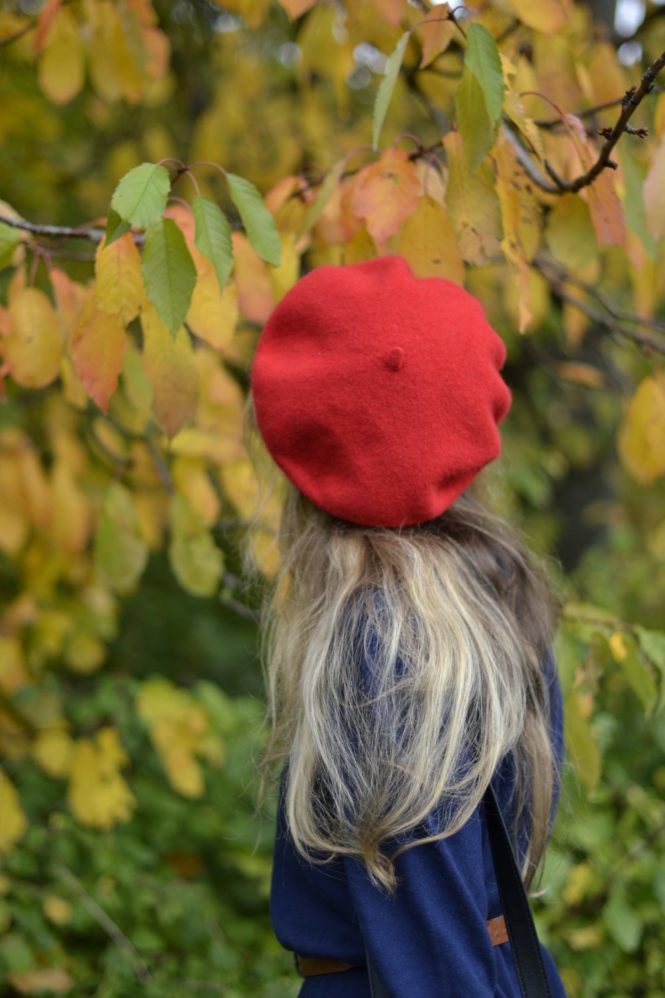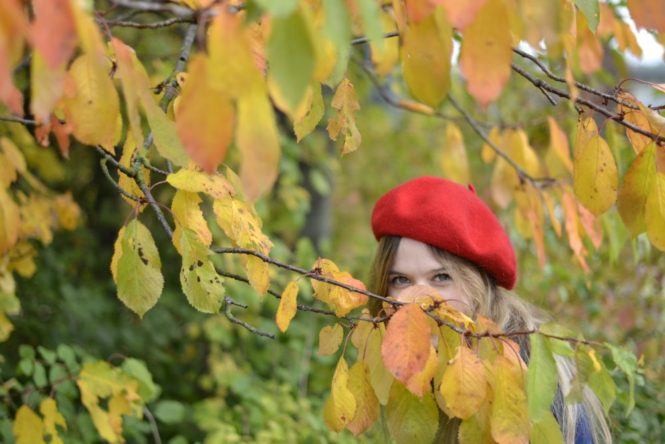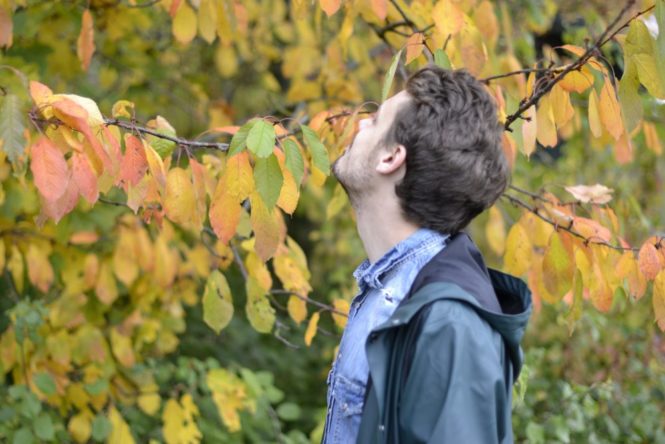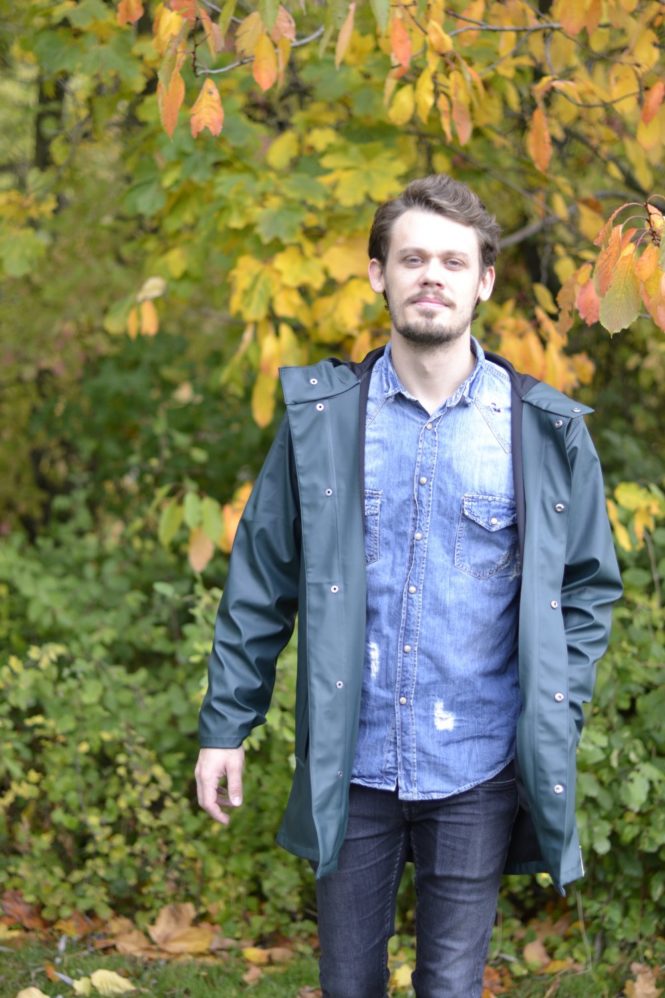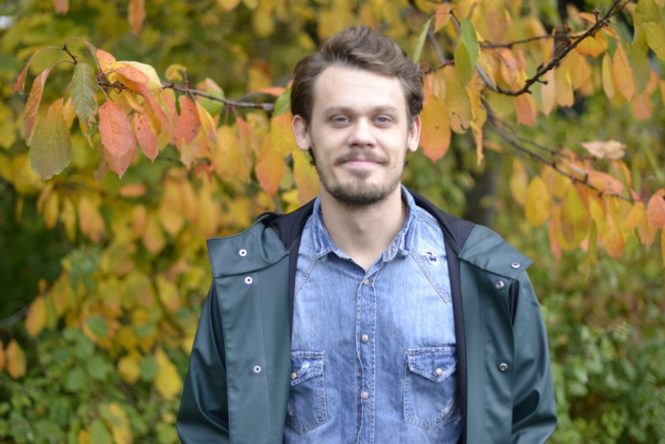 Thank you my love for being so cute and for the pretty pictures you take for www.plumedaure.com. As for the outfit, the darling wears a green fir rain jacket from Trettorn of which I am just jealous!
So babes, that's all for today! I hope that this little talk on the beret will have pleased you and besides, I am very curious to know what you think! So :
* For or against berets ? *
---
Credits : 
Post in partnership with Cluse
This post contains affiliate links from ShopStyle
SaveSave
SaveSave
SaveSave
SaveSave