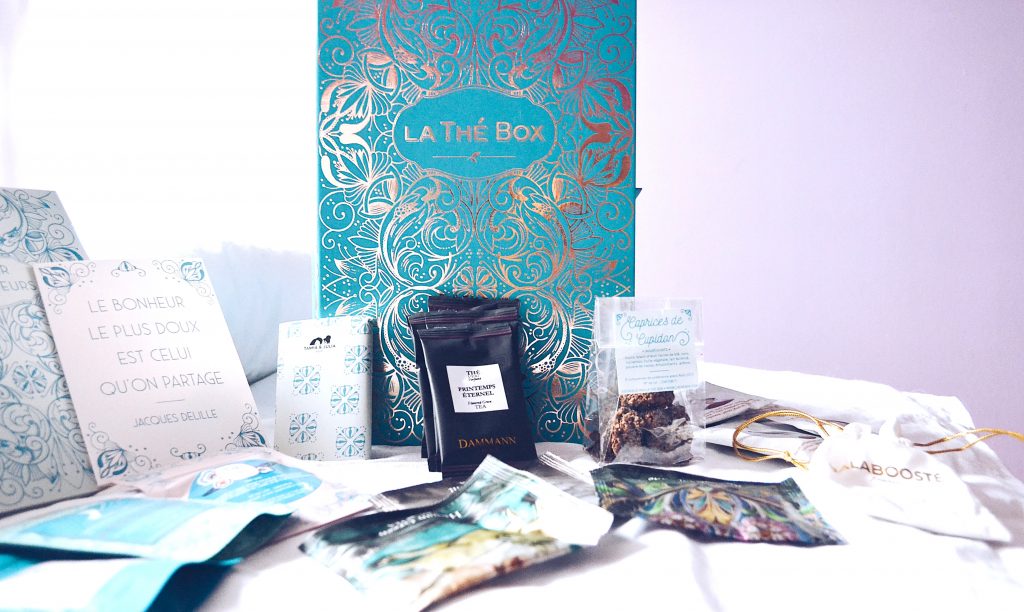 Hiii my sweet feathers! What's up? 🙂 Are you having a nice week? A short week right, with Monday off? We like! Personally, I'm back to my little Swedish life after a week in Paris, which was just great. The opportunity to see my friends, to spend time with my parents, to attend nice events and to pick up some nice packages. One of those packages contained my first Tea Box, that I've been interested in for a while. You are aware of my taste for boxes. You also know my taste for tea. A tea box, what else, then ? And seriously, all that pink, all these so cute packagings, it made me melt ! I had to try it. So here is my opinion on The Tea Box. And the opportunity for you, #tealovers, to make a nice discovery.
The Tea Box, a box of delights with adorable packagings
For once, I will limit myself with words at the beginning of the post and just start by showing you some pictures. Sincerely, I find that the strong point of this box is the visual. This design, these colors, these packagings are too too cute, right? We feel like in Alice in Wonderland, having a nice tea time with her and her white rabbit in an enchanted country. Everything is beautiful even in the smallest details, I'm a fan!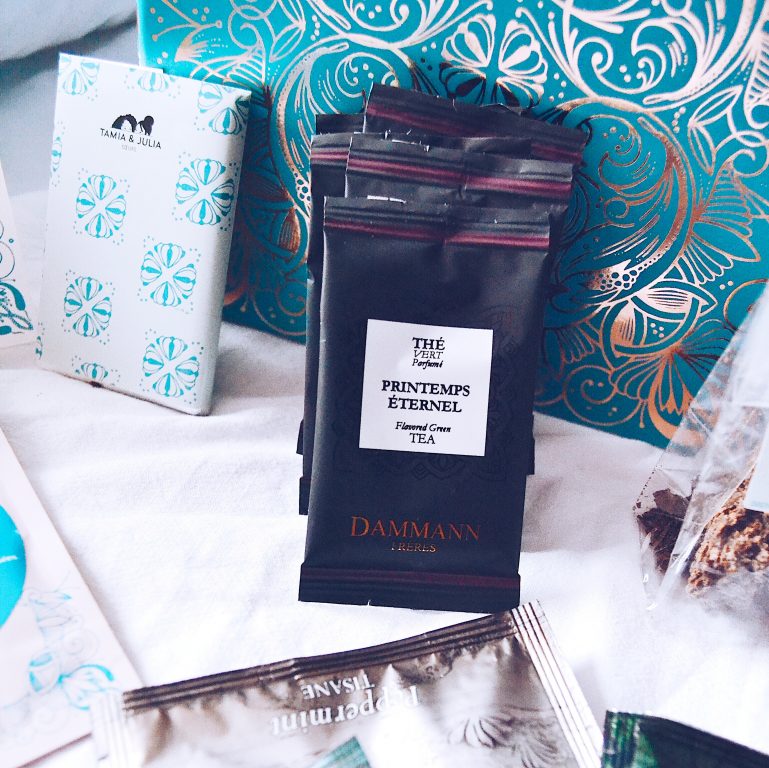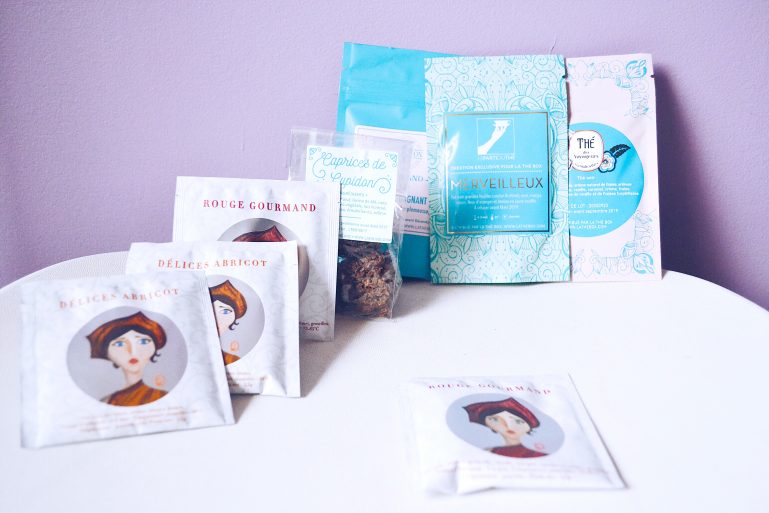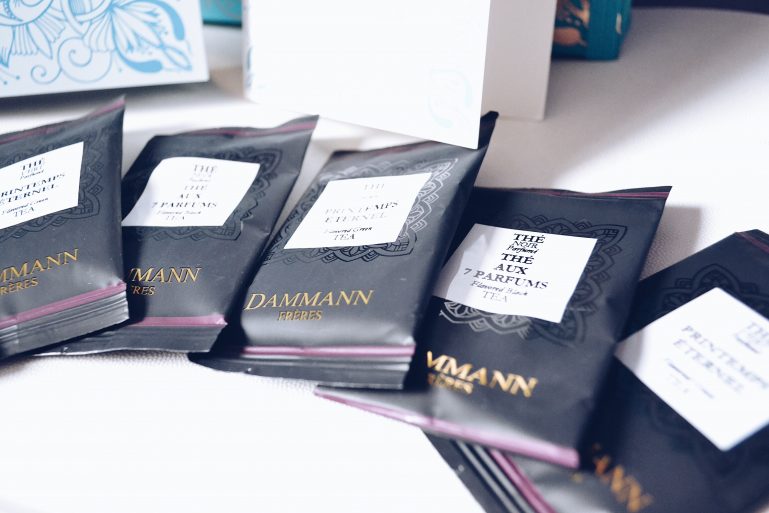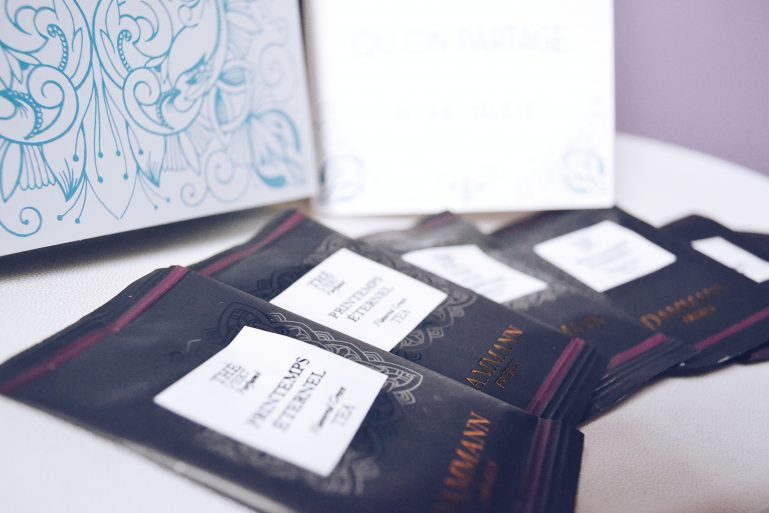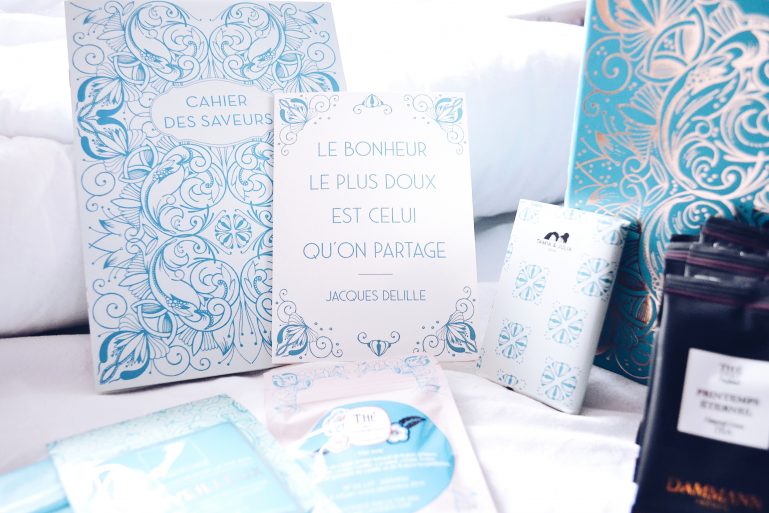 All the product names are magical and adorable. [Translated from French] "Eternal Spring", "Cupidon's wishes", "Yummy Red", "Apricot delights", "Tea with 7 perfumes", "Book of tastes". And this little proverb "The sweetest happiness is the one we share", so true …
And for having also tasted the teas, I can tell you: delicious ! They contain lots of fruit (strawberries, rhubarb, raspberries …) and yummy ingredients (caramel, flowers, etc.).
The theme of this box is sweetness and love, perfect for the month of Mother's Day. I offered it to my mum a little ahead, before taking the plane back to my northern countries. She loved it. We started to taste some teas together, and these famous "Cupidon Wishes" (these little chocolate cookies), a delight!
The box also contained 85% dark chocolate from Tamia and Julia, and … big surprise, a Bala Boosté necklace. Another nice gift for my mom.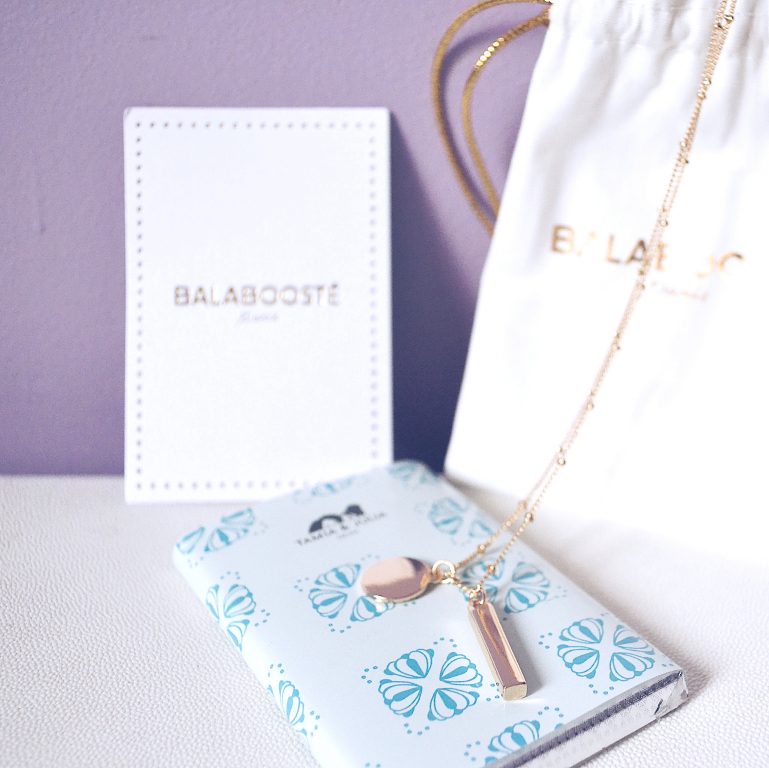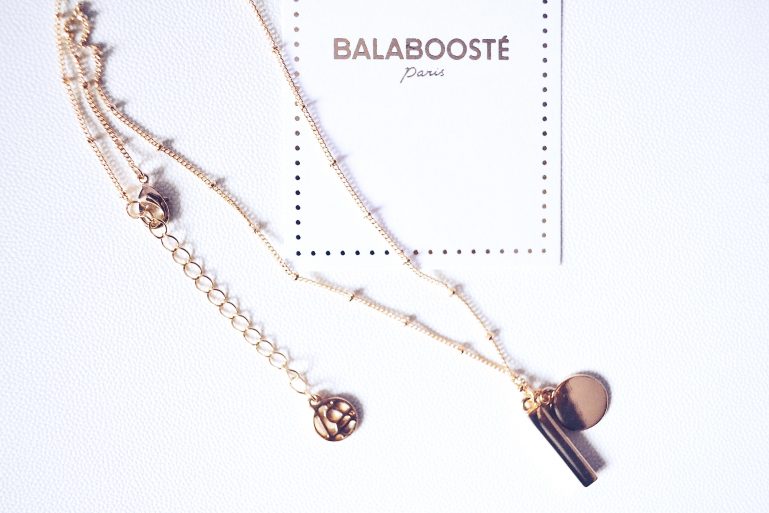 In short I really loved it! A very nice discovery that I wanted to share with you. For those who would like to subscribe or see more info, go to www.lathebox.com. 
Have a good week my pretty babes ! Hoping that this pink post will have pleased you and made you want a good cup of tea.
Relative post : How to properly drink tea during spring
*** Thank you pretty Tea Box for these delights and for the magical atmosphere"