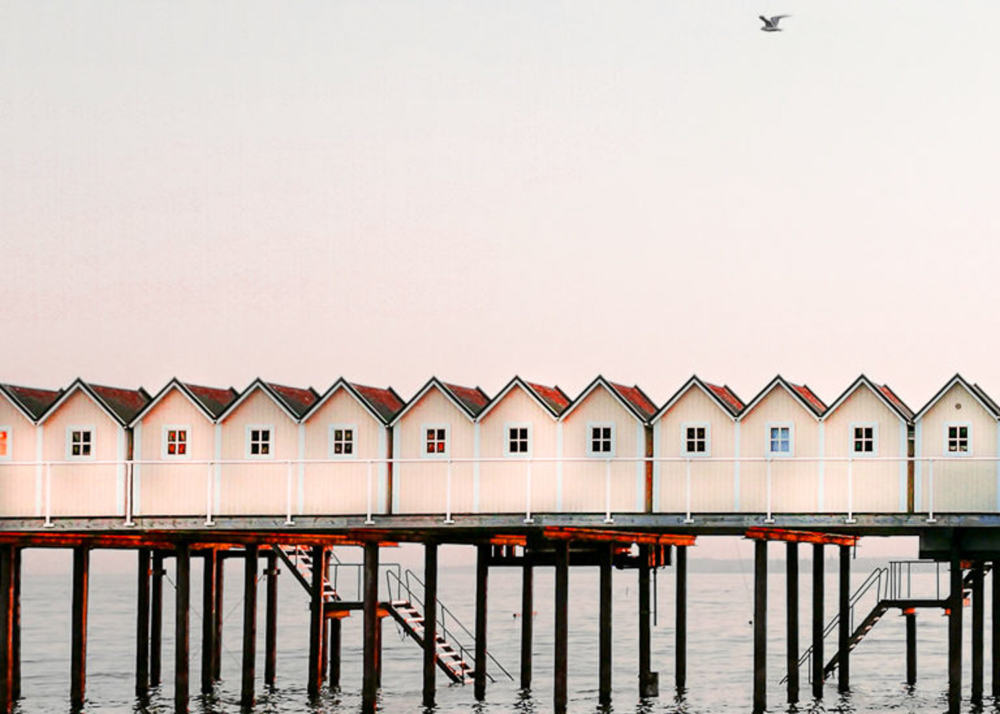 Hello hello! Today, I want to make you discover a beautiful city that I visited recently in the South of Sweden: Helsinborg. A colorful and seaside town where I strongly advise you to spend 1 or 2 days during your visit to Sweden. Indeed, it's full of colors,  surprises, there is a beautiful beach, but also beautiful castles… You'll love it! What to see in Helsingborg? Follow the guide!
What to see in Helsingborg?
Helsingborg is located in southern Sweden, not far from Malmö, itself not far from Copenhagen. On the other side, to the north, you are also close to Gothenburg. So you can visit Helsingborg if you are visiting Sweden, in the cities of Malmö or Gothenburg, in less than an hour; or even if you are on an extended visit to Copenhagen in Denmark, going to Helsingborg will take you less than 2 hours and it's really worth the trip!
Here are the things I recommend you do once in Helsingborg
Visit the city center of Helsingborg for its colors and its charm
Helsingborg is a colorful city with many surprises! Hearts on the floor in the city, street art, cute restaurants and shops, typical Scandinavian facades … so many pretty things that can only please you. A tip: lose yourself in the small streets and enjoy! We personally went there in the spring when the cherry blossoms and other flowers were blooming, with beautiful sun, and it was really a treat for the eyes!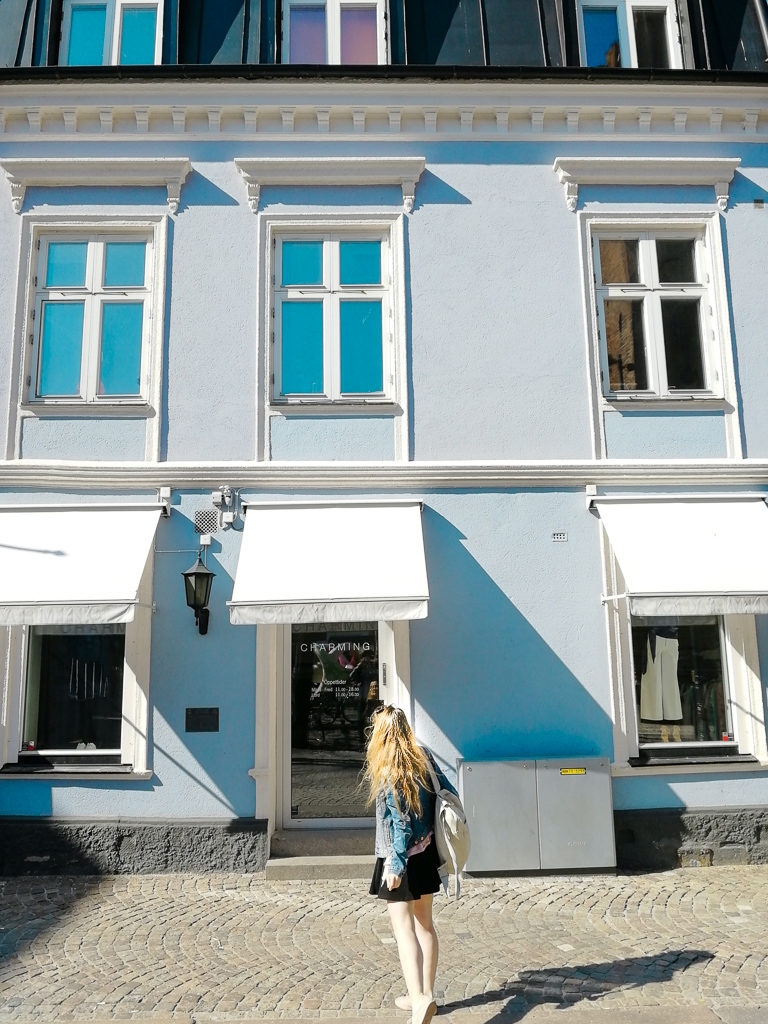 From the city center of Helsingborg, walk along Landborgspromenaden
… for a nice walk in nature and towards Sofiero Castle. This is clearly an answer to the question "what to see in Helsingborg ?". This castle is beautiful and it is really worth seeing! You can get there by bus too but if you like to walk, I advise you to walk there. It will take you about an hour in nature where you can see beautiful scenery, another pink castle, Pålsjö, and other surprises along the way.
We also ate a delicious Swedish pastry, here with poppy and lemon … yummy goodness such a delight! (The place was called Brödkultur, make sure you try it !)
Did you know? Sofiero Castle is where the King of Sweden, Carl XVI Gustaf, spent his summers as a child. In this beautiful property, be sure to visit the interior of the castle but also the flower gardens, and the beautiful and exotic Orangerie. A pleasure for the eyes.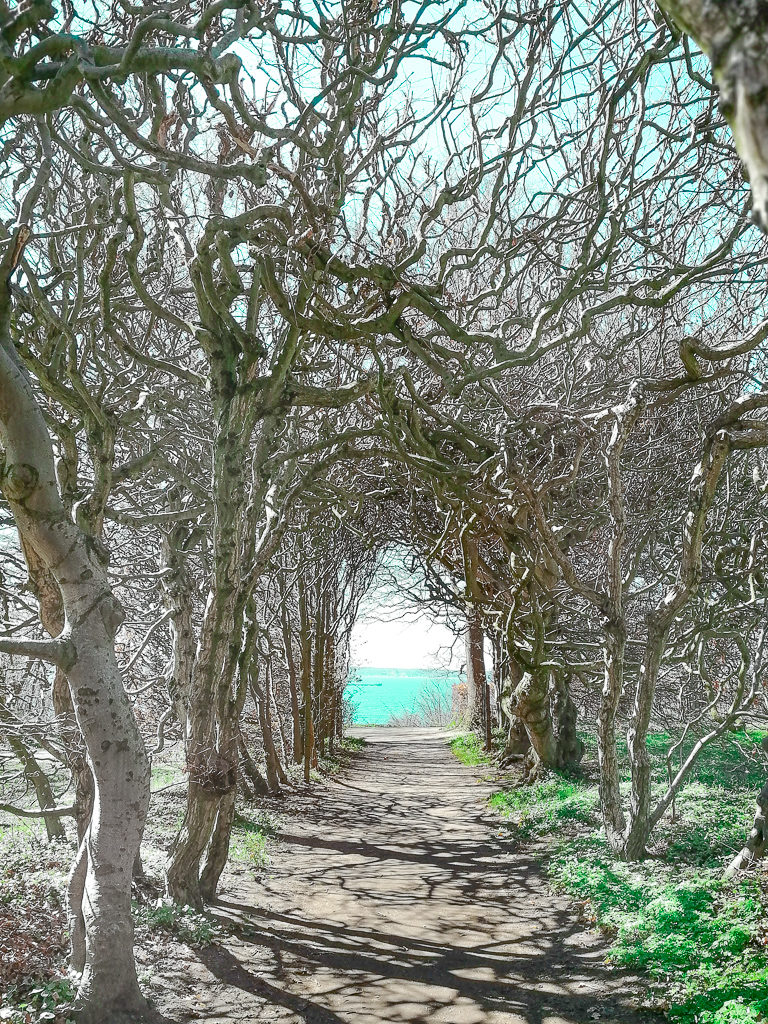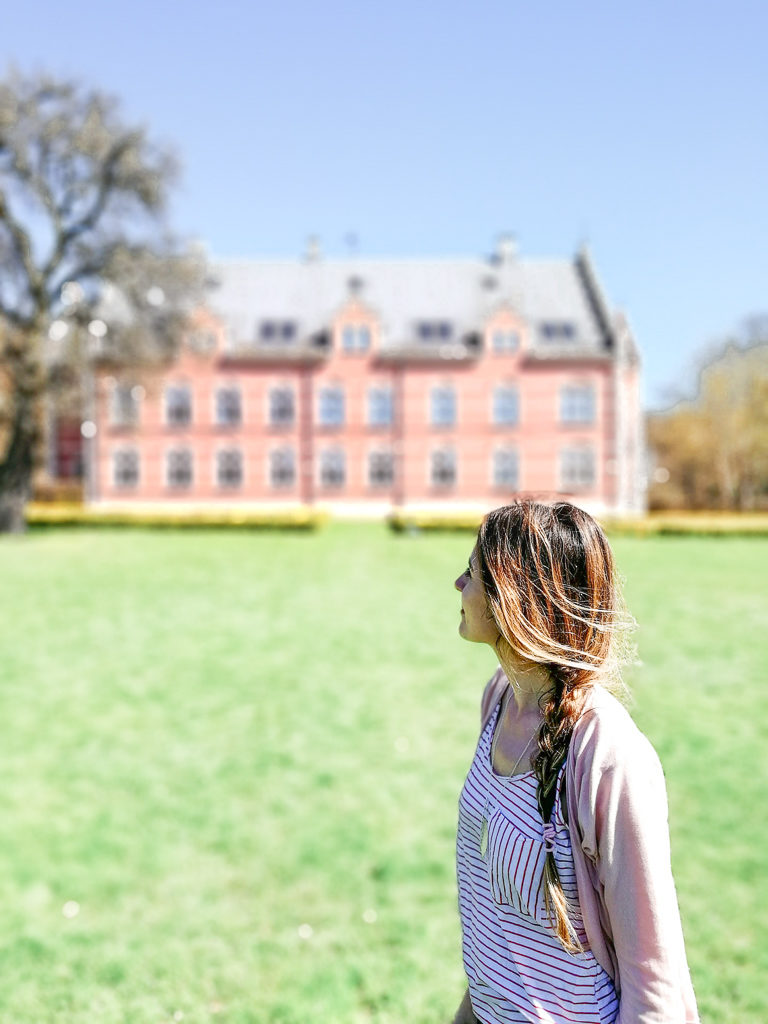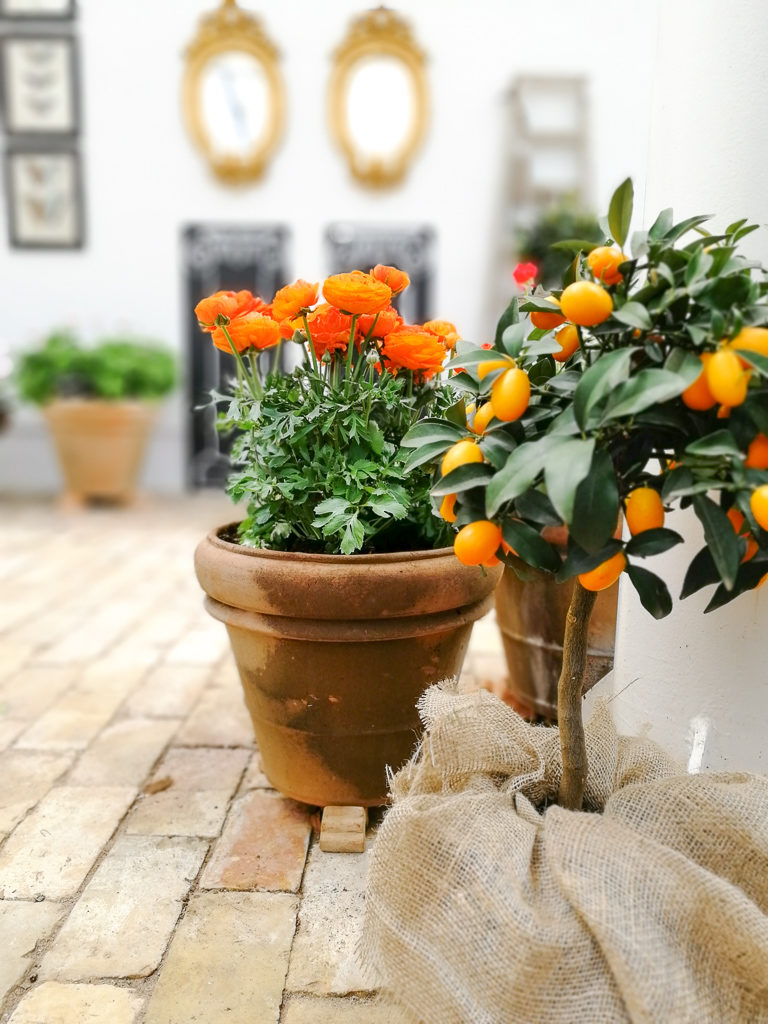 On the way back from Sofiero Castle, watch a sunset in Pålsjöbaden
Here… I don't even think I need to comment … Just look at these pictures … it was amazing! Other than the beautiful sunset, you'll also enjoy a beautiful seaside walk and super nice atmosphere along the coast, with bars, restaurants, activities and even giant rainbow pillows! I mean, how cool is that?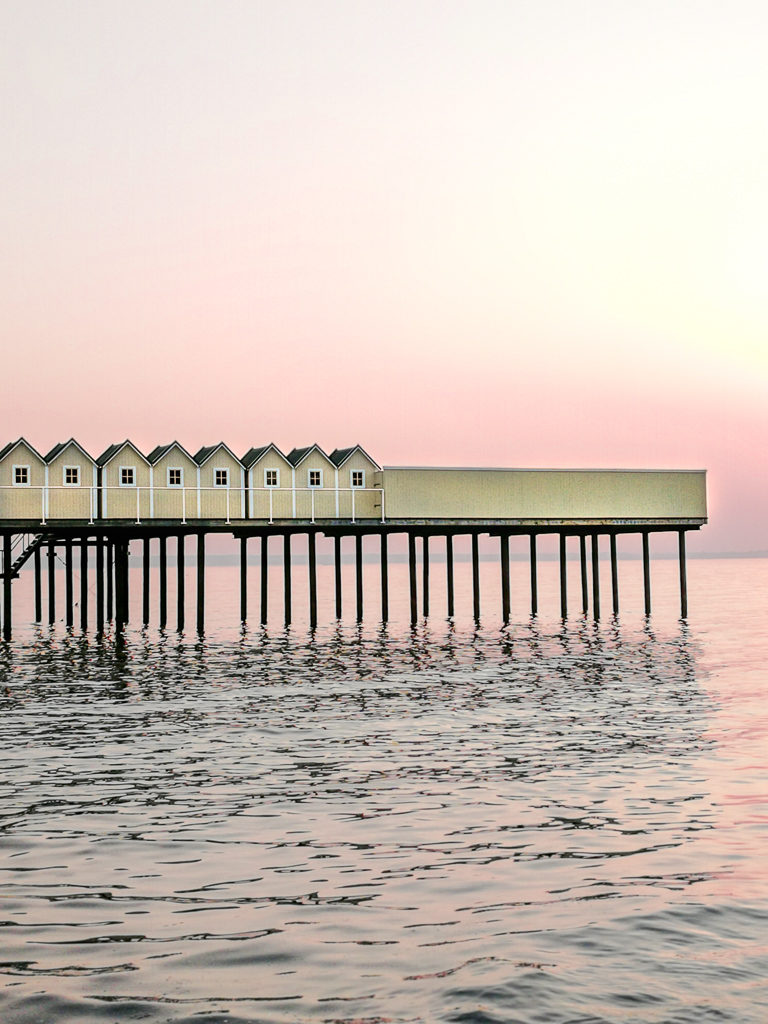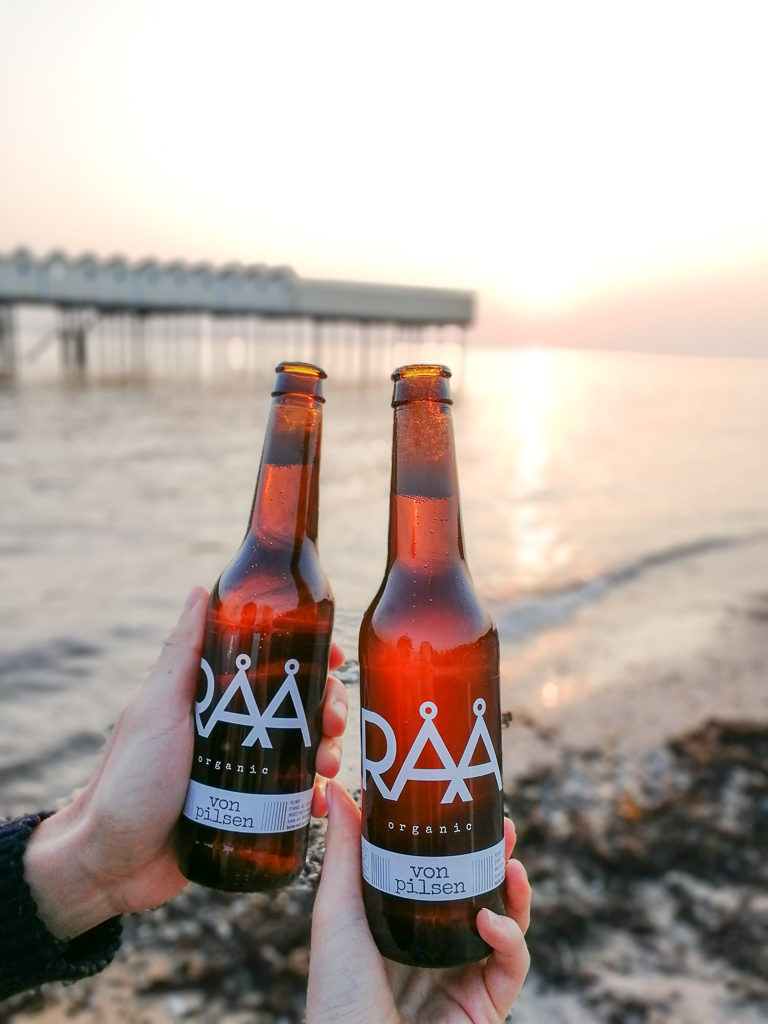 A little more time? Visit Råå Harbor!
A small fishing village that is super duper cute, with its small houses and typical atmosphere. A place to see in Helsingborg!
(By the way, if you like small fishing villages and would like to discover more in Sweden, I recommend Smögen, on which I previously did a VLOG! Near Gothenburg and really adorable too!)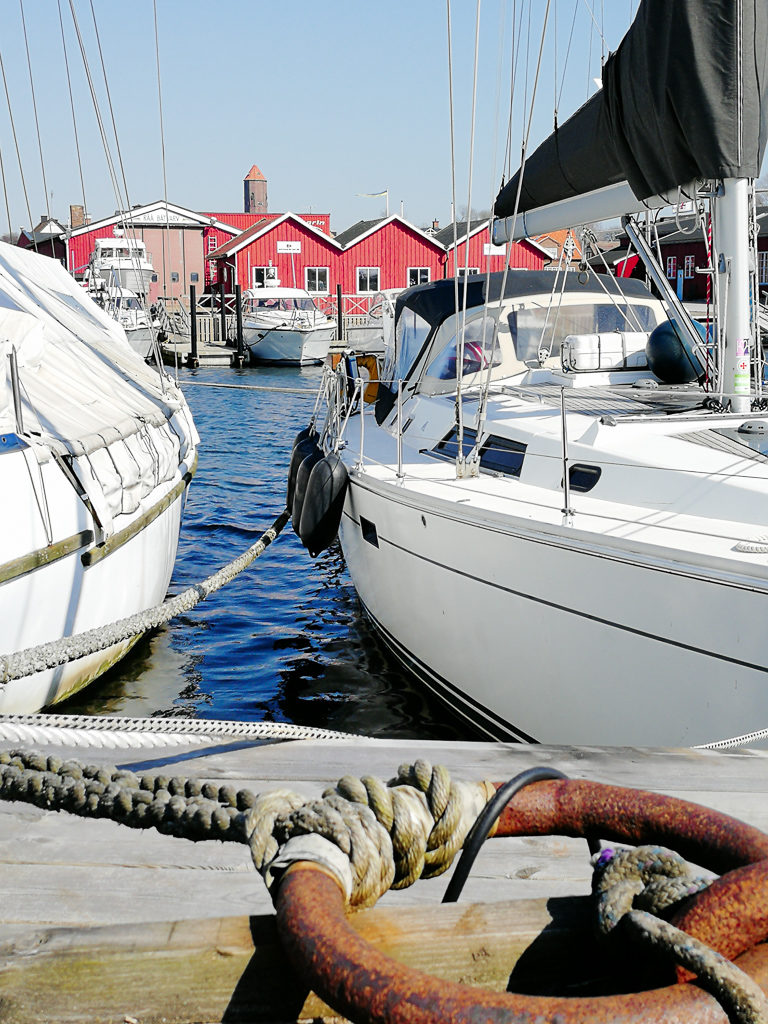 Where to sleep in Helsingborg?
We stayed at Hotel Linnéa and I can only recommend it for your stay. An adorable and typical hotel, where every room is different. The staff is simply super sweet and helpful, the breakfast is good and typical Swedish, the prices are affordable and – little plus – they have a little dog that is just SO cute!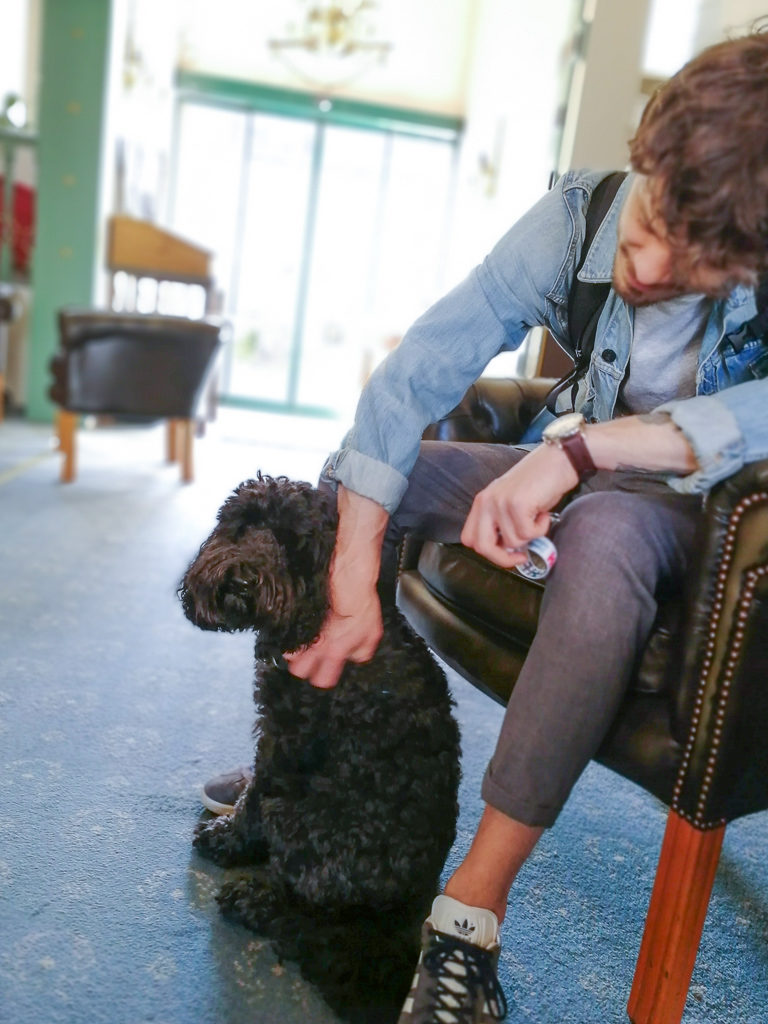 * So, ready to visit Helsingborg? *
---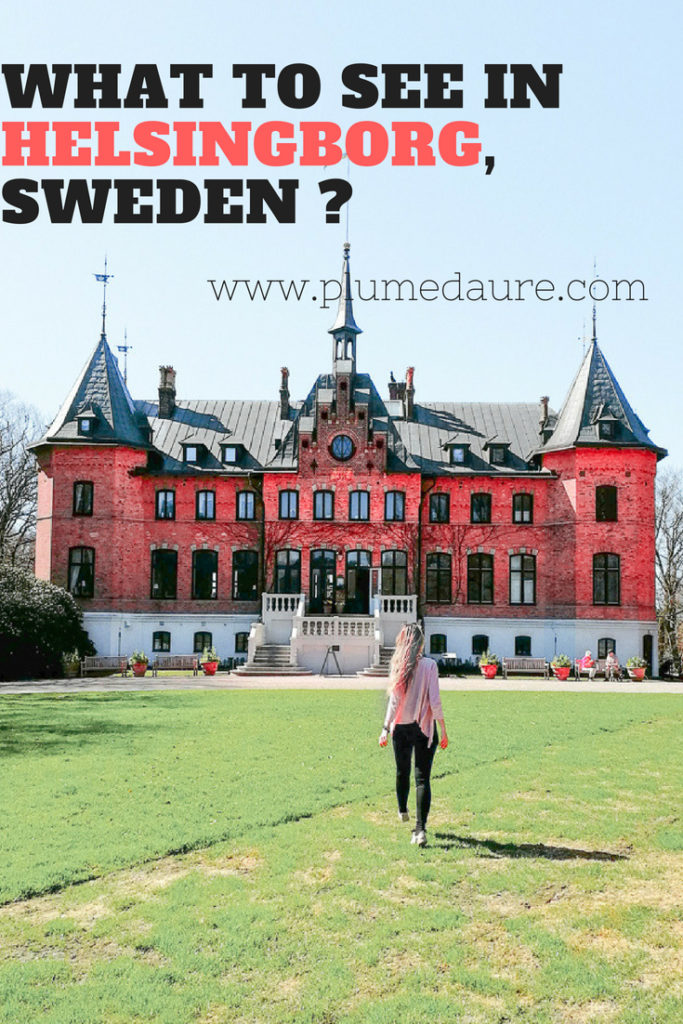 SaveSave
SaveSave
SaveSave