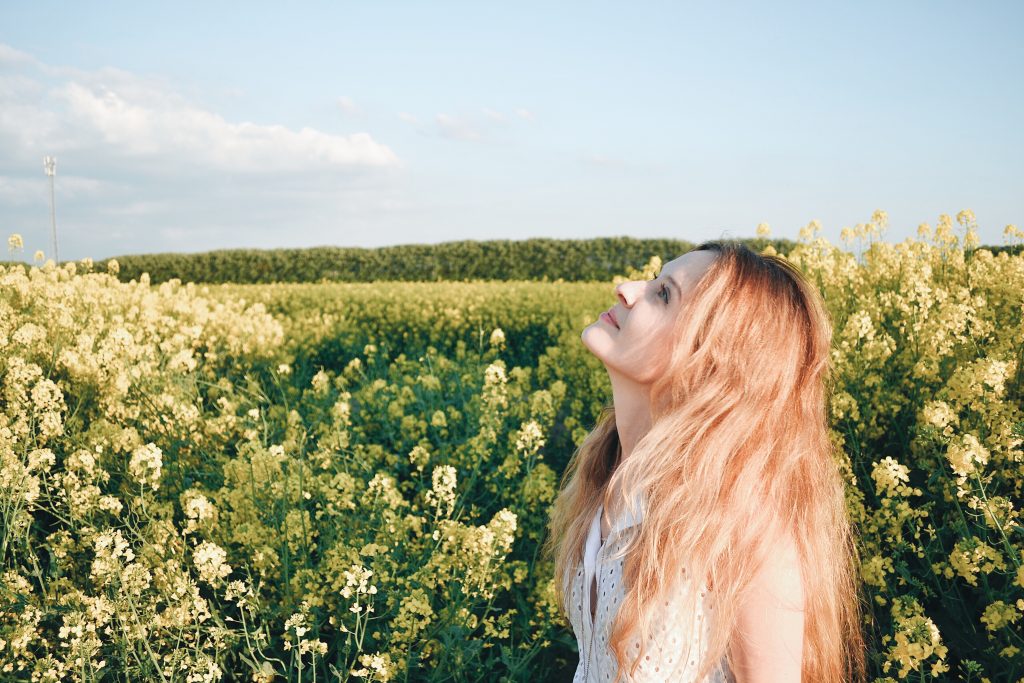 Hello my little feathers ! Yesterday on Instagram and Snapchat, I shared with you with joy the discovery that we made with my boyfriend : there is a real countryside just behind our new place. It's crazy ! We did not know at all. As some of you may know, we have just moved in to a new appartment. And we didn't really have time yet to explore the surroundings. Anyway not far enough to see this. And, I can tell you that last night we were delighted: there is behind us a real haven of peace with endless fields, magnificent landscapes, breathtaking sunsets, and rapeseed yellow flowers, many many beautiful little yellow flowers. Total happiness for me who loves flowers so much ! Of course, I could not miss this and I had to shoot you a look in this beautiful and colorful context.
In the rapeseed fields, during golden hour
I am so in love with these little yellow flowers! It's cheerful, it's summery, just perfect. I could not have dreamed better. And when I think that it's right behind my new place, it makes me happy. I can tell you that we will probably often go for walks in the evening, to enjoy the landscapes that evolve with the seasons. I just CAN'T WAIT to see that!
We chose to make this shooting during the evening "golden hour", that is to say the hour just before sunset for a subdued atmosphere and a diffuse light, perfect in photography. I share with you what I just learned because inevitably with this blog and my nascent passion for photography I do a lot of research. I always want to learn more about how to use my reflex and also on how to get the most out of natural light. The "golden hour" in photography is the perfect time to shoot. There are two of them every day. Either in the morning, just after sunrise, or in the evening, just before sunset. These are hours when the light is soft, a little orange, and where the sun does not shine too much. The conditions are therefore perfect for beautiful photos in natural light. To use golden hour's light also in your photo shootings, go to this site to know your own golden hours of the season and in your city (because of course the golden hours differ according to the season and the place!).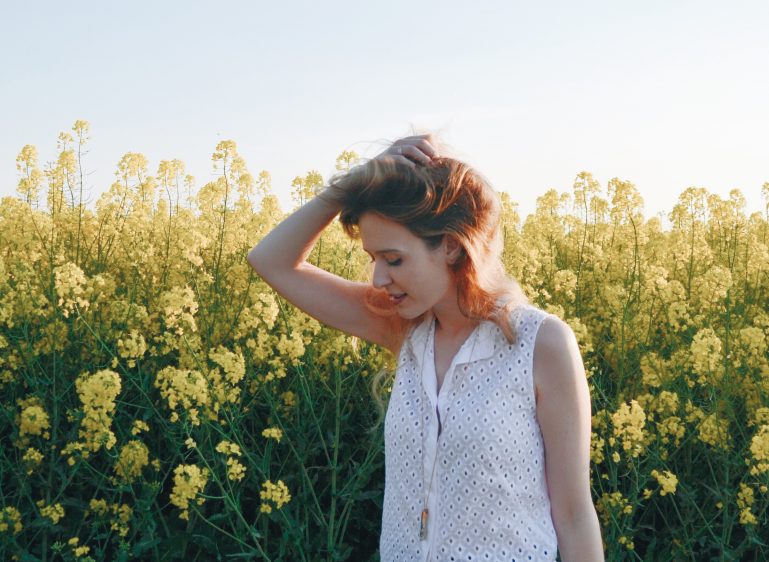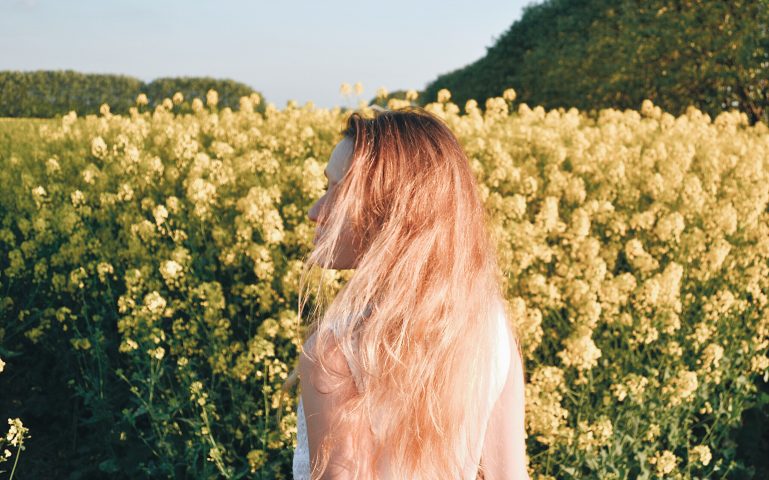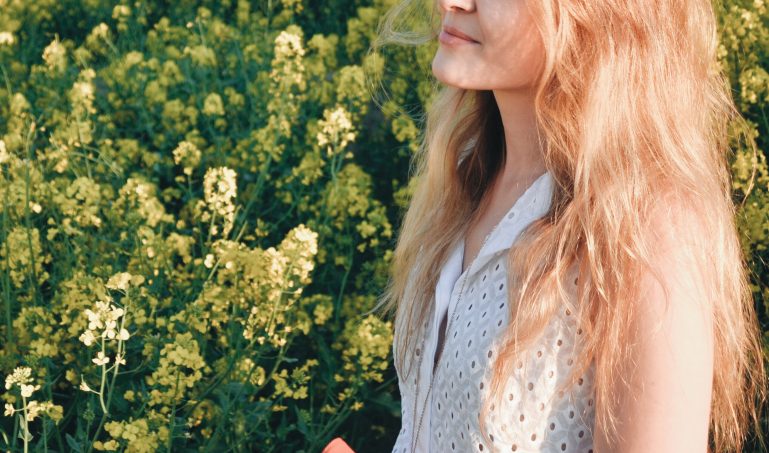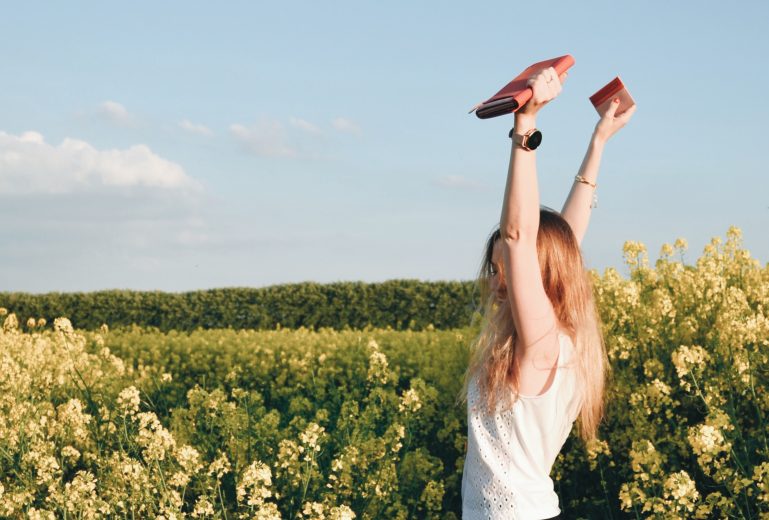 For this look I want to highlight a sublime brand that I just discovered: Winser London. This British brand offers high-quality clothes for women, giving them a modern and chic style, almost luxurious but at affordable prices. Their pieces follow the trends with cuts that flatters women's curves, simple but not too classic, for quality clothes and easy to wear with other items of our dressing. I really had a big crush on this brand of which I wear a pair of black,  large and ample satin pants, also very comfortable. With a nice white embroidered top.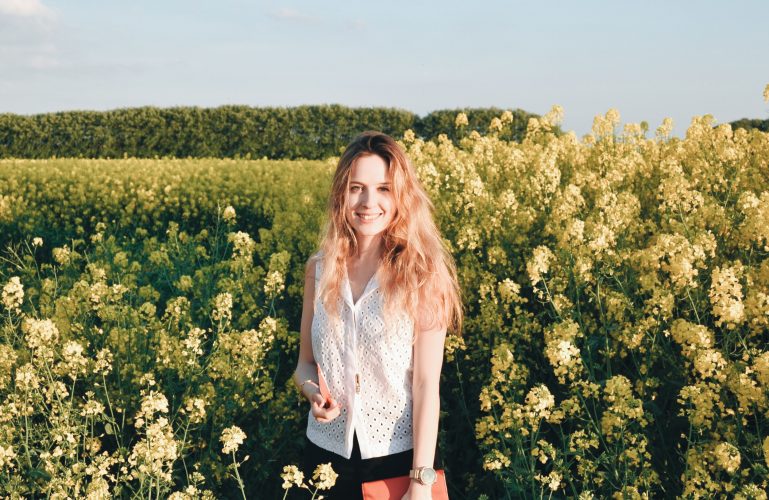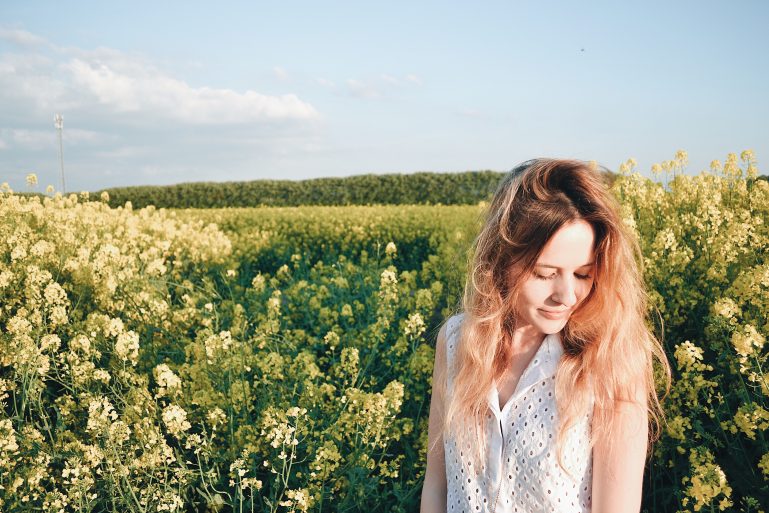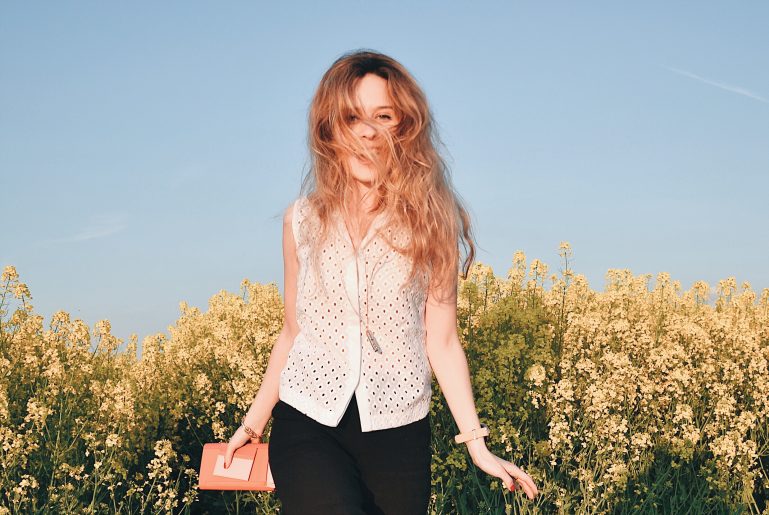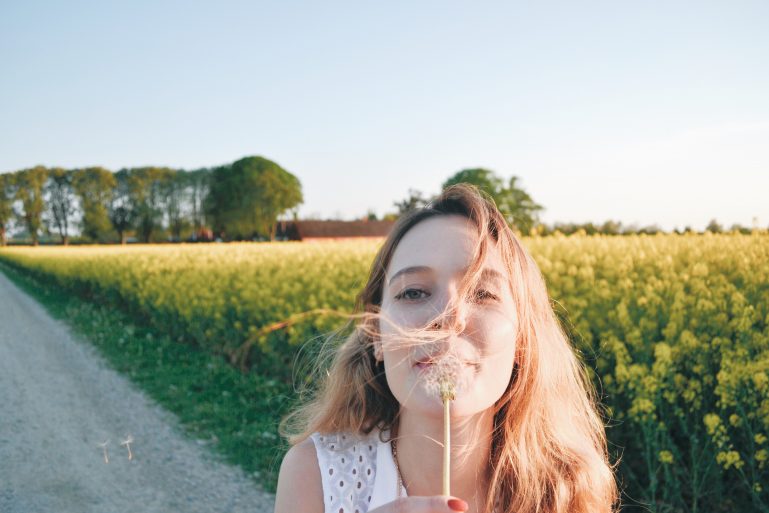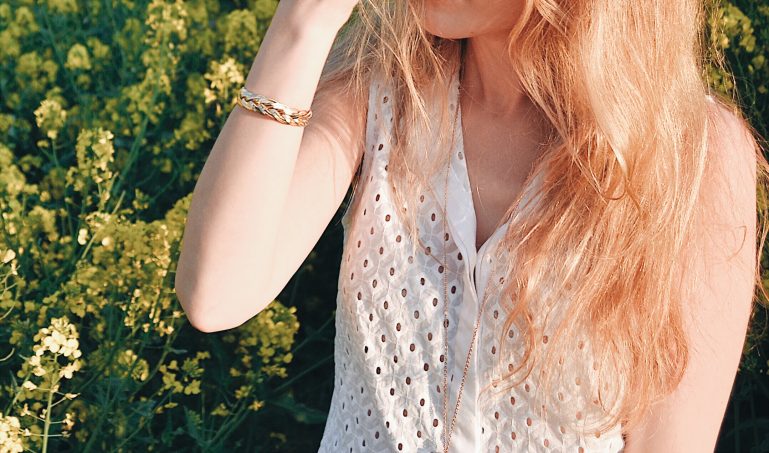 What I appreciated the most about these clothes is their quality (you feel that you'll keep them for long!). But also their cut which, it is true, really flatters the silhouette. For example, I think that this long and wide pants makes me look taller than usual. I am not so tall, so I just love it ! And it's really beautiful and comfy for a spring evening. Really perfect.
To accessorize the outfit I wear a beautiful colored pouch that comes from My Walit, an Italian brand that I have just discovered. Also a great discovery by the way (like everything I love to share with you here on the blog, you will say – at least on my opinion, haha! – I hope you like it too!). My Walit offers beautiful, colorful and joyful wallets. Fun and happy positioning as I like. I put the link to their site at the end of the article, take a little look, it's worth it!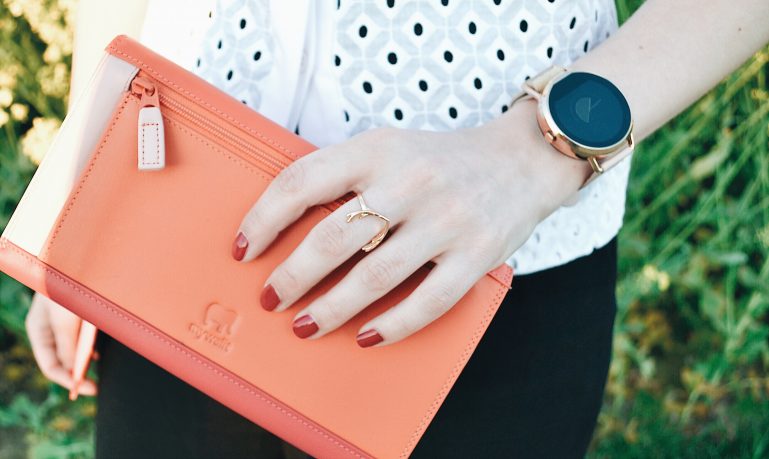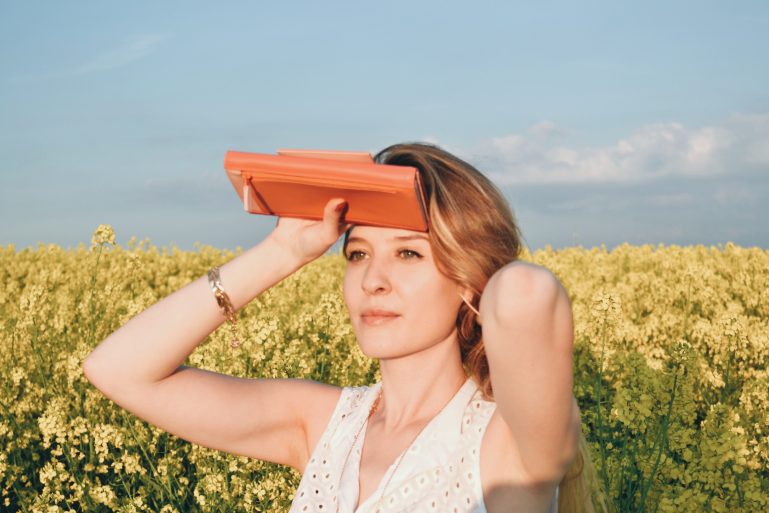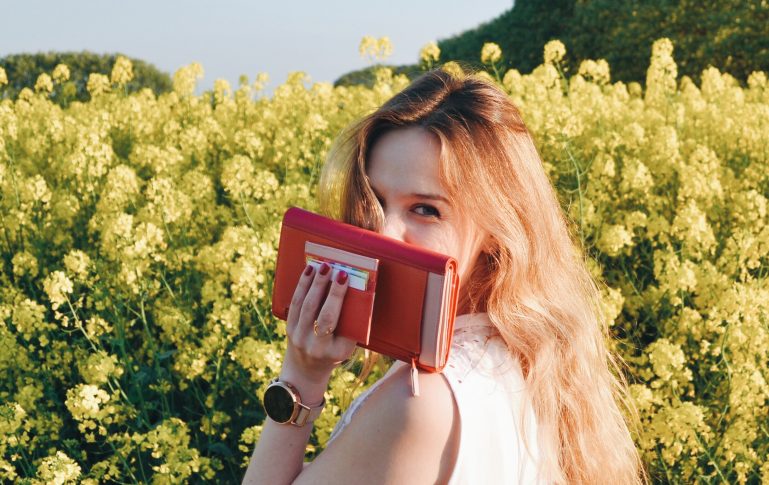 I also wear my Shammane connected watch which is a true beauty in addition to being a true everyday ally. Connected watches are so convenient ! I receive my notifications, my calls, my messages on it … it's really cool and it avoids me always taking my phone out, when it's not necessary. And then what I like too is that it counts my steps. I always try to walk a minimum of 10,000 steps a day, it's my little healthy challenge. The advantage is that it counts ALL my steps, even those at home, thing that my cellphone did not do (idem for those at the gym). So I quickly adopted this little Shammane! Psssst! Look at the end of this article, there's a coupon code for you :).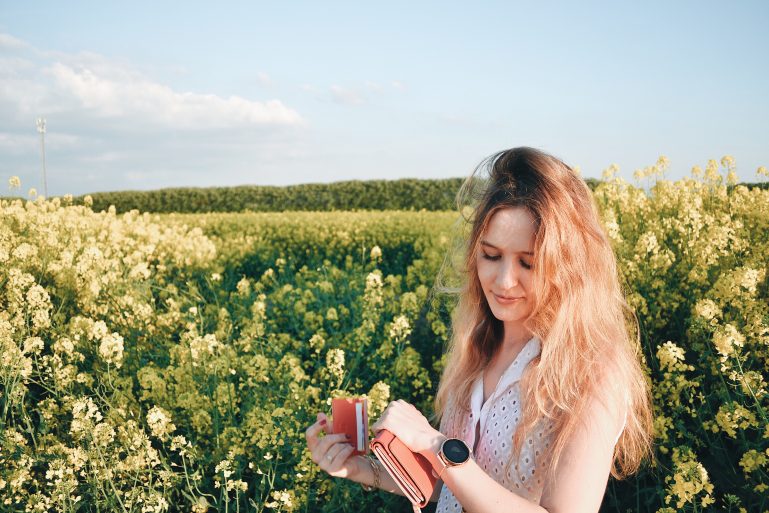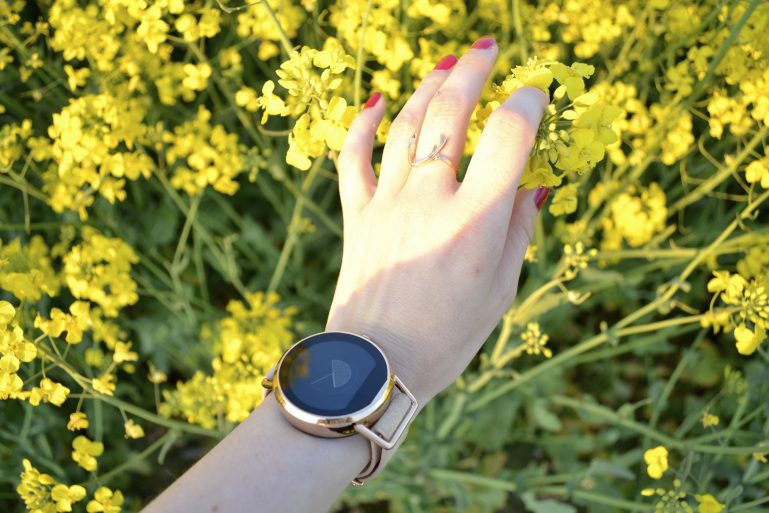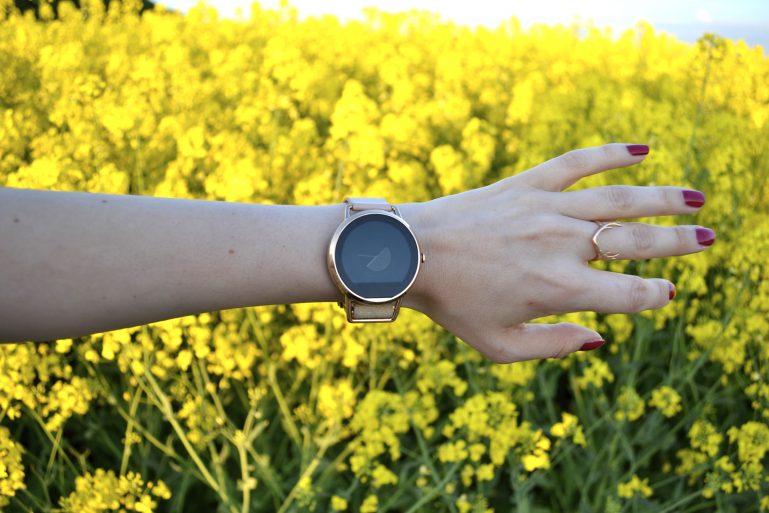 My necklace comes from the brand Ereen Smith that I had already presented to you in this look. I received this new model with pink crystals this time as well as a mi rose gold – mi silver main part. I'm in love with it ! Good news ! The Swedish brand is spreading internationally and will soon open internation versions of the website. For those who were interested, you will now be able to place orders without using Google translate, haha.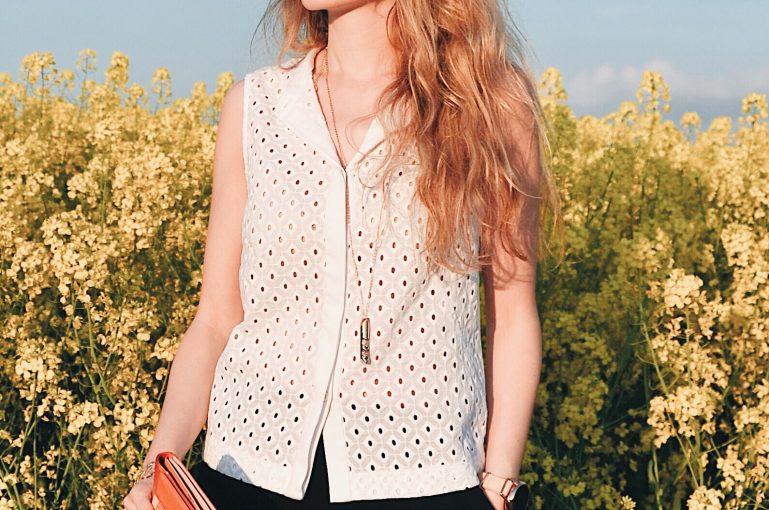 My shoes are Swedish clogs (yes, local stuff :)) that I have since last year to be totally honest. I bought them in a small shop in Malmö. I love them and mix them a lot with my summer outfits ! So I can't link the exact same ones in this post, but for those who like this style, here is a selection of Swedish clogs on ASOS and Zalando just for you! There are all kind of prices, hover over the images to make them appear.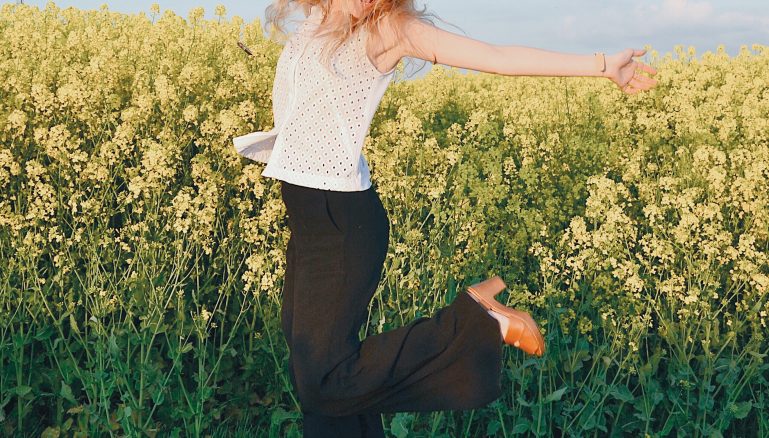 That's all for this look in the rapeseed fields ! I hope you enjoyed these photos with yellow and happy tones! And even that you have found pretty little things to shop ! Have a nice week my babes <3. By the way …I really want to thank you again for being always so present, so reactive, so kind to me and to always make me want to produce more beautiful content and posts. You make me want to surpass myself permanently, you help me grow. And for that I owe you everything. So, lots of love, and really, THANK YOU.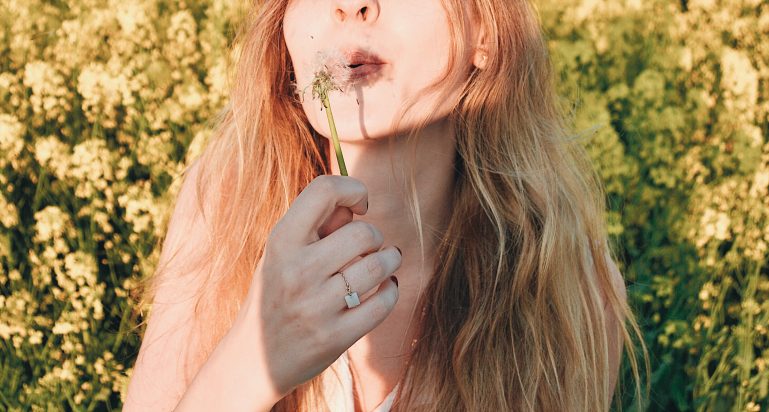 Credits : 
White top and satin trousers from Winser London
Necklace from Ereen Smith
Wallet from My Walit
Smartwatch from Shammane (get -15% with the code "plumedaureconnected")
Swedish clogs