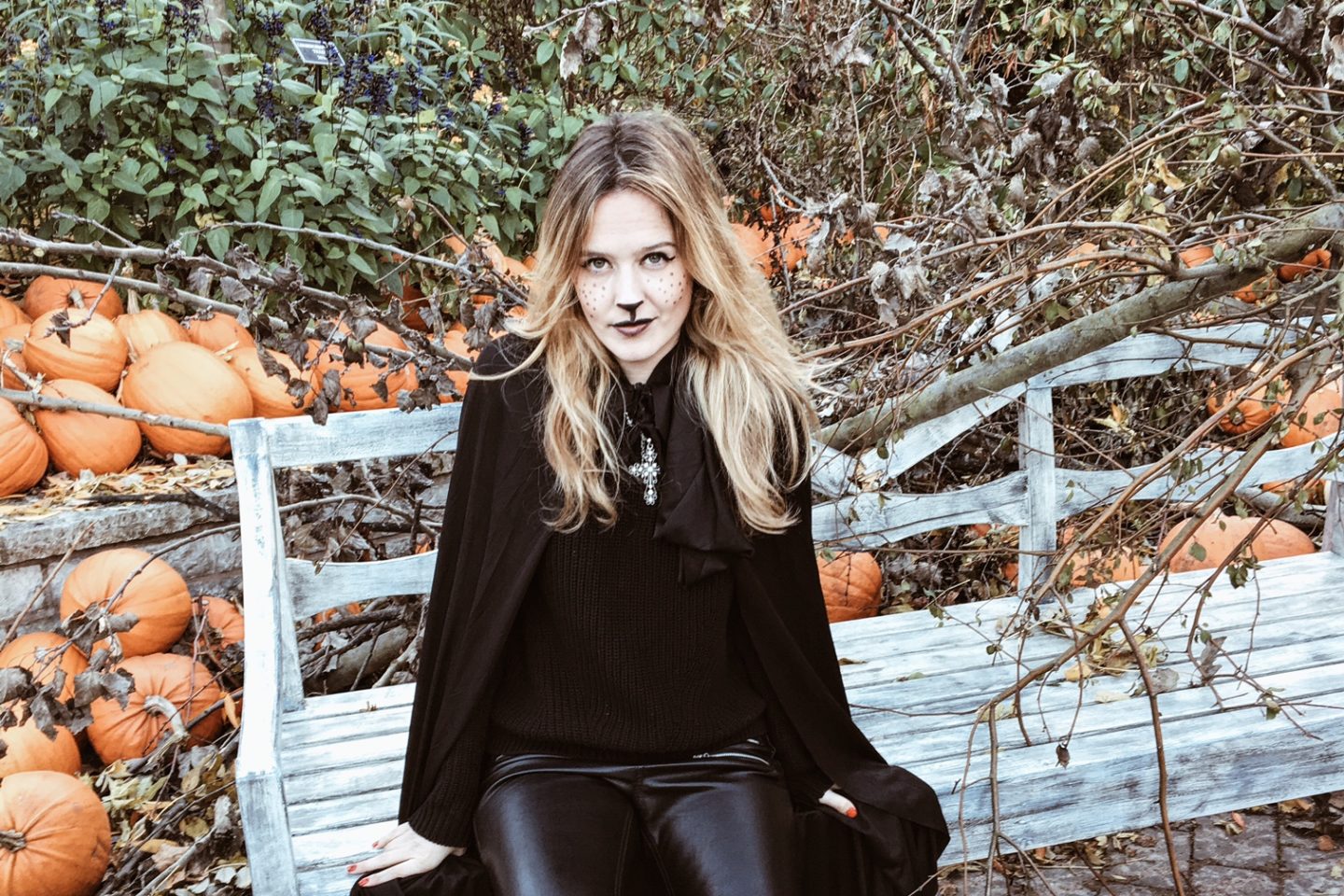 Hello lovelies ! I hope you've had a nice Halloween weekend? Did you make a special makeup or wear a costume? Well… Actually Halloween is tomorrow, on the 31st of October. So, for those of you who didn't celebrate it yet, here is a blog post full of Halloween vibes and a quick Halloween makeup tutorial. Very easy to make even if you didn't plan anything. I'm sure you have everything in your wardrobe and beauty case, just like I did! 
My ultra quick and easy Halloween makeup (10 mn)
This year, I actually didn't really plan to dress up. Because we didn't really plan a special evening, Halloween party, or anything. We simply planned a weekend in Göteborg, including a day in the biggest Swedish amusement park : Liseberg. Very famous for its Halloween decorations. But while packing my suitcase, I thought : "it would be nice to dress up…". I do it every year! Come on! So, I tried to be creative with stuff I already had, and with an easy makeup. And to be honest, I was pretty satisfied of the result! 

Black leather pants for me (any black pants work tho), back sneakers (or black shoes), black sweater, black socks, a cross necklace and a vampire cape from last year (or any Halloween accessory that you might have. Otherwise, none is also OK). In some words = a total black outfit. I was sure I could make something out of this! 
For the make up, some essentials which are perfect for the occasion : a black eyes pencil, an eye-liner, some smoky eye shadows, and some red nail laquer.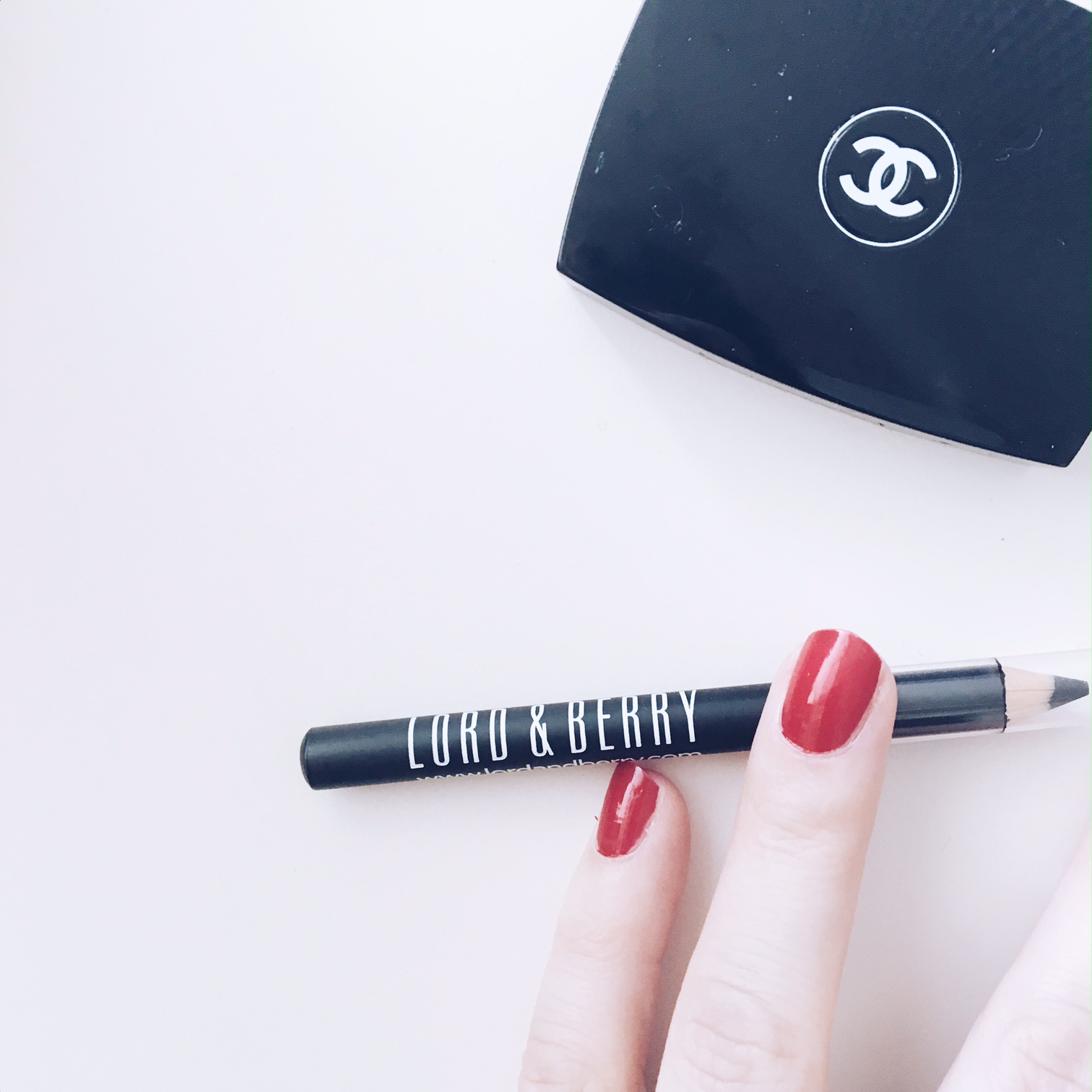 And… Here is the result :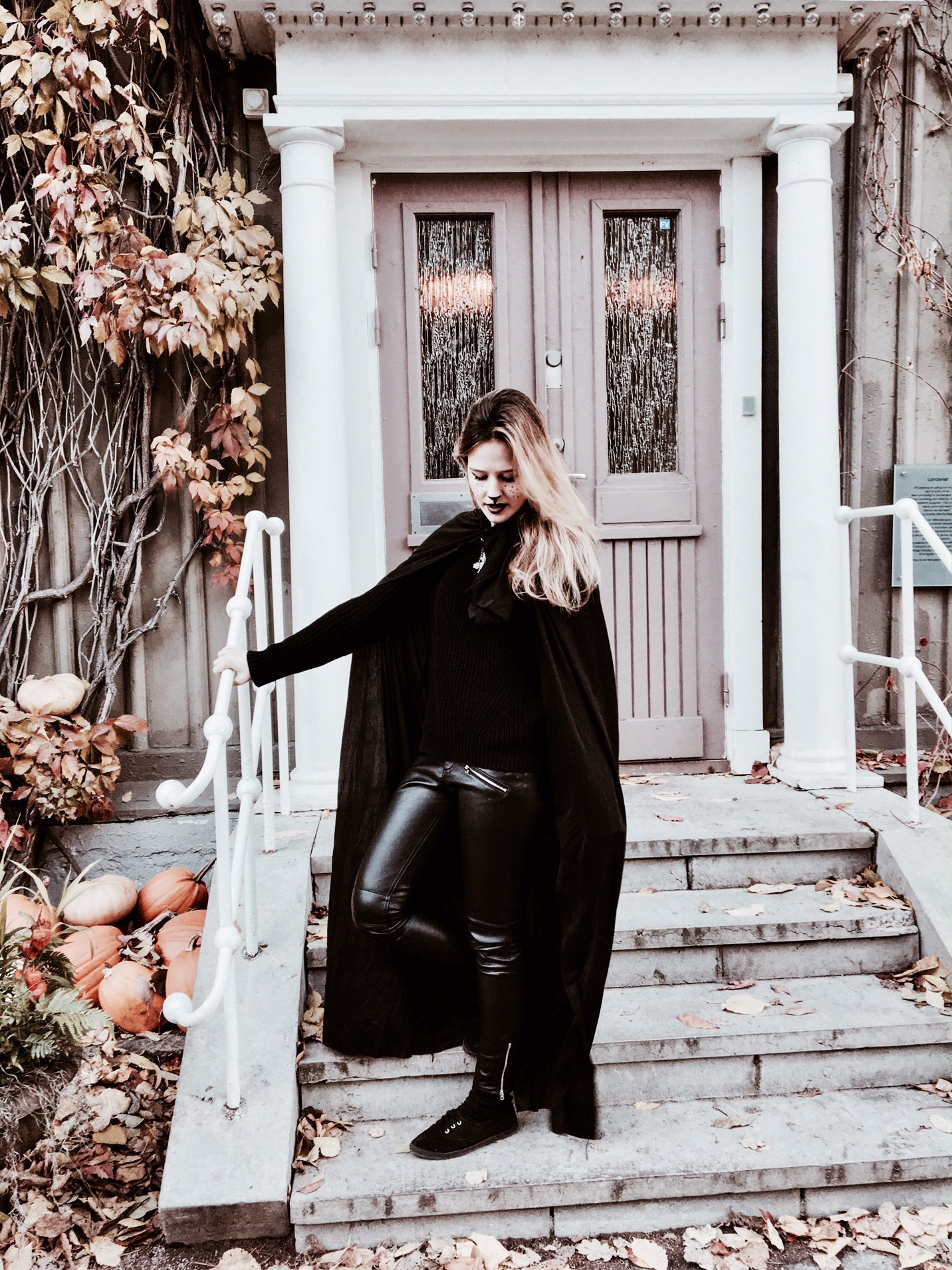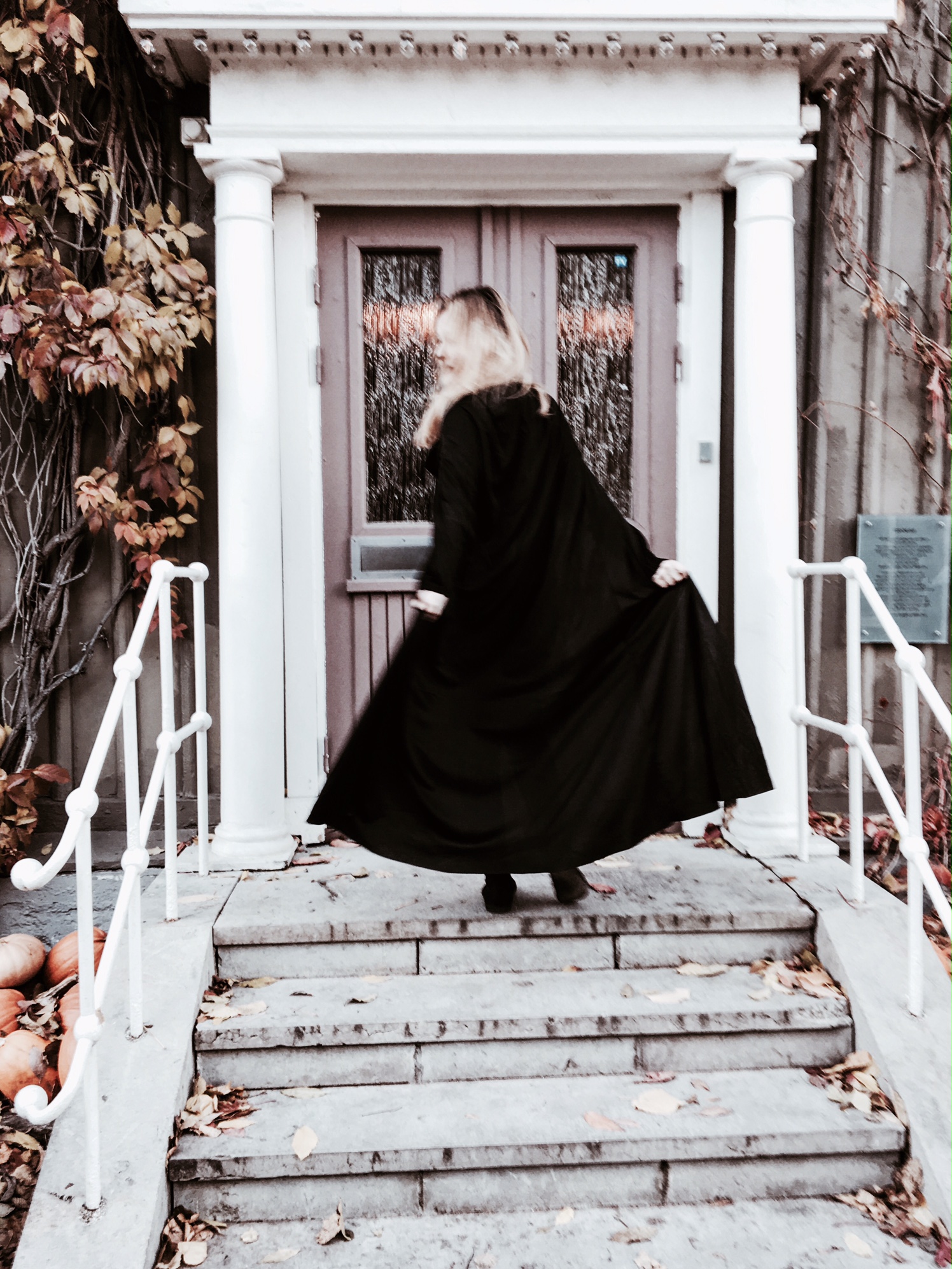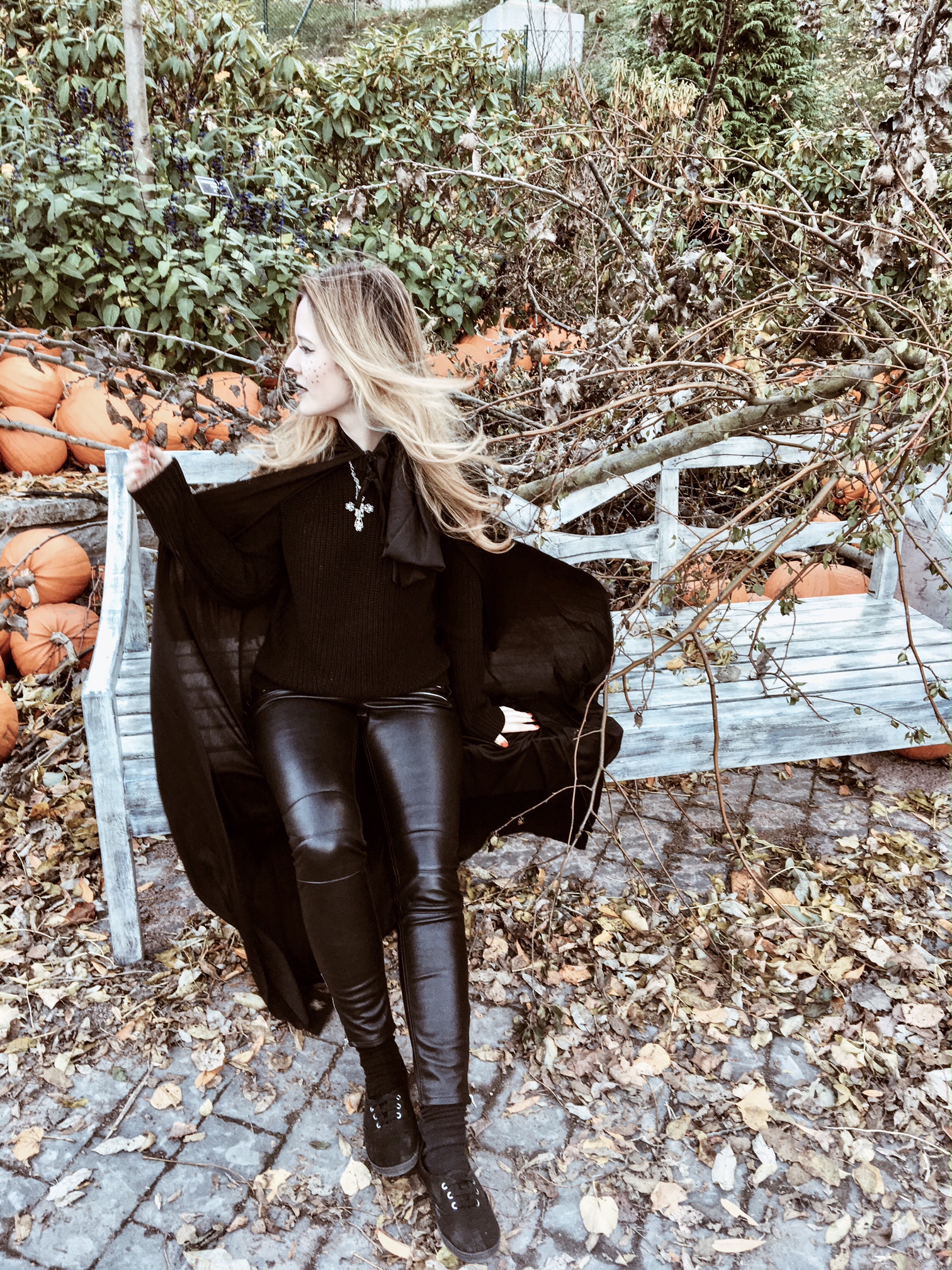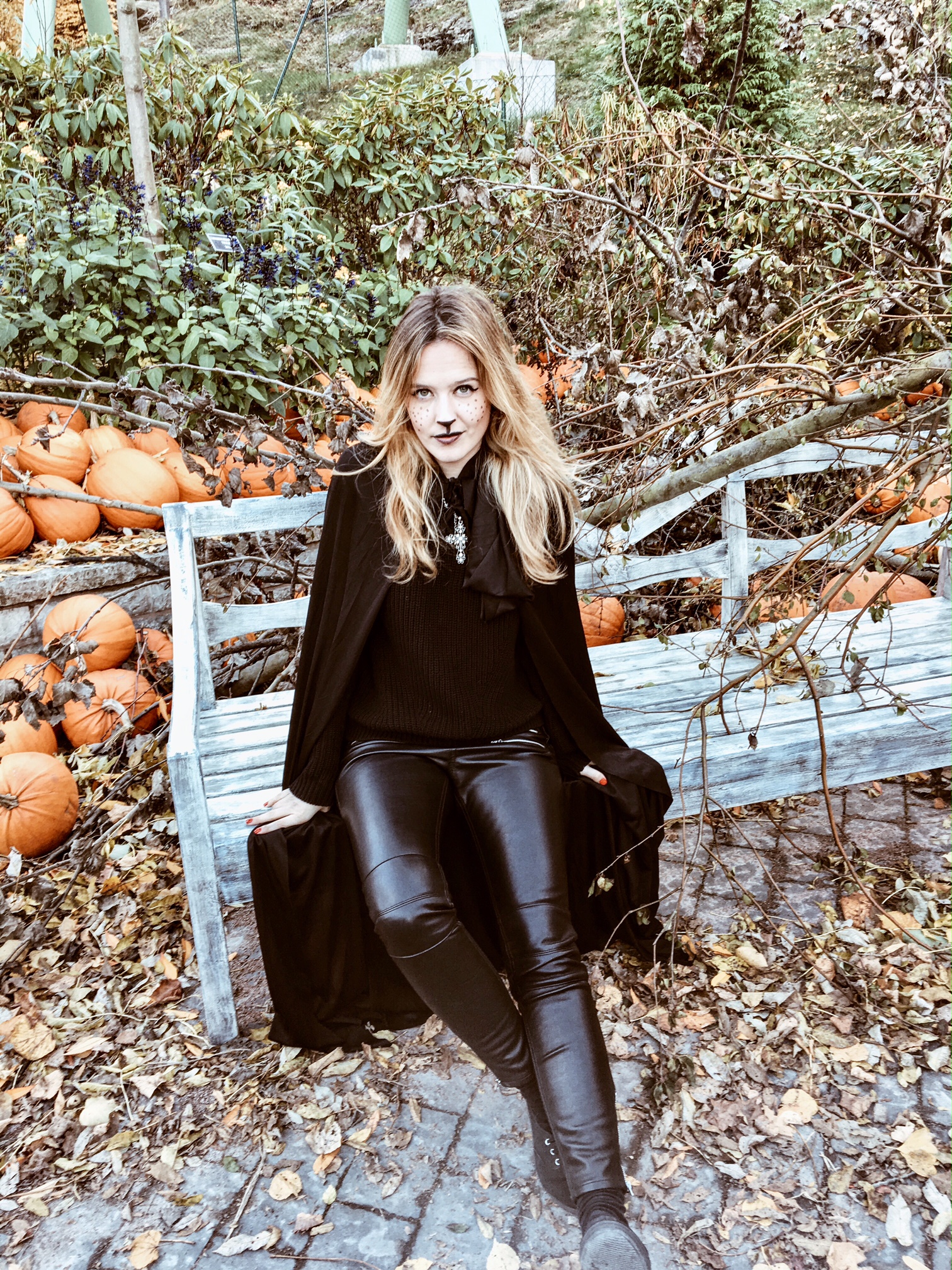 We spent an amazing day in Liseberg, especially decorated for the occasion. Halloween mood and thrills guaranteed! Pumpkins everywhere, zombies, ravens, autumn vibes and scary sounds… It was just perfect! And same with the attractions : roller coasters, haunted houses… Everything to make me become a child again (even if I'm a big child anyways, I have to confess).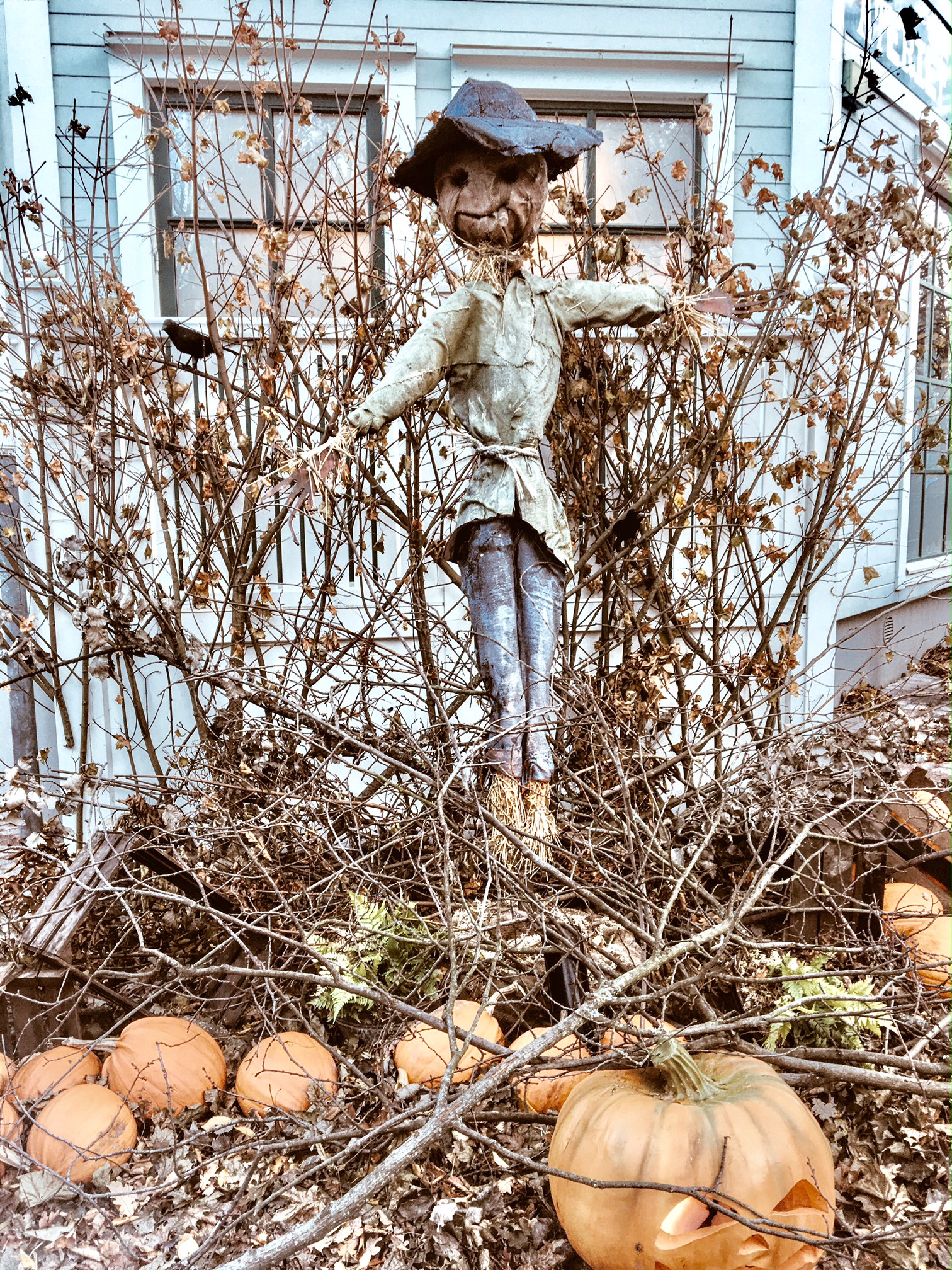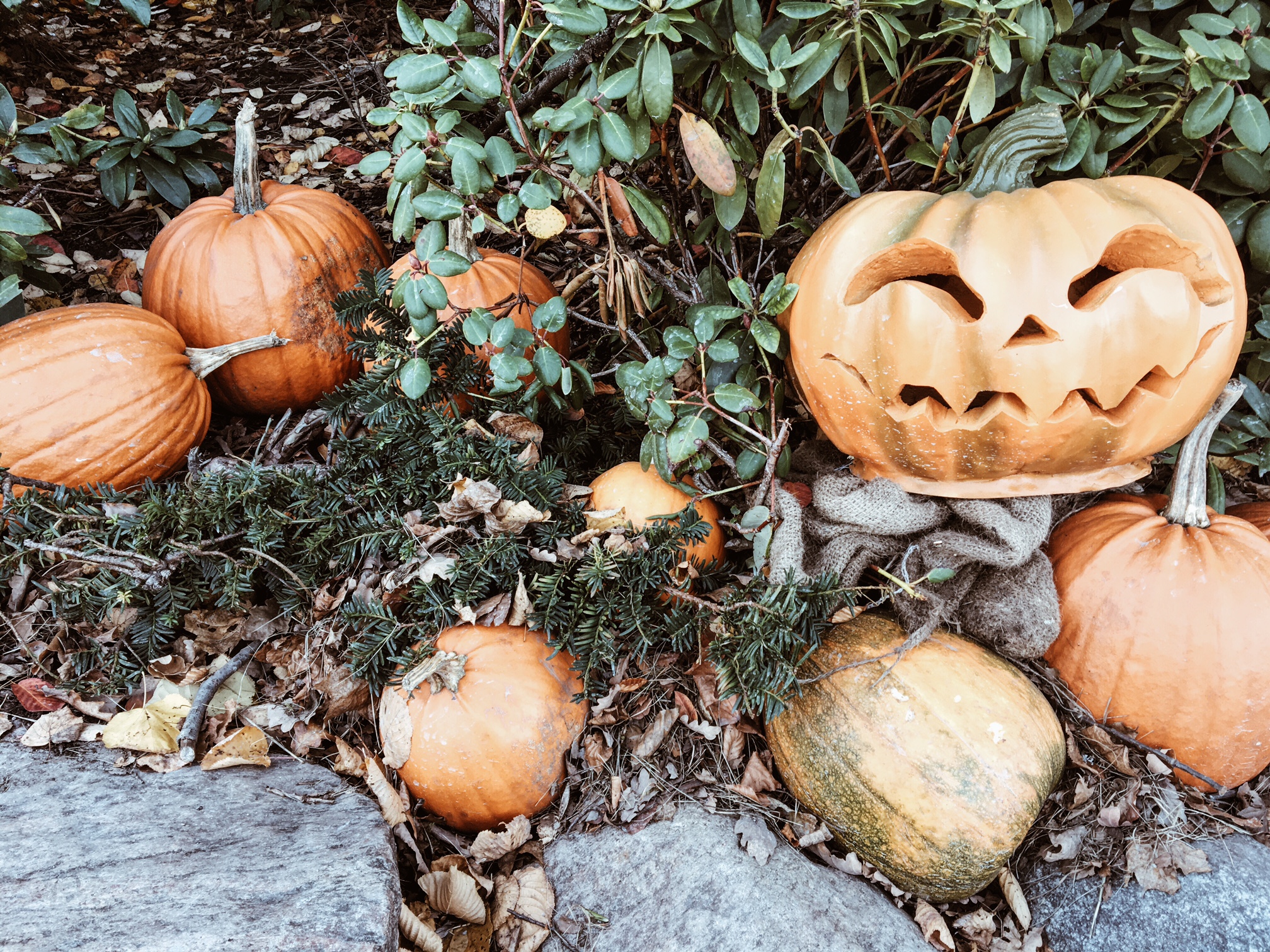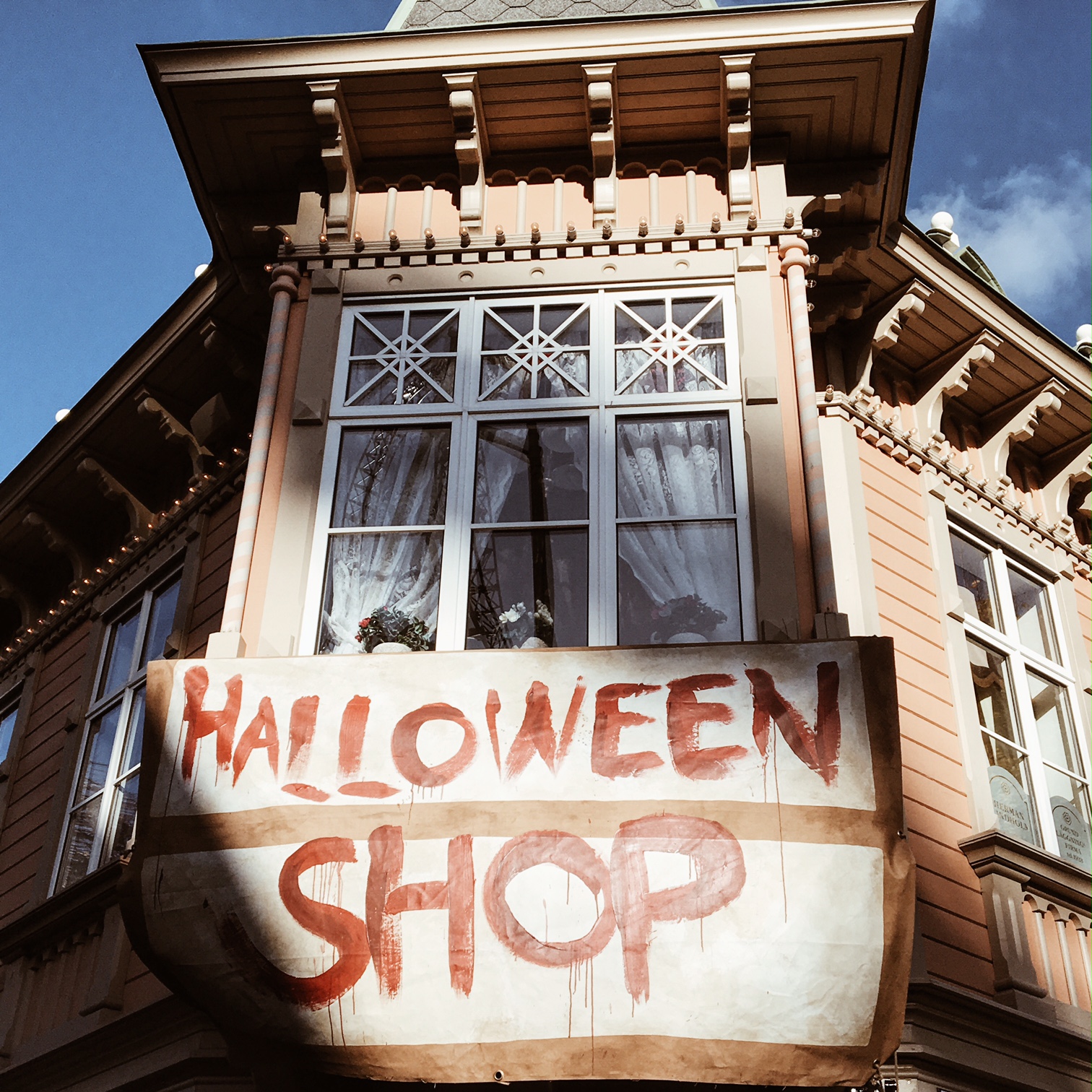 Do you like it?

Here is the picture I've used for inspiration : 
https://www.instagram.com/p/BMJLXa1ASG2/?taken-by=plumedaure
What you need  :
Light foundation 

A black pencil 

An eye-liner 

Black eye shadow 

Mascara (ideally, fake eyelashes. I persoy didn't have any)
The easy steps :
Apply your skin foundation normally

Apply your eye-liner making a very thick line, and very long outside your eyes for a "cat eye" effect

Use your black eye shadow to give a smoky effect to your eye-liner. Basically, follow the eye-liner but make it bigger and blurry.

 

Apply your mascara. Here you go, eyes are finished!

Paint a small cat nose on your own nose reproducing the inspiration picture. Basically : draw a horizontal line on your nose tip from the half of a nostril to the other. Round the edges and fill with black.

 

Paint in black your superior lip only (not the whole mouth) and then draw a line between your nose and your top lip. Thick and straight.

 

To finish, draw some dots on your cheeks like freckles. And here you go, you're a cute Halloween kitty!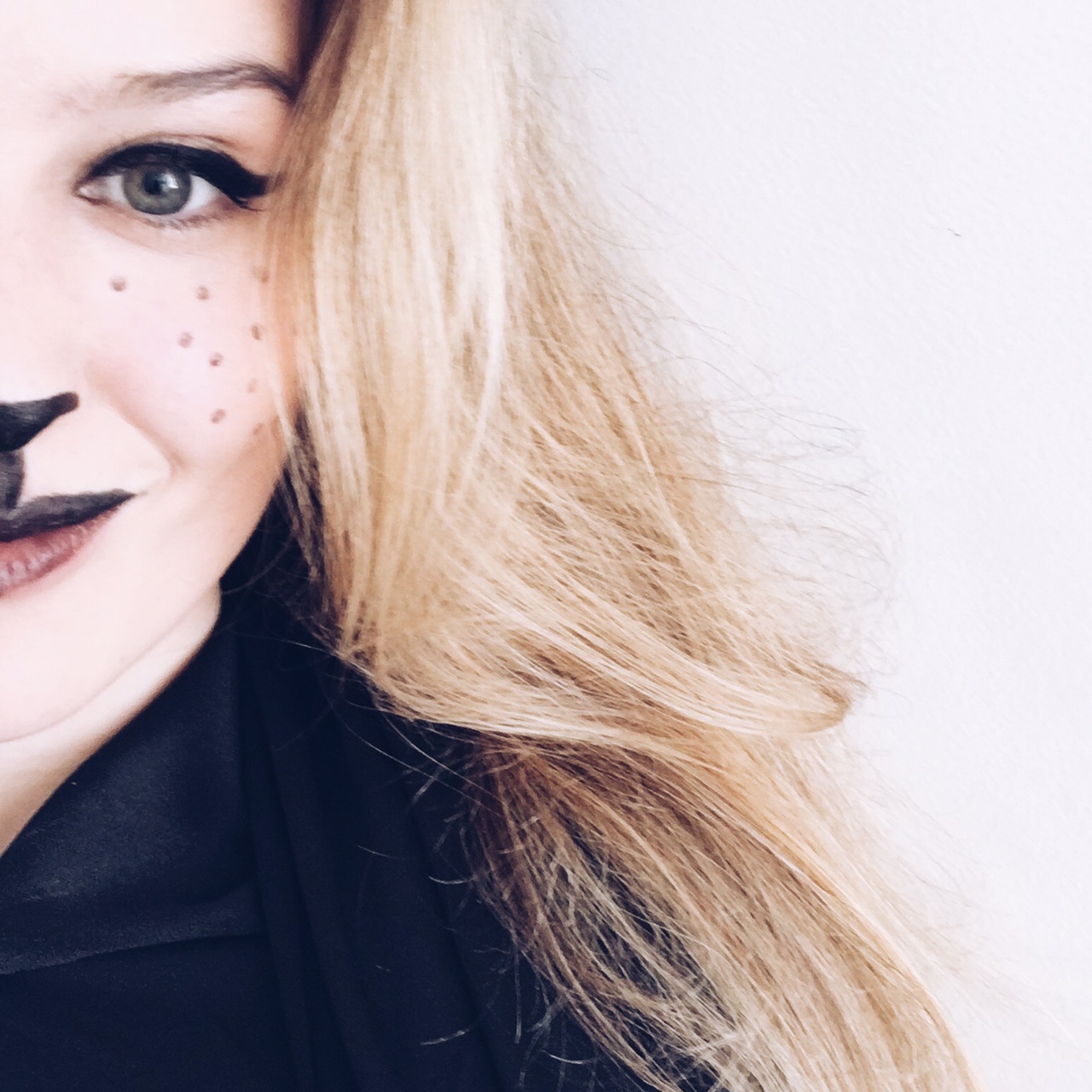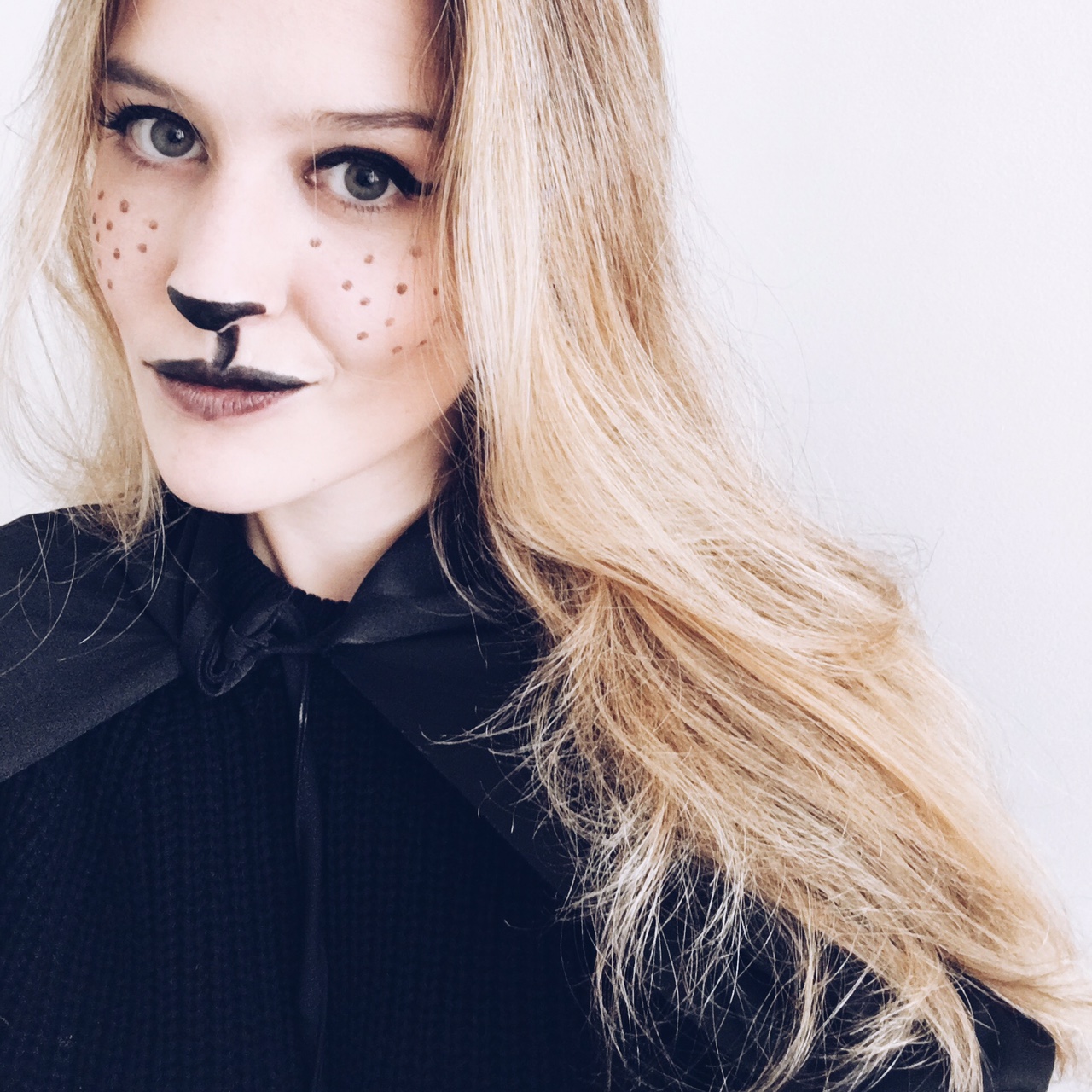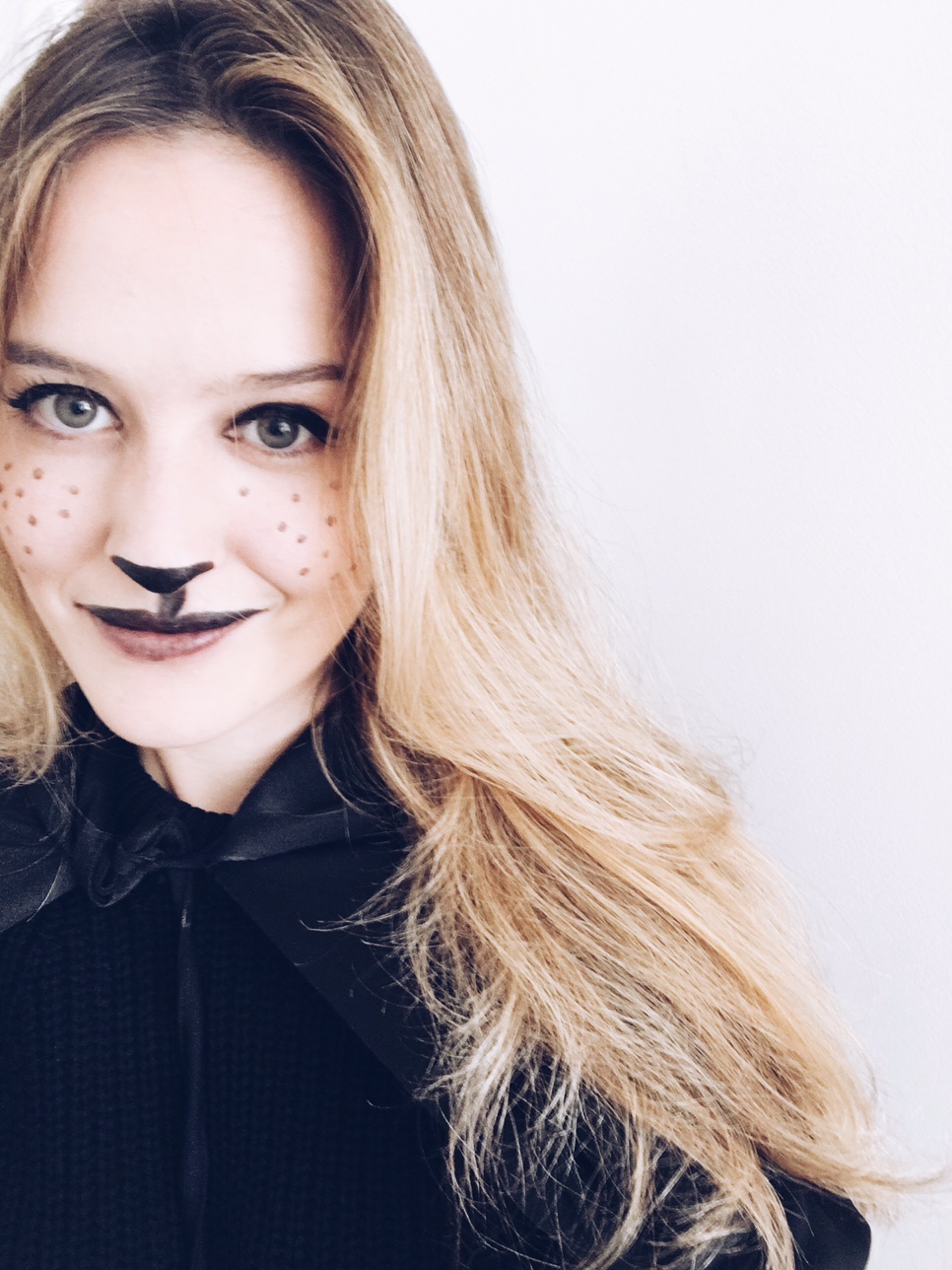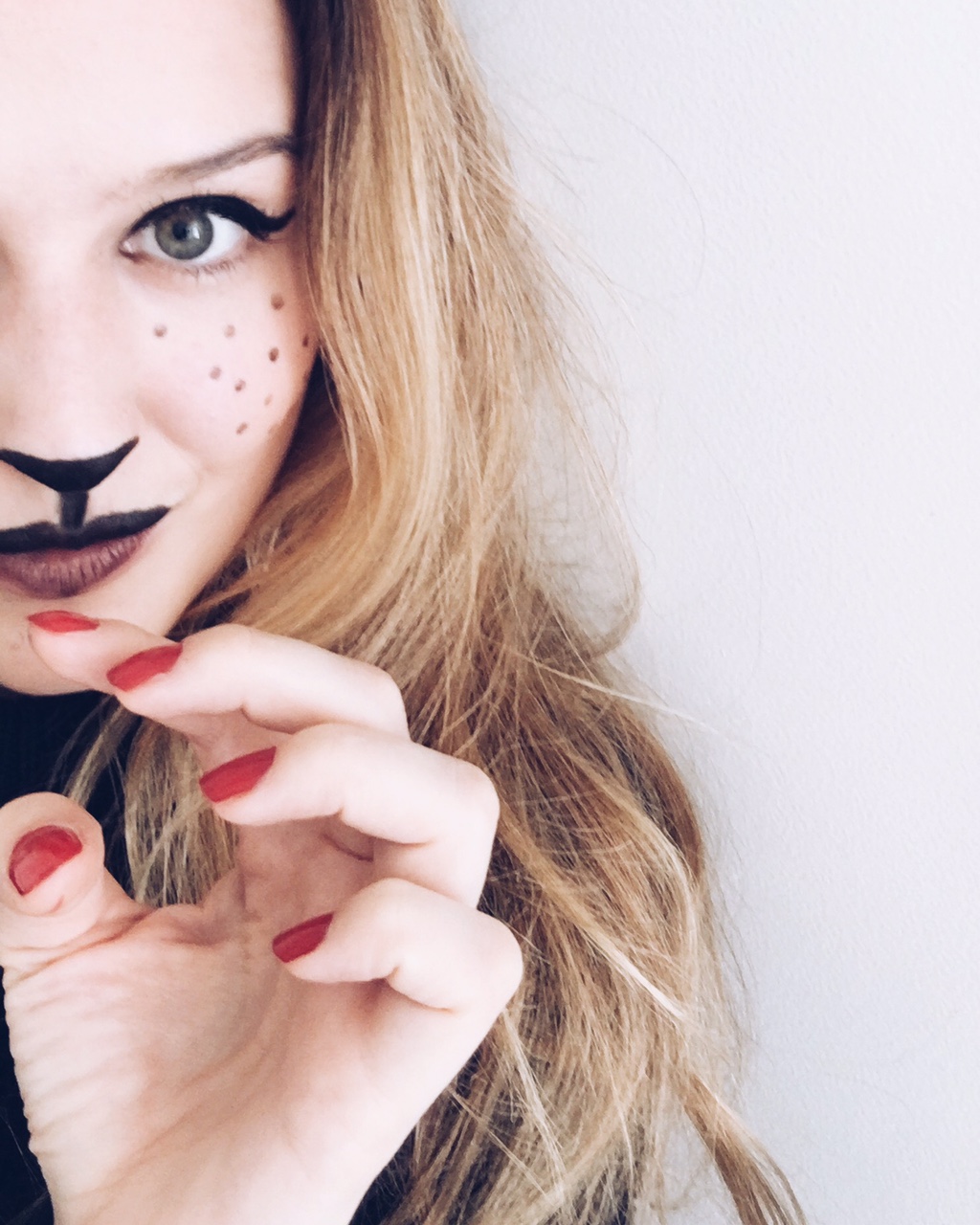 I really hope this makeup will seem as easy to you that it seamed to be for me! Personally, it took me 10 mn. And I've had a lot of good feedback on it! I'd have love to also wear some cat ears but they were sold out everywhere! Too bad! But that's the result of doing everything at the last minute! And the mix of everything was quite fun. I think I was a flying cat, a vampire cat. You can choose 😀
++ Happy Halloween my darlings  ! ++
++ What about you ? What was your Halloween makeup / costume this year? ++