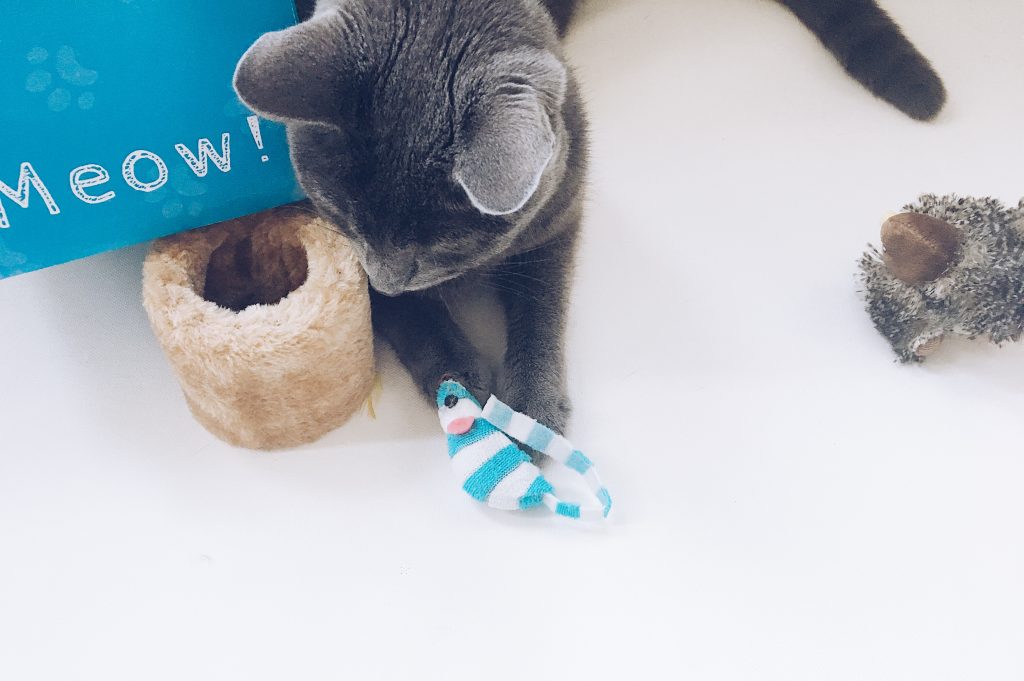 Hello my little feathers ! How's your week? Here, it's a pleasure to be back and spend time with my little mom. It had been a while ! As an expat I don't see her so much. A week rather busy for work but also the perfect occasion to spend small moments of happiness with her and my close friends. All I love. Otherwise, today, as a fan of monthly boxes, I had to introduce you this SO CUTE concept : a monthly cat box. I subscribed to a lot of cool boxes, for example Goodie Box, Styletone Box, which are makeup boxes. But I had never had a box for my favorite little creature in this world, Leia, my baby cat. Now it's done ! I received Kattbox, a box for our feline friends. Here are pictures of its content and of Leia, happiest than ever, who discovered her gifts. #cutenessoverload
The cutest concept in the world : a monthly cat box
Kattbox is a Swedish box, living in Sweden it's much easier for me. Swedish readers and cat lovers, you'll love it. So adorable and perfect till din lilla katt <3 Other ones (outside of Sweden), I'm sure just by typing "Monthy Cat Box" on Google you'll find one in your country. Everything so you can spoil your baby cat ! 😀 
This is how I received it, with the little name of my Leia written on it. So attentive from Kattbox. You'll notice miss Leia's little malicious glance, who wonders "mmm what is that?".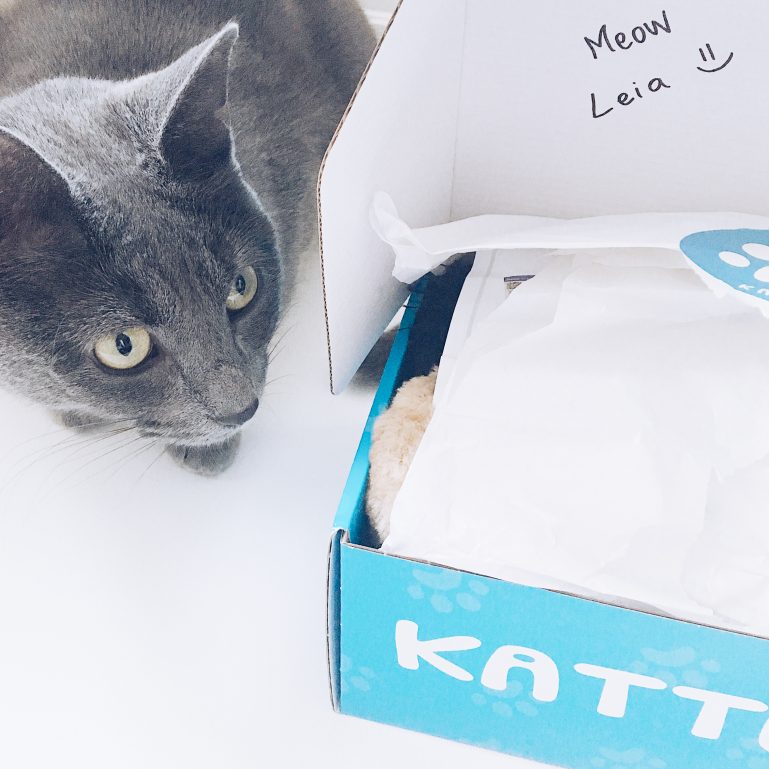 Here is the content of the january box : 
A cuddly cushion containing catnip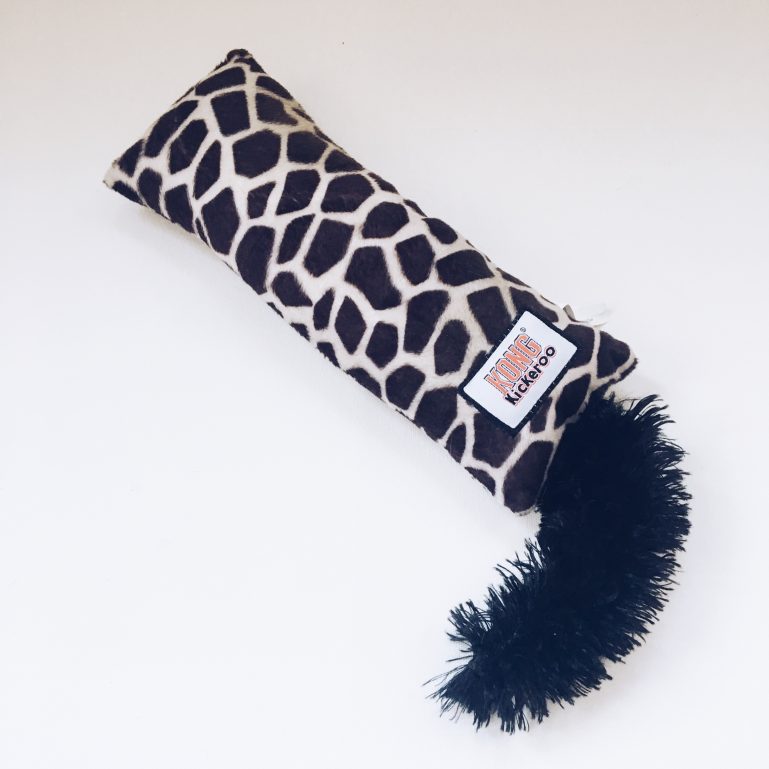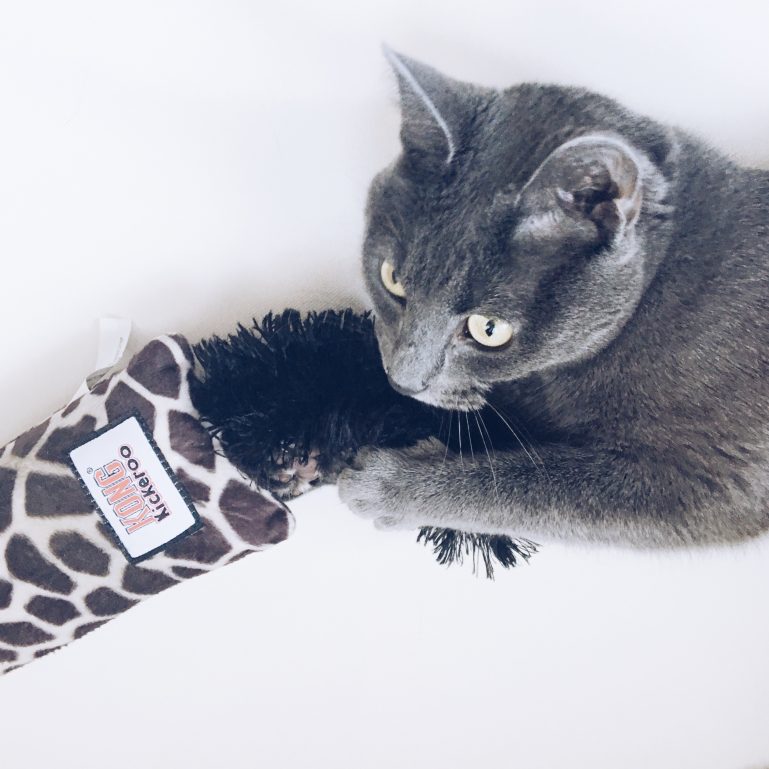 She ADORES it! She rolls on the ground and does acrobatic follies with this thing. Catnip really drives cats nuts, it's crazy! Is it the same for yours? It looks like it has the same effect as drugs, they are "high". But hey, I checked online, and it's totally safe for them. So no worries. In any case, the feather as well, very soft, pleases her enormously (especially when Mummy makes its move!). Yes, "Mummy" it's me. Yes, I am the mum of a cat. Yes, I'm gaga.
A little mouse (one more…)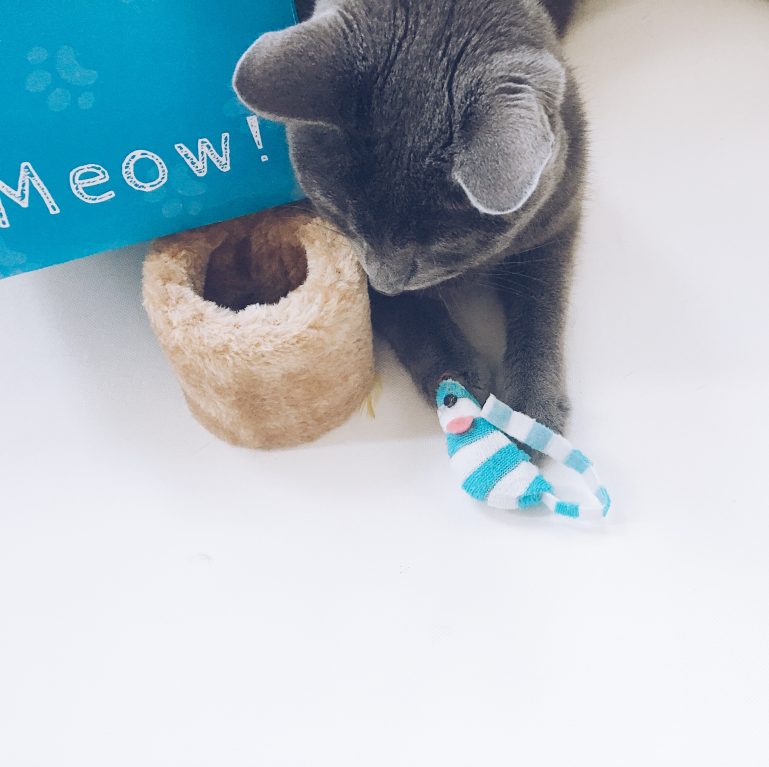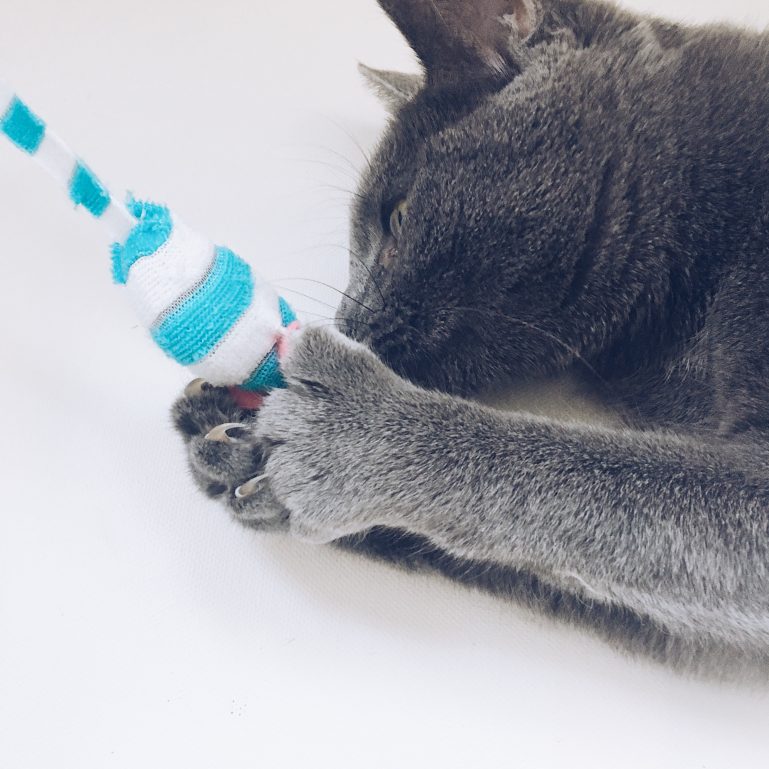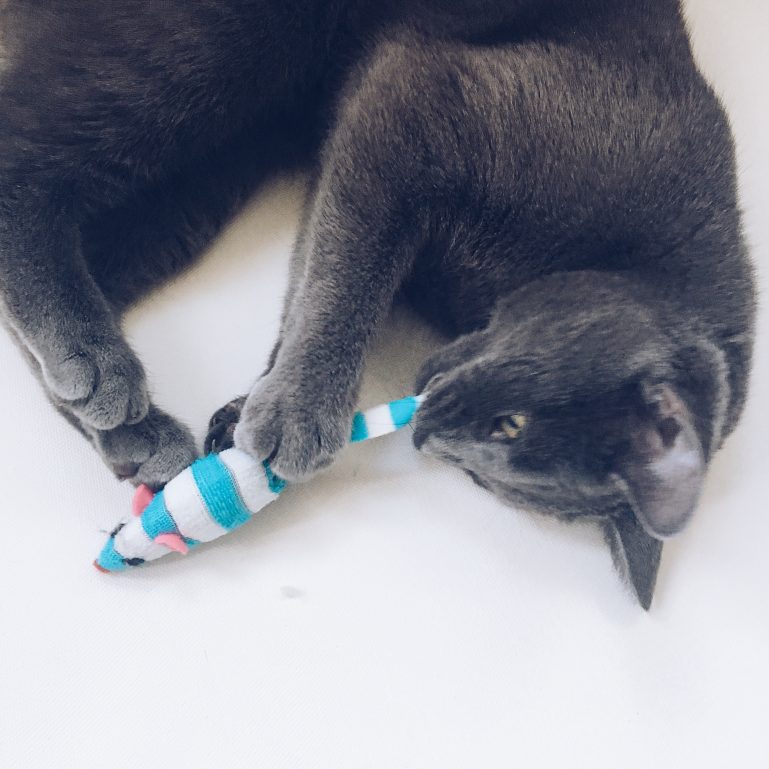 Well, as if she did'nt have enough. Sighs … Thanks Kattbox 🙂 Haha! No, no joke, I do not count them under the furniture, but she is happy every time there is a new one to chew, destroy, in short = love. Yes, a cat that loves destroys. That is their logic. Don't try to understand.
A little bird (that does piou-piou)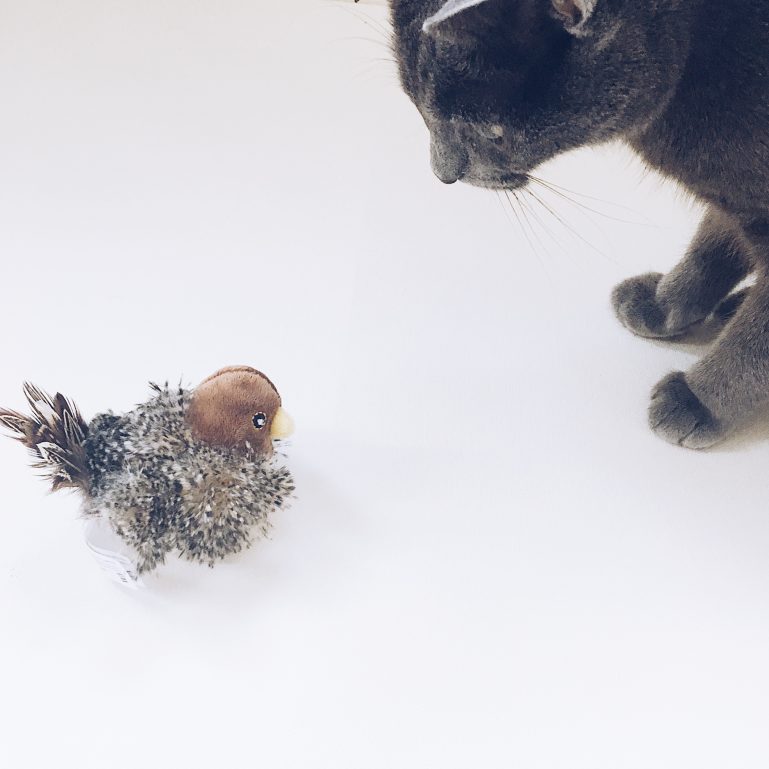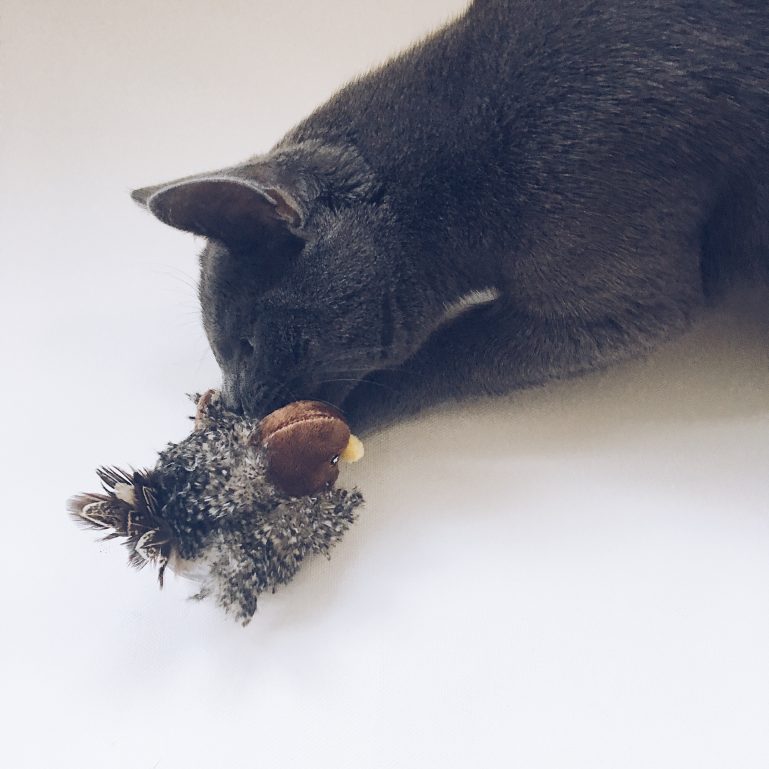 Two things I wanna say.  
1) Super toy, she loves it, thank you Kattbox. The bird is well imitated and she plays with it like crazy in inventing hunting scenarios, and so on. #socute
2) Must work pairwise with a closet. YES, mandatory. Why? To put the piou-piou in during the night. Otherwise, be prepared for small sound surprises during your sleep.
Feathers, in addition to being my trademark is also a safe bet with cats. It always amuses them. Demo in pictures: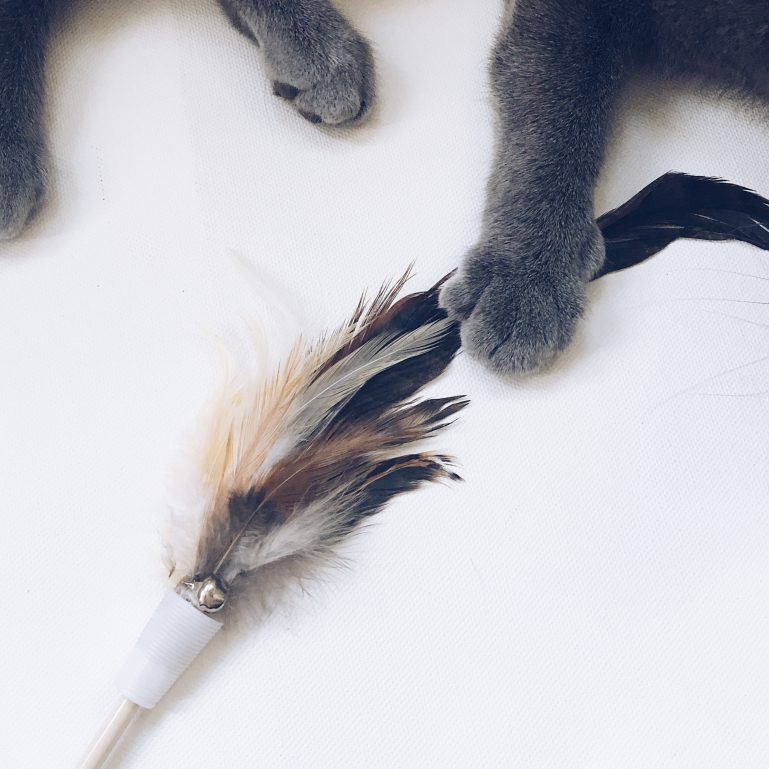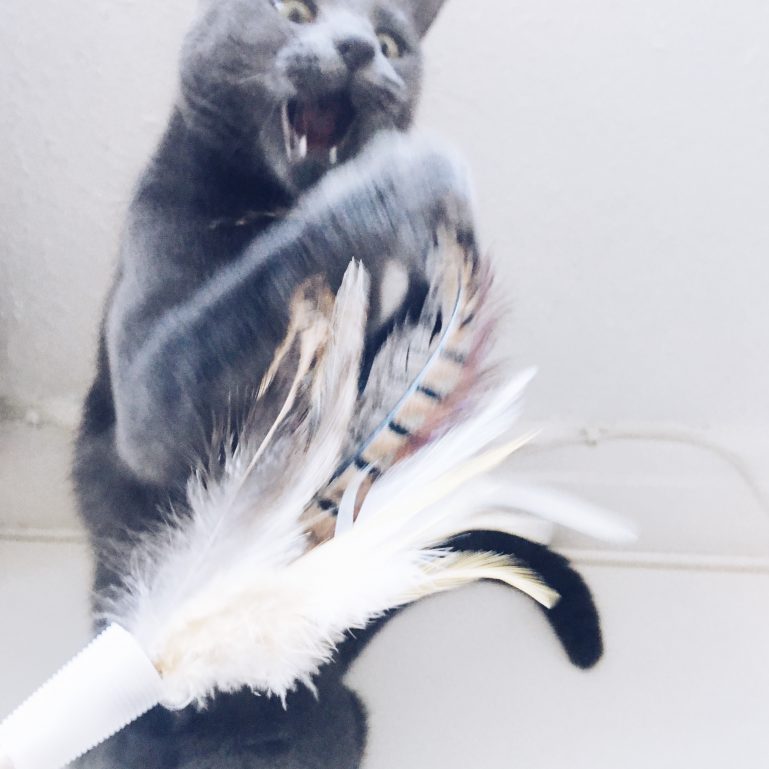 Pure wildness… 😀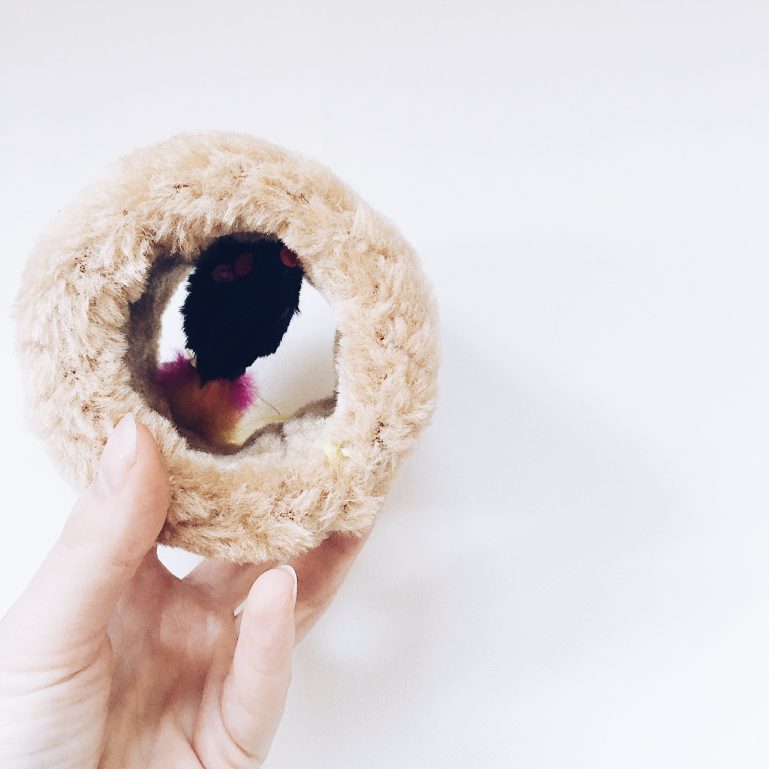 Well, that one, she didn't like so much for some reason… Maybe if I get it out later it will be better. Otherwise, I will give it to my mother for her cats. With the large amount of cats she has I'm almost sure that one at least will be happy!
And to finish … food. Perfect for this little gluttonous :).
Here is enough to please miss belly on legs. Small snacks for cat. Knowing her, I know she'll love it!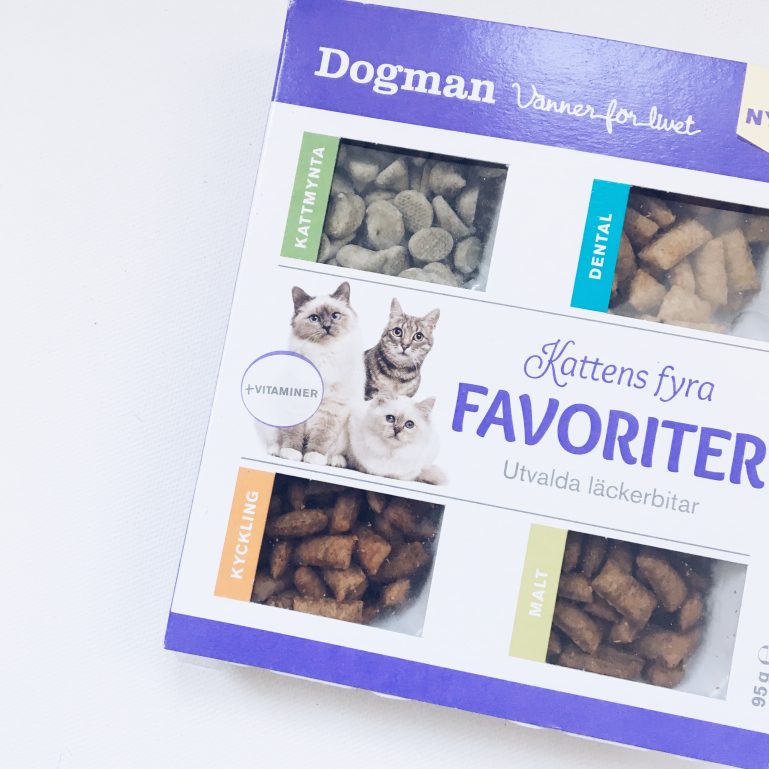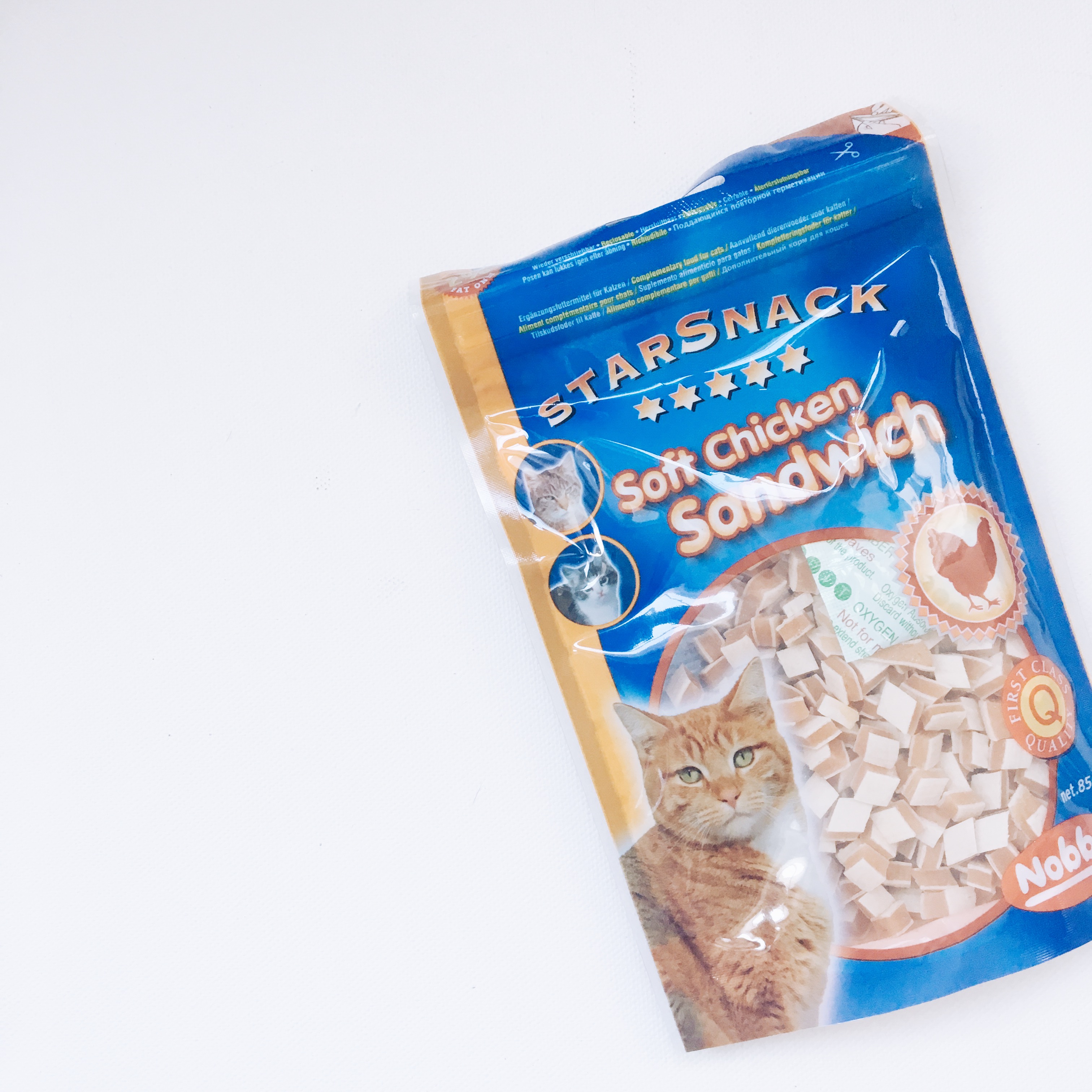 YEAH. It's finish. Hahaha, I'm joking! It's too cute as a concept don't you think ? Leia has almost loved it all and you can really see that Kattbox has experience in regards of cats. Everything is super well thought out! Can't wait to see more ! And I think the same goes for Leia :).
I give you a lot of meow kisses, and to finish on, I add a little picture of her cute paw. Because there is nothing like paws to relax after a long day.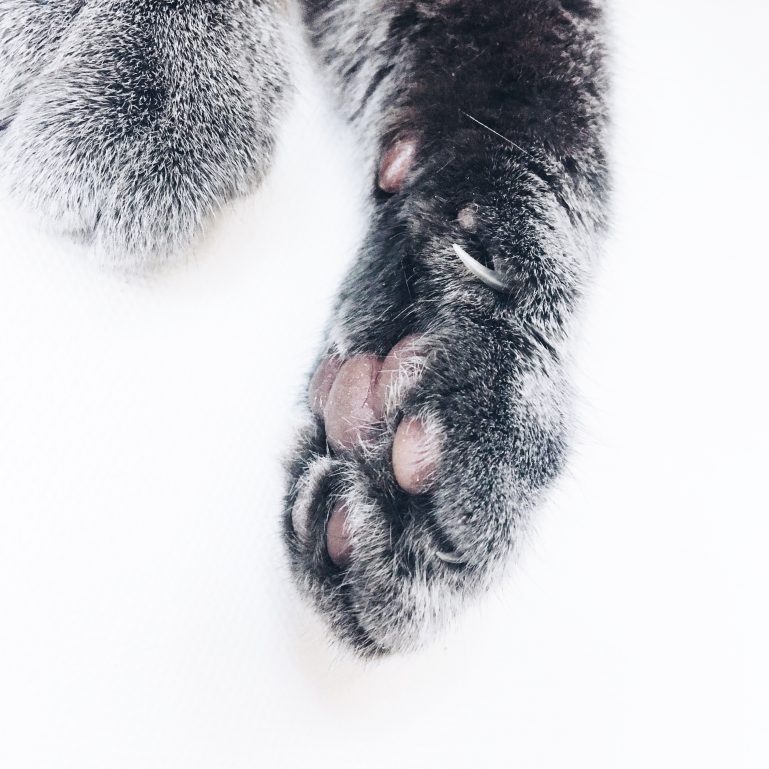 I melt…
Credits : 
Kattbox, website www.kattbox.se