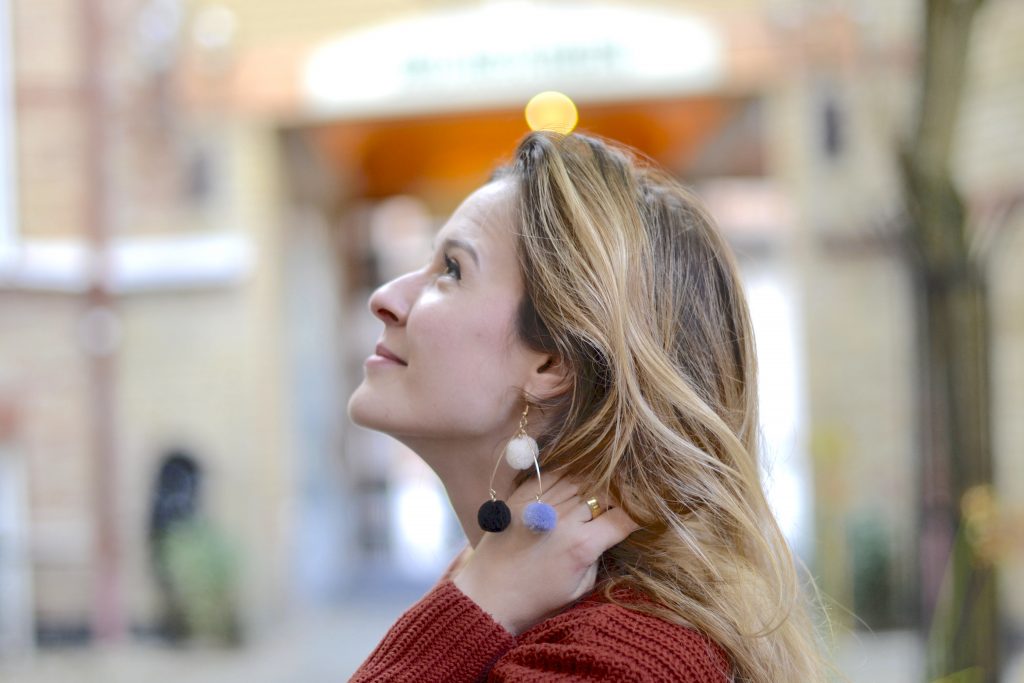 Hey sweet babes ! Did you have a good weekend ? New week, new look! And I do not get tired of autumn looks … I have so many outfits ideas in my head and I just look forward to presenting them to you throughout the season! Today, after a look to welcome the autumn in dark green and burgundy, the sweater dress one, and the one in yellow mustard, here are some more orange tones and with Swedish clogs + pompoms. Some items from last year mixed with new discoveries for a look full of #autumnvibes.
Orange tones, Swedish clogs and pompons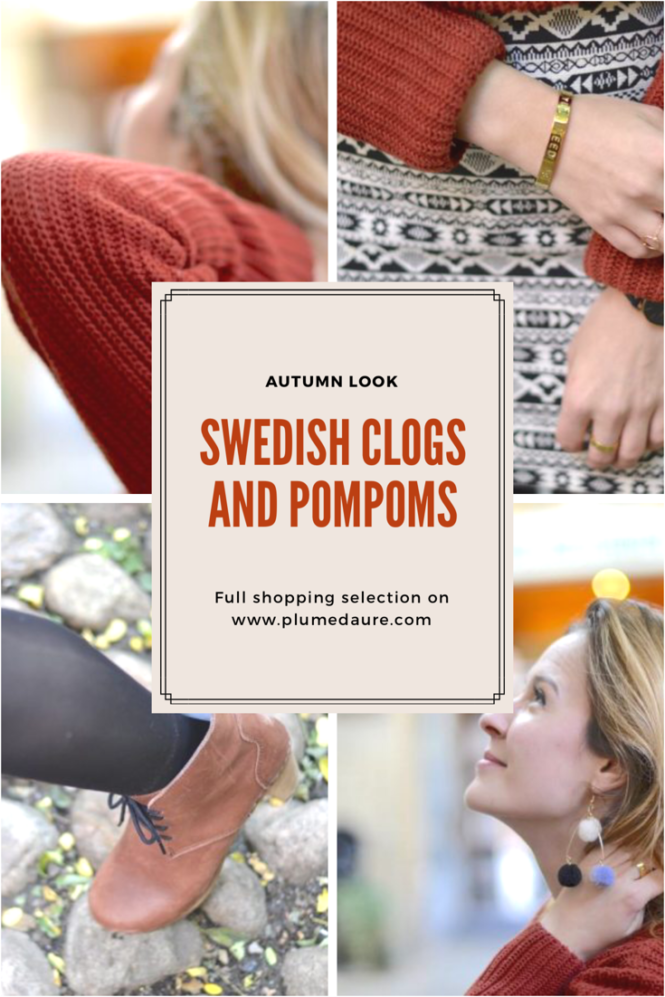 This autumn, I'm in the mood for skirts, dresses, shorts = anything that let the legs appear ! I find it so pretty for the season, with some thick tights. It is feminine, elegant, comfortable… Perfect ! What about you? Do you wear many skirts and dresses ?
For this look I took out this pretty skirt from last year's dressing from H&M (which is the same model that I wore in my last look but in black & white … I loved this skirt so much that I bought two!). To go with it, a jacket and a sweater of another color that I love this autumn, which is dark orange, almost like "rust" or "brick" colors, which also both come from H&M.
I also wear my new pompons earrings from Happiness Boutique. I find them absolutely too cute! They bring a very original touch to an outfit! Don't you think?
Another crush in this look: the boots! This is a pair that I like very much because they are actually Swedish clogs! Normally, we are more used to see the Swedish clogs in the form of "clogs" (as their name actually indicates!). But this brand, Maguba Shoes, offers other models for winter with boots that follow all the criteria of Swedish clogs (so all in wood & leather with nails to fix both together). I love them a lot ! They are super robust, good quality, and especially very comfortable despite their high heels!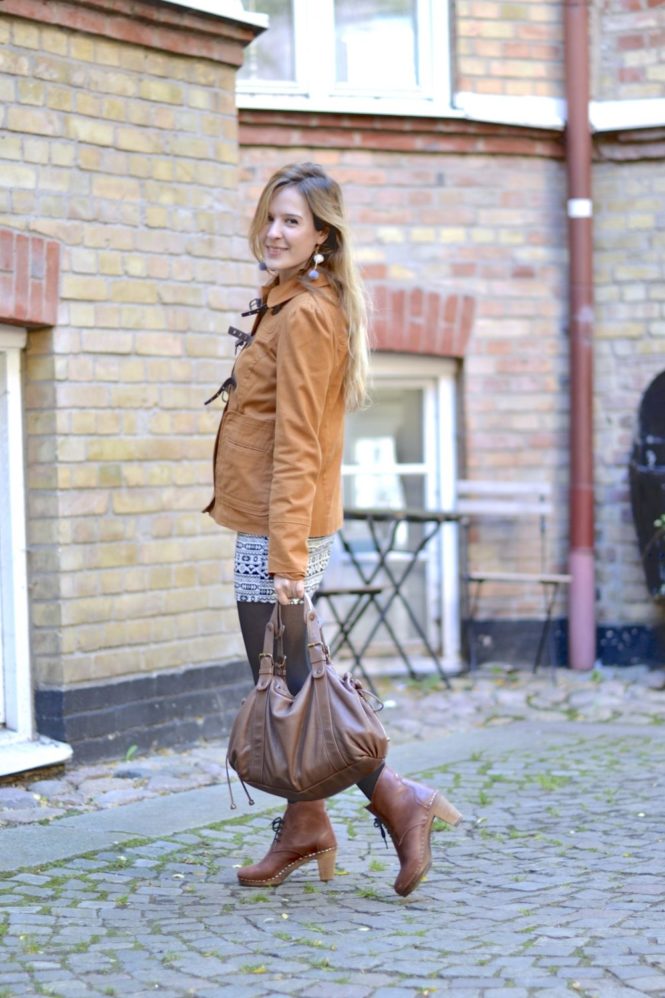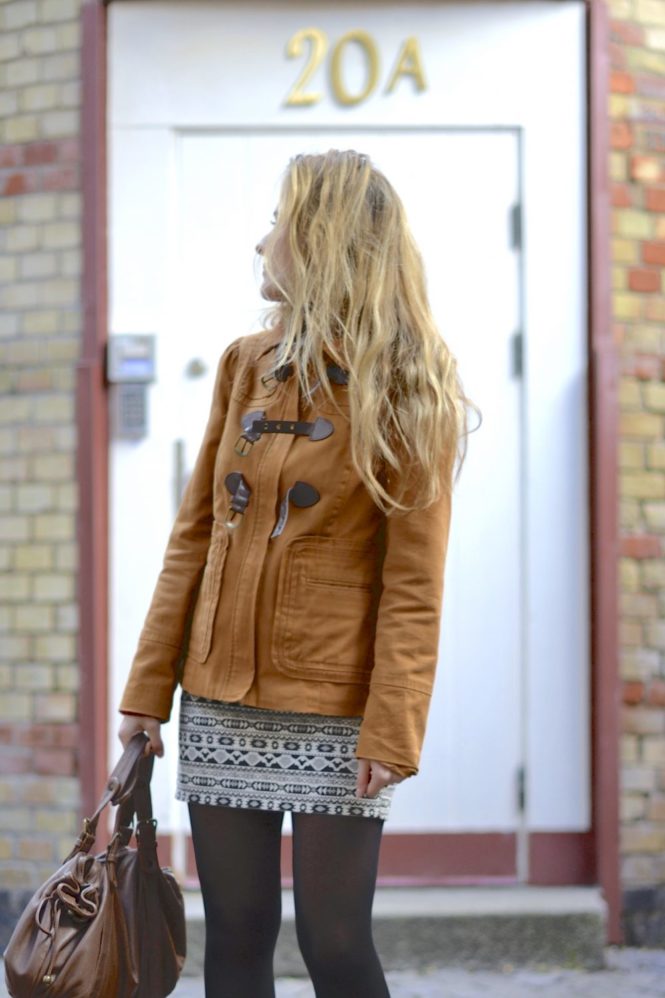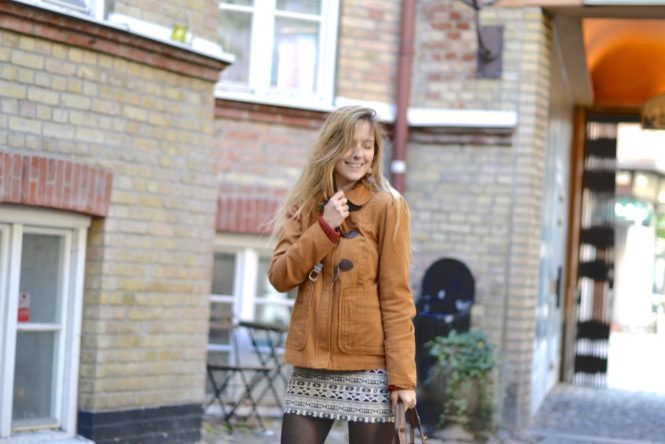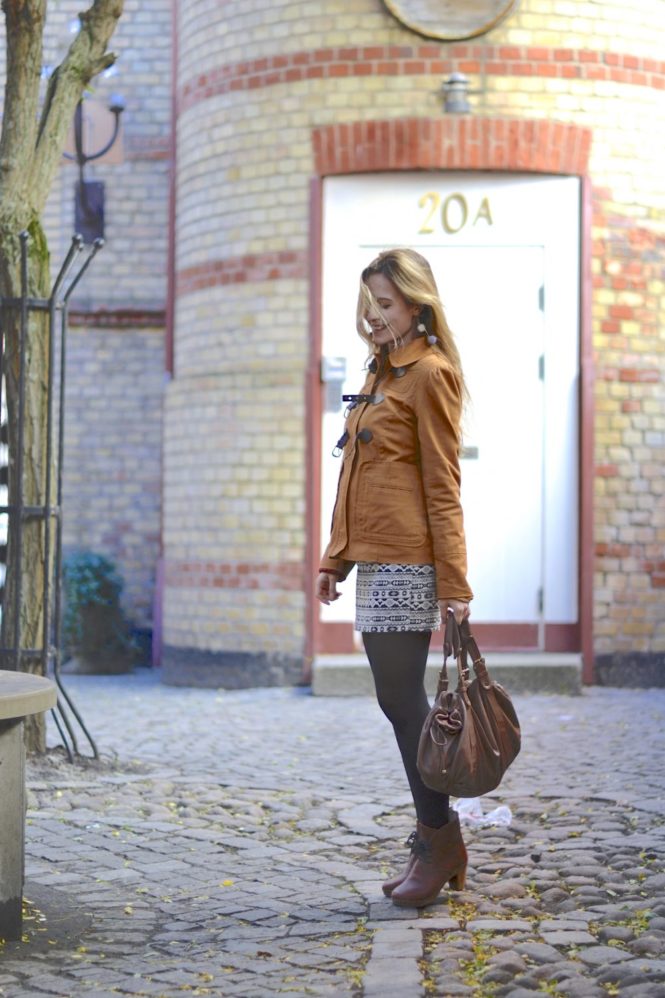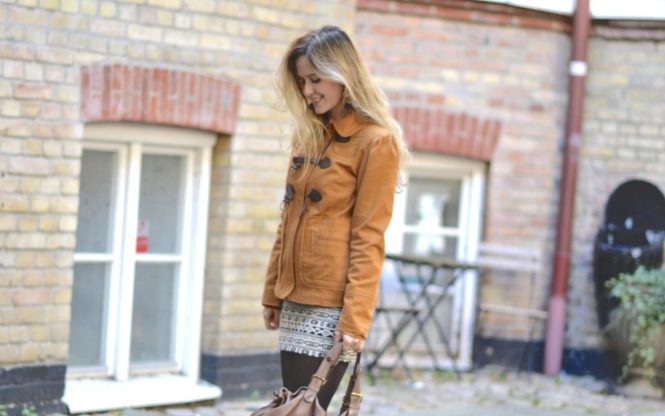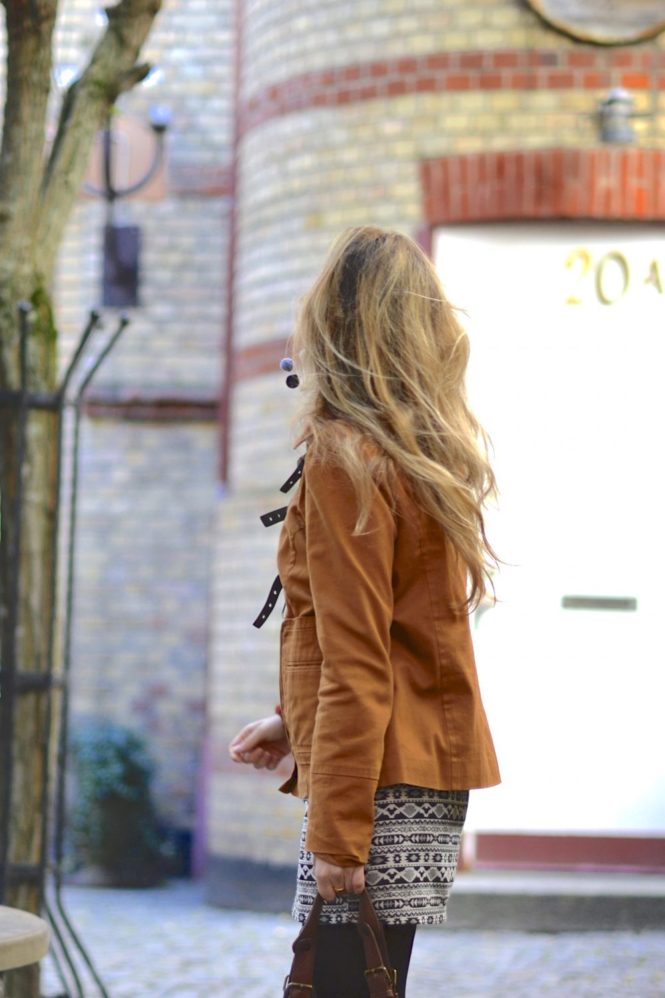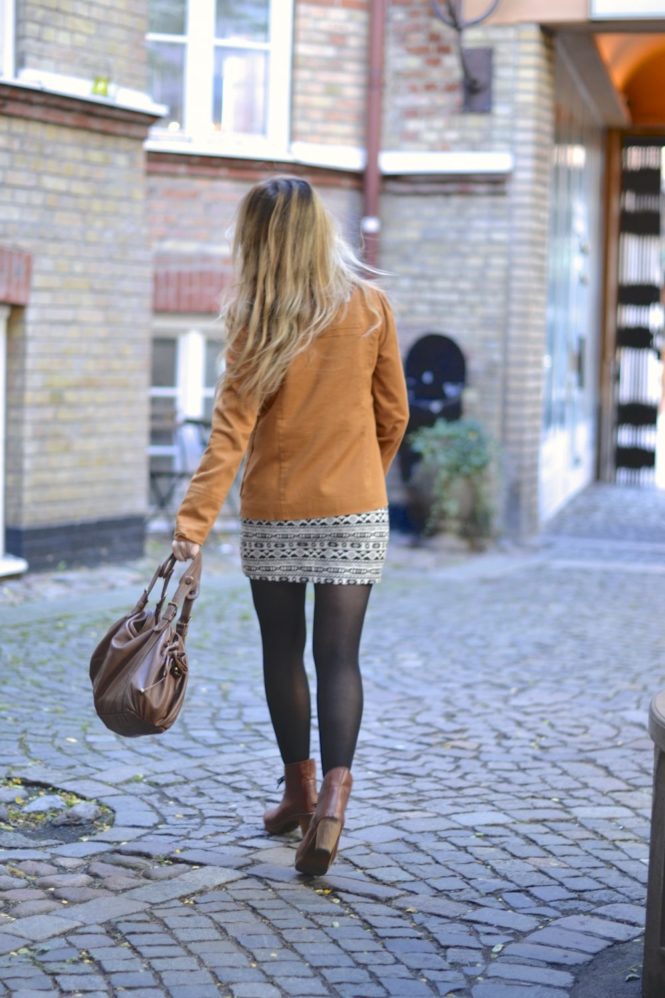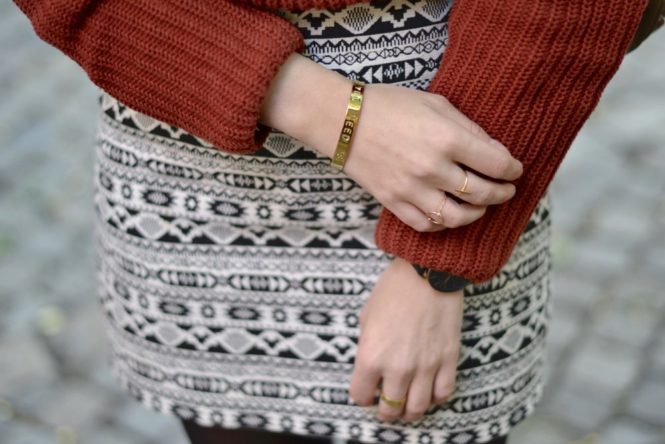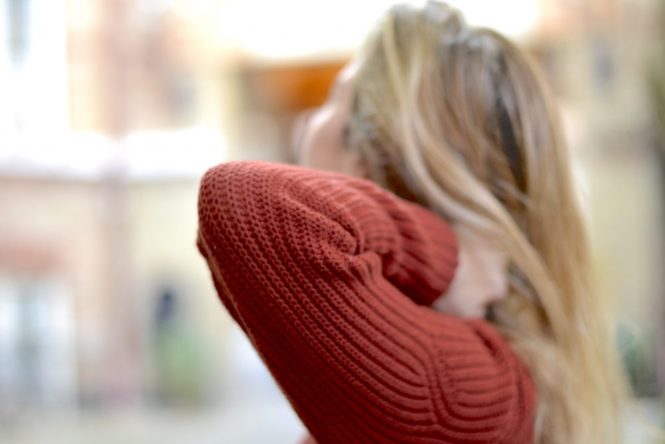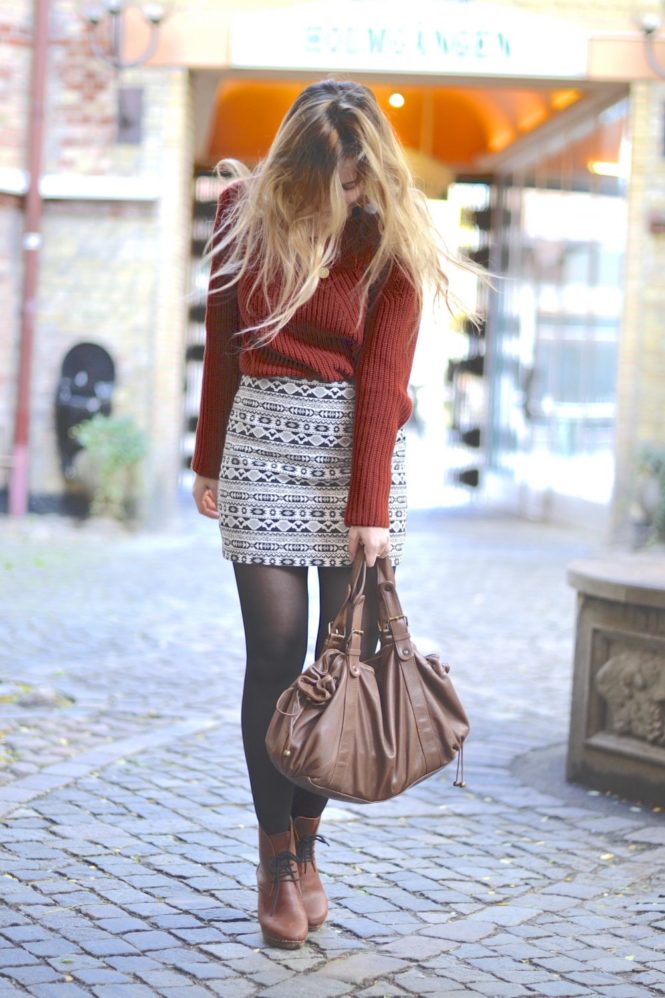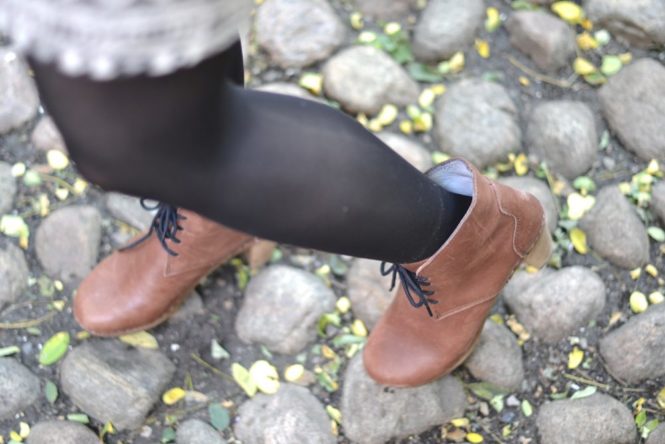 +++ Did you know that Swedish clogs with their birch wood soles have orthopedic properties? And above all, they last a long time! Indestructible! +++

If you liked this outfit, here is a nice selection for you with similar items ! For the exact pieces, find my earrings here and my boots here.  The bracelet "Love is all you need" here. And the beautiful timeless bag from Gérard Darel here.
Lot of kisses babes ! And have a nice week <3
* And you, do you like pompons in outfits ? Aren't they so original ? *
* Do you wear Swedish clogs ? *
---
Credits : 
This post contains affiliate links from ShopStyle