Hello babes ! Let's spread some good vibes with this second #instantplume post, and the last of the year (2nd and last … that was quick ! Haha, but we'll continue in January!). Like last time, the goal is to talk about the good things of December, and to share a few #instantplume post that I found particularly cute on Instagram !
Instant Plume of December (#instantplume n.2)
Like every month, let's talk about the good things in December! For those who have just arrived or who have missed my first Instant Plume post, all you need to know is that this hashtag #instantplume is born from a desire to share small little pleasures and simple things of everyday. I am convinced that even in a bad day, there are always some little positive things: a compliment, a kiss, a little attention, drinking a good tea, tasting a new flavor, warming up under a good hot shower … You got it. Small things that, added together, are in my opinion happiness. Every day, we should notice them, and try to remember three of them at night before sleeping. A real wellness therapy ! To learn more about creating this hashtag, I invite you to read this article.
Anyway, #instantplume started like this. Then, some of you started to use it also on instagram and to share good vibes <3. A real pleasure to see your little happiness posts every day. The purpose of this article is share some #instantplume of the month, simply. The good things of December.
The little things of December
3 Christmas gifts on instagram / 3 favorite brands of 2017
This month I organized 3 contests on instagram to introduce you to 3 of my favorite brands of 2017 and to offer a few of you a gift from each of these brands. Such a pleasure to be able to spoil you a bit ! And as I think these brands are really worth discovering, I wanted to talk about them here too. In any case, I hope it made some happy winners <3
1. Edwart Chocolatier
Edwart Chocolatier, these are unique chocolates from a blend of French traditions and flavors from the world! Chocolates that have the taste of travel! Who wants to try ? To discover on www.edwart.fr.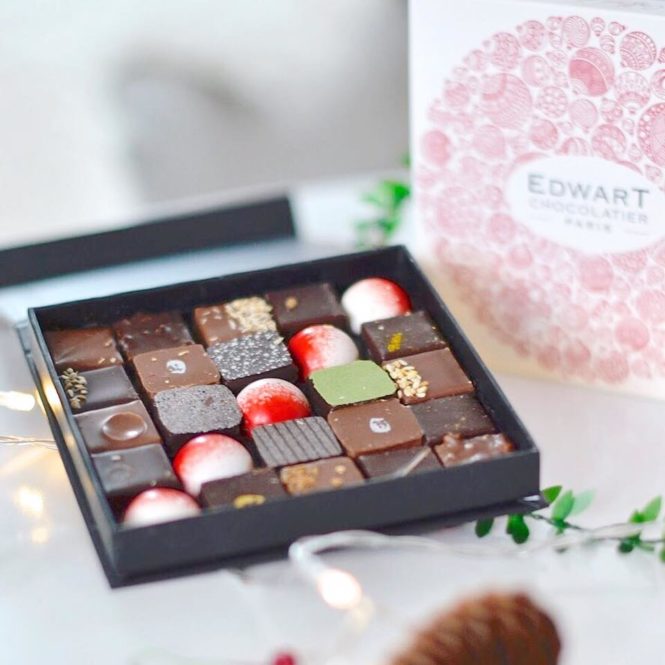 2. We Are Knitters
For those who like knitting, or want to learn, I find these kits super practical and qualitative! In addition they are a real pleasure for the eyes! To discover on www.weareknitters.com.
Linked post : Learn how to knit with We Are Knitters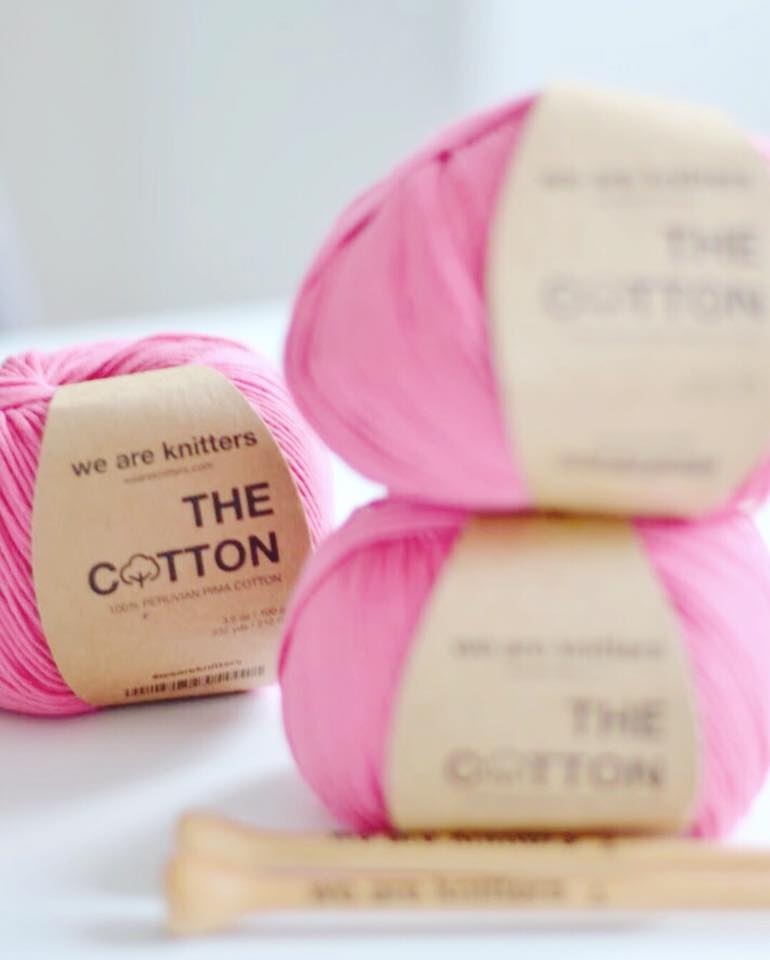 3. Mapiful 
My favorite home design brand in 2017! A website that allows you to create your own personalized map, with a city, a region that counts for you. To discover on www.mapiful.com.
Linked post : Create your own map with Mapiful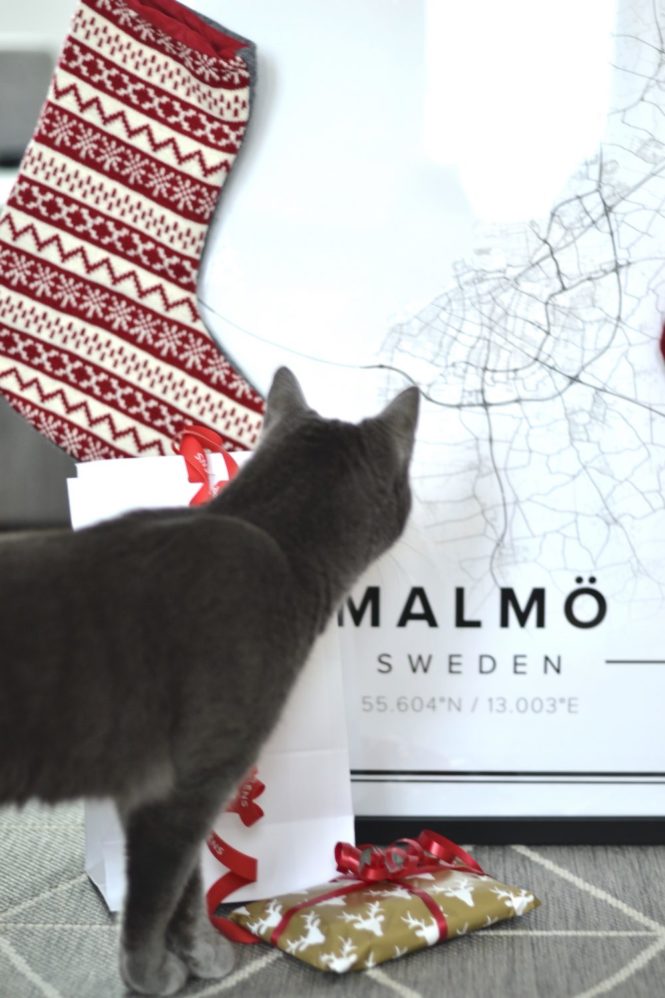 See you next year for more gifts <3
An opportunity for me to wish you a wonderful holiday season!
Since there was already a lot of material on the first point (3 favorites), I will not add too much on this article so it's not too heavy to read during the Christmas time. But, with all my heart I wish you a Merry Christmas and a Happy New Year 2018! I wish you to spend beautiful moments with your family, precious moments with friends, to recharge your batteries, to eat good things and to come back rested!
I want to thank you for all your kindness everyday, and for your presence in 2017. You are a real sunshine and you make www.plumedaure.com and its social networks alive! All this in so much kindness and good vibes! Thank you for everything and don't change ! I can not wait to see you again in 2018 for a year just as beautiful as the one we're finishing !
Until early January, the blog will take some holidays. But I will remain active on social networks (Instagram / Facebook / Snapchat) of course! I will come back to you rested and ready for great articles and discoveries in 2018! Ready ? I can't WAIT !
Thank you for everything again. You're the best <3
Your #instantplume of December
So your turn! 🙂 Hihi. Here are some nice little #instantplume shared on Instagram in December. You can't imagine how all these little moments are positive for spreading good vibes between us all ! Thank you for your participation, and for helping me sharing some happiness! I can not wait to see your posts again and again next year!
Your fashion #instantplume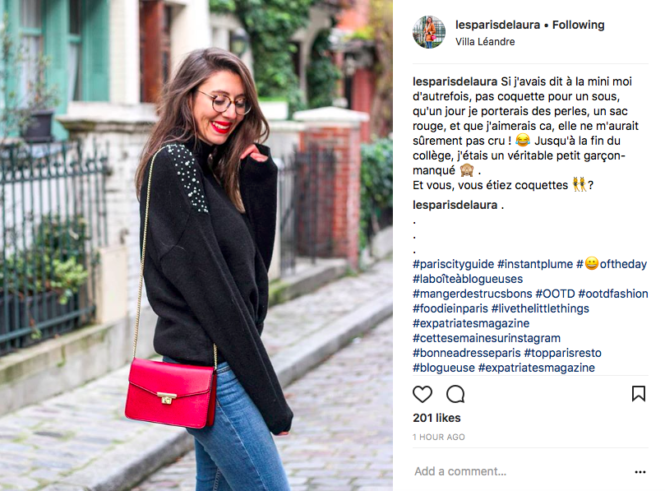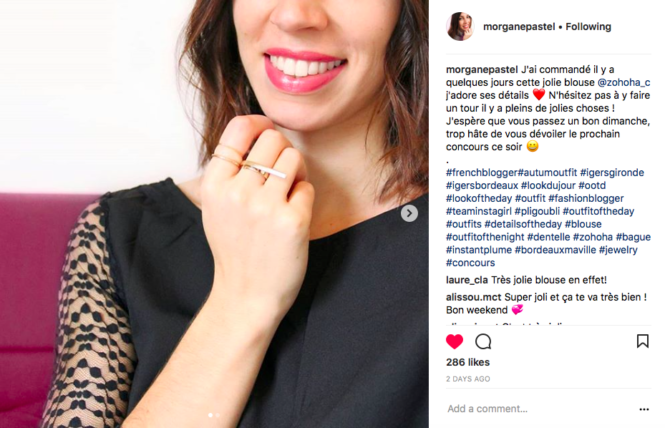 Your nature #instantplume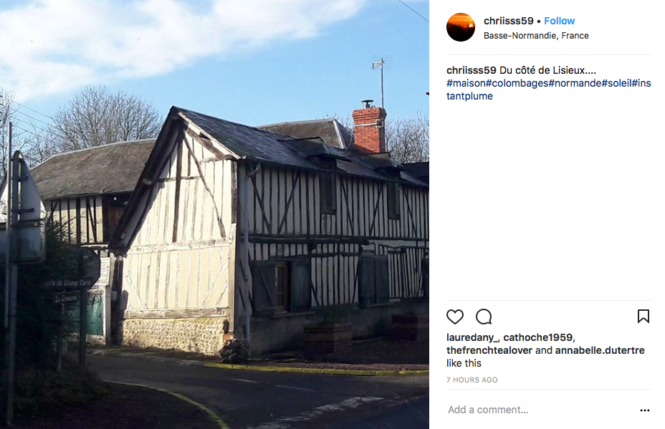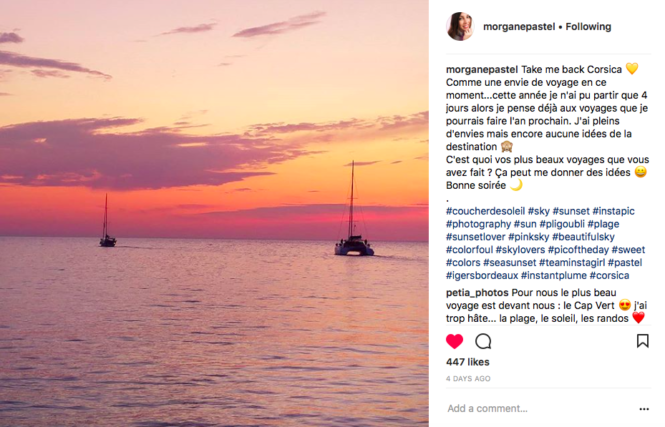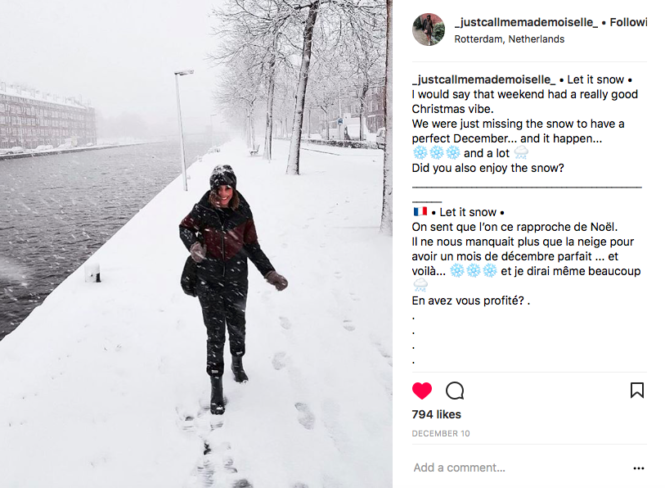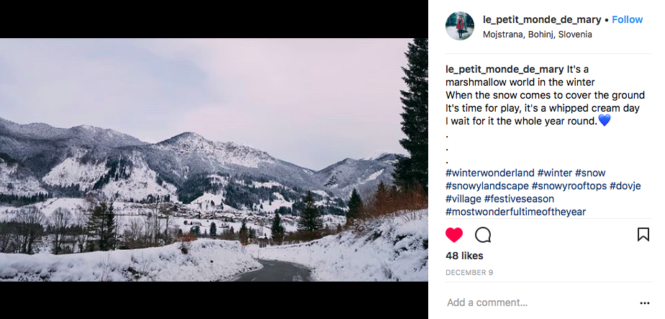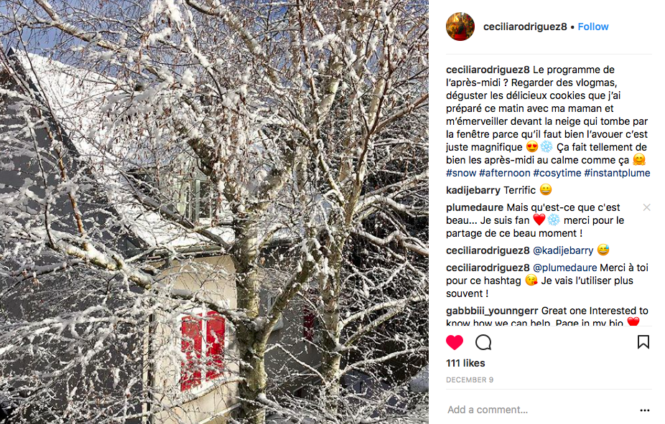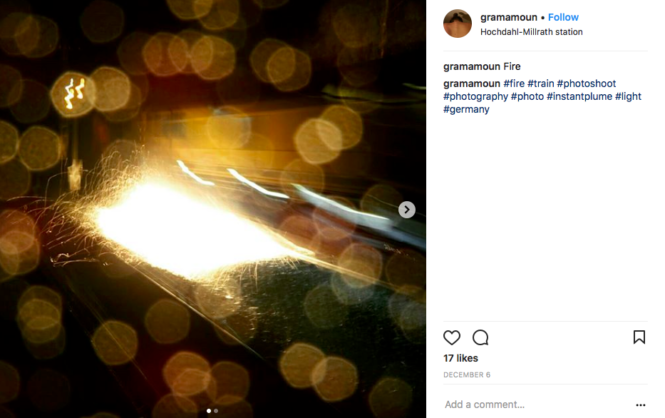 Your cute #instantplume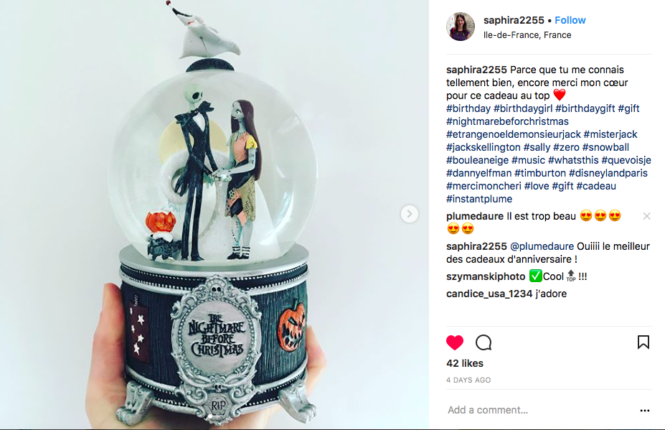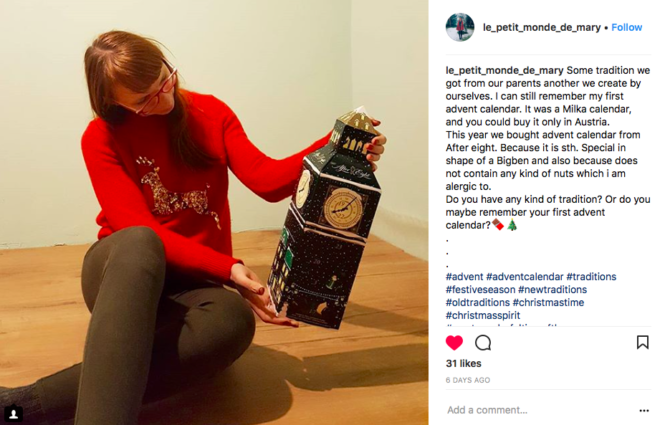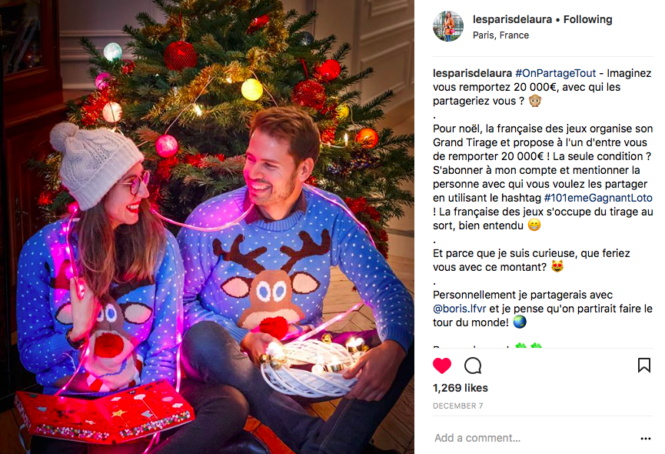 Your yummy #instantplume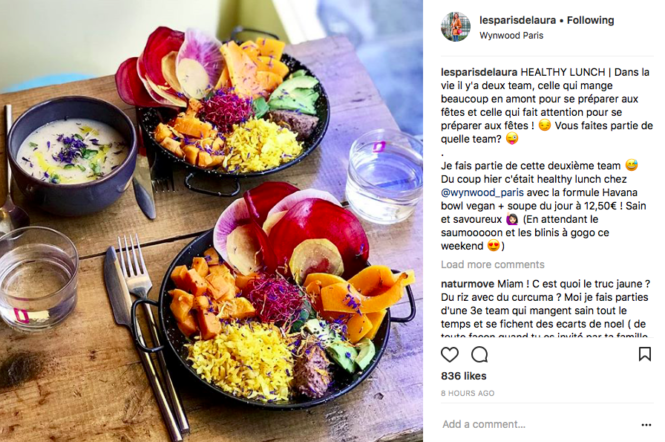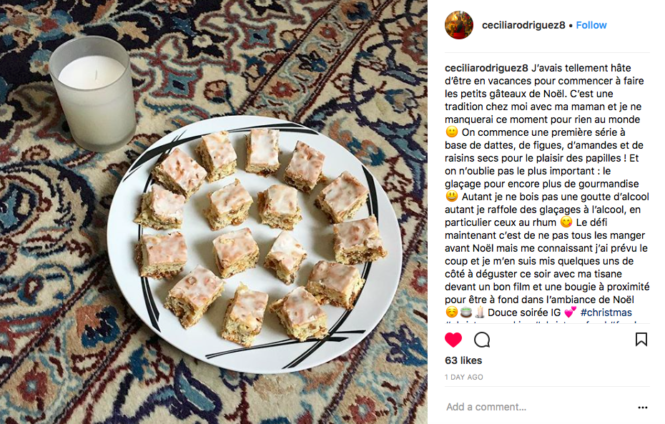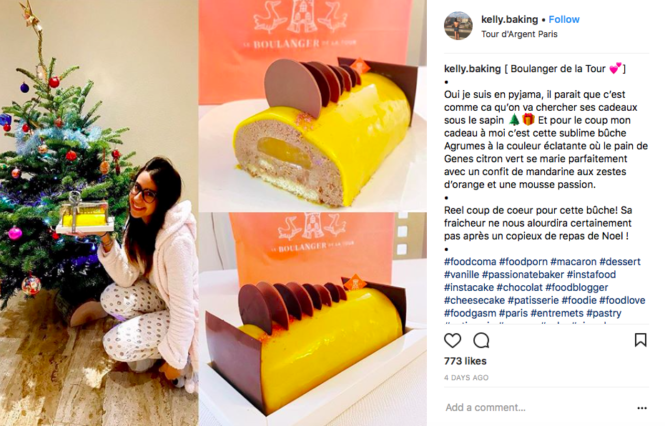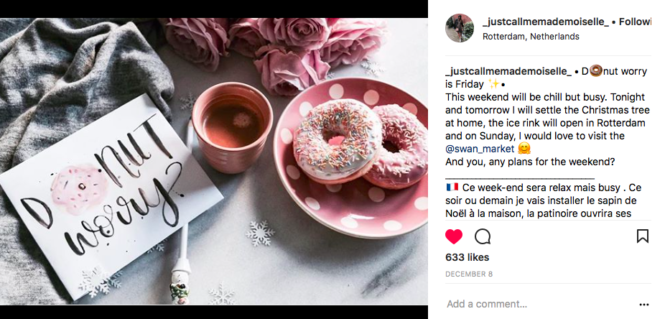 Your photos are too beautiful! You are the best ! So, it's also an opportunity for everyone to discover pretty Instagram accounts, right? Do not hesitate to go check them :).
---
So … my little cats! It will be all for the little things of December! I hope your month went well too ! I send you huge kisses and will meet you here again early January! Again, with all my heart: Merry Christmas and Happy New Year 2018 <3!
* What were your little good things of December ? *
Did you like this post and this philosophy of happiness? Leave me a little comment (it's always nice to read you) or pin the post on your Pinterest!